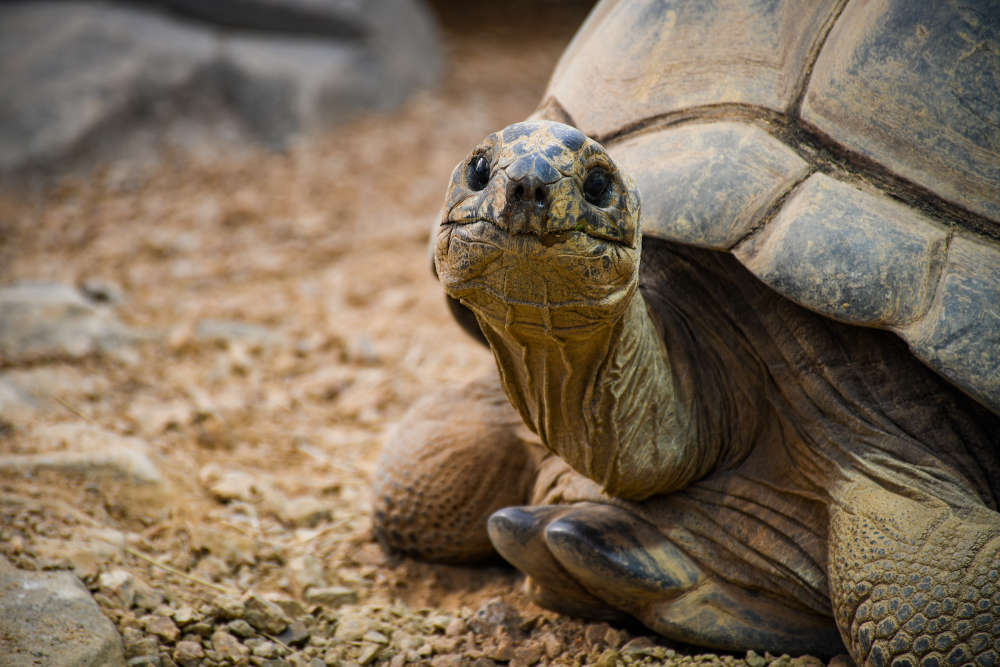 Twiggy the Aldabra-Cadabra back in Jersey.
Four giant tortoises are about to make their first appearances at Durrell after moving to Jersey in November.
Twiggy, Mike, Helen and Biggie are ready to finally meet islanders after being introduced to their new enclosure.
One of the females, Twiggy, is no stranger to Jersey as she lived here for a decade from 1965 to 1975, with founder Gerald Durrell, before moving to Bristol Zoo.
James Gotts, Team Leader of Invertebrates & Chelonians, says it's a real homecoming story.
"She actually lived here for approximately 10 years before moving to Bristol Zoo in 1975 to become part of their new tortoise group they were just setting up at that point."
"That's where she would have met Biggie."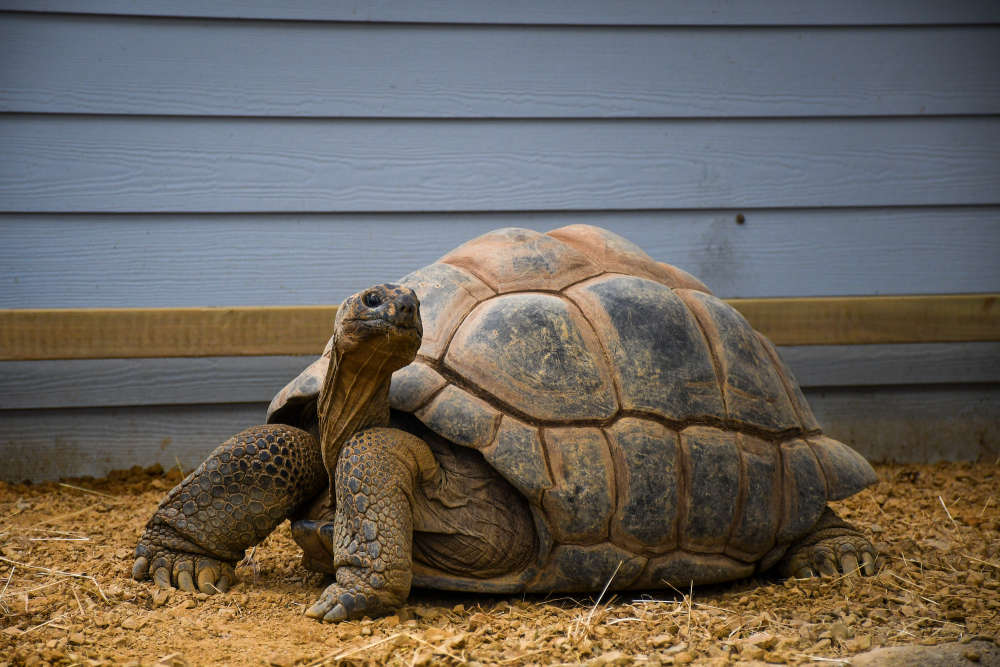 Twiggy
Biggie arrived at Bristol Zoo around the same time as Twiggy and they have lived together ever since.
He is Jersey's largest tortoise, coming in at a whopping 200kg, which is actually heavier than Badongo the silverback gorilla.
The giant tortoises have a lifespan of 150 - so expect them to be with us for a while.
Their species of tortoise, Aldabra-Cadabra, is closely related to the world's largest species, the Galapagos giant tortoise.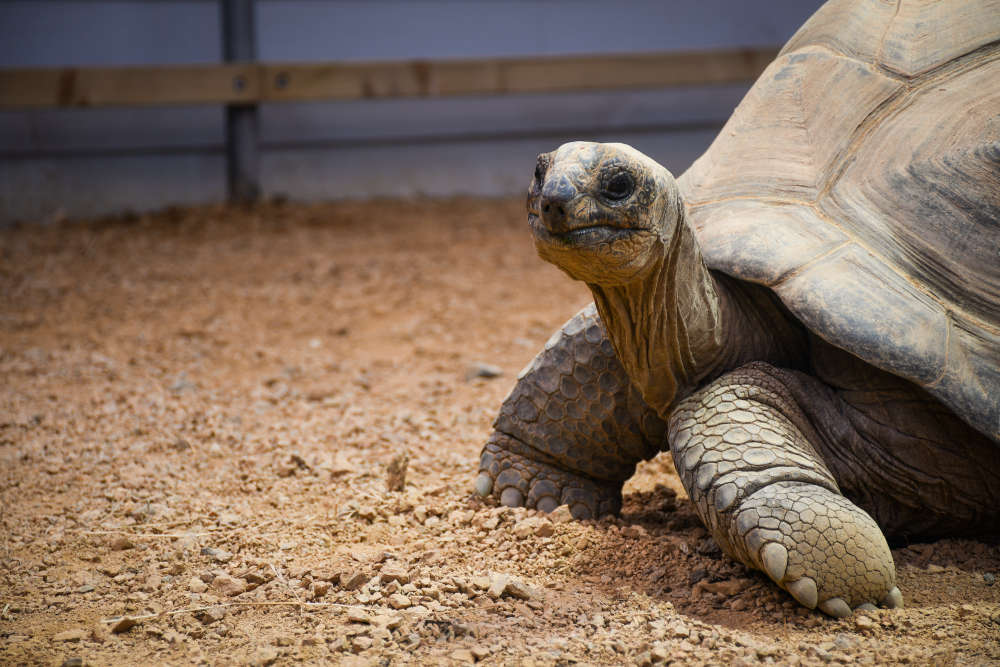 Helen
Unfortunately, the tortoises were hunted for food in the Seychelles, until they became restricted to only the Aldabra atoll.
Durrell is working in two islands in Mauritius Here, Ile aux Aigrettes and Round Island, to help reintroduce the species and restore the natural ecosystem.
There are now just over 800 Aldabra giant tortoises free-roaming on Round Island, due to the work of Durrell and their local partners.
Twiggy, Mike, Helen and Biggie are in Jersey Zoo's new Tortoise Tunnell next to the Butterfly enclosure
The zoo was closed on Friday (31 March) due to bad weather but is due to reopen on 1 April.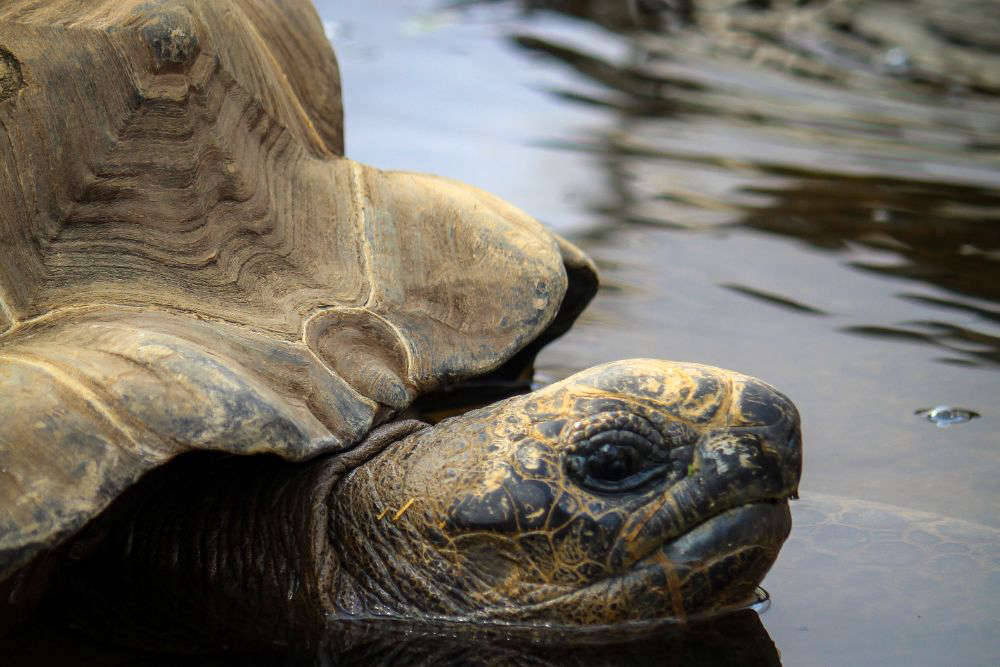 Mike in the water