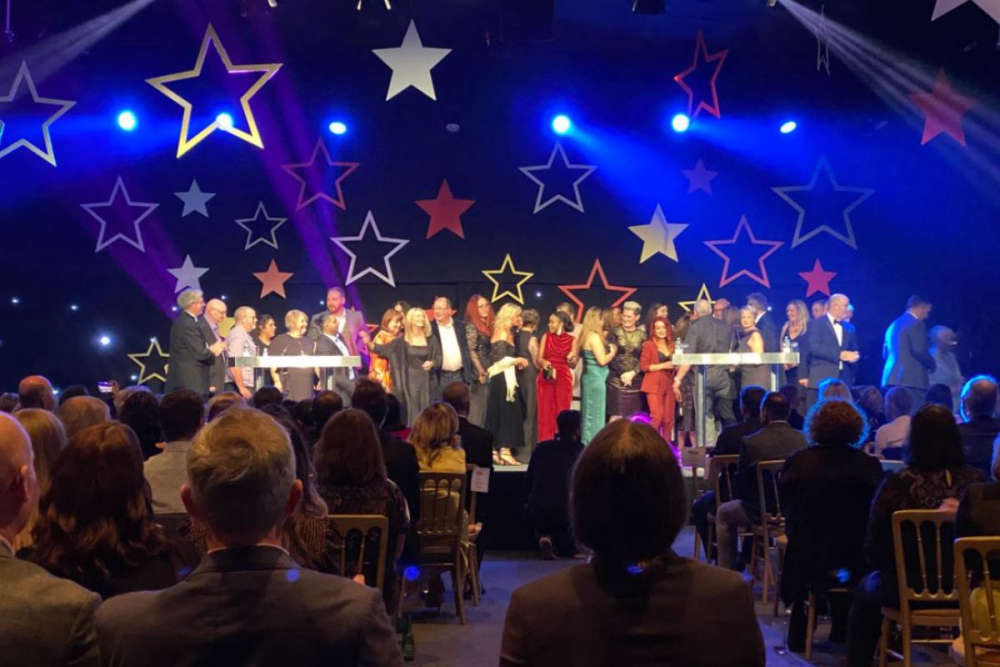 Picture Credit: Government of Jersey
Jersey's government is being criticised over photos on social media on its staff awards ceremony where attendees aren't wearing masks.
Hundreds of public sector workers were at the Royal Jersey Showground for the 'our stars' event to recognise their achievements.
Among the prizes given out were to the Covid-19 testing team.
The Trinity venue was made into a glitzy auditorium, with 379 attendees seated in rows.
Out out to celebrate #ourstars Government of Jersry staff awards @MarkGrimley4 @GovJsyHCS @GovJersey pic.twitter.com/gfe3mjBHOd

— Steve Graham (@SteveGraham3) November 9, 2021
Before the event, the government said it was running in line with public health guidance including 'wearing masks in crowded sections'.
"The event has been planned with Covid-19 measures and mitigations, in line with the latest government public health guidance. Attendees are taking lateral flow tests and having temperature checks beforehand, wearing masks in crowded sections of the event, and have been instructed not to attend if they have any symptoms.
At the venue, there will be regular touchpoint cleaning and further supplies of hand sanitiser and face coverings available. All volunteers and staff working at the event will be wearing masks, and there will be temperature checks for all guests on arrival."
The Chief Minister, Senator John Le Fondre, said he was delighted the annual staff awards could take place in person and would be 'an opportunity to recognise colleagues for their dedication, service, and commitment to islanders.'
Reacting to pictures from the event on Twitter, several people have questioned why no one appears to be wearing a mask, when the government 'strongly recommends' them indoors.
It is strongly recommended to wear face coverings in indoor public settings whenever it is practical - this includes in shops, when not eating or drinking in restaurants or bars, and anywhere indoors where distancing cannot be guaranteed or where there is poor ventilation. pic.twitter.com/DNzbO0piFy

— Government of Jersey (@GovJersey) November 10, 2021
Steve: "Great job to all involved. But no masks. Clearly no one there saw the value of wearing one! Which is interesting"
Curly: "And not one mask in view. Do as I say, not as I do"
Cally: "...Unfortunately the lack of masks & social distancing at the ceremony may over shadow some worthy awards and darn right hardwork."
A government spokesperson has told Channel 103:
"Last night, colleagues and teams who work together during the day, met at night to celebrate their achievements.
"The COVID Safe team undertook a full site audit before the event began, all attendees were instructed to take a lateral flow test before they departed for the event and all were temperature checked upon arrival."