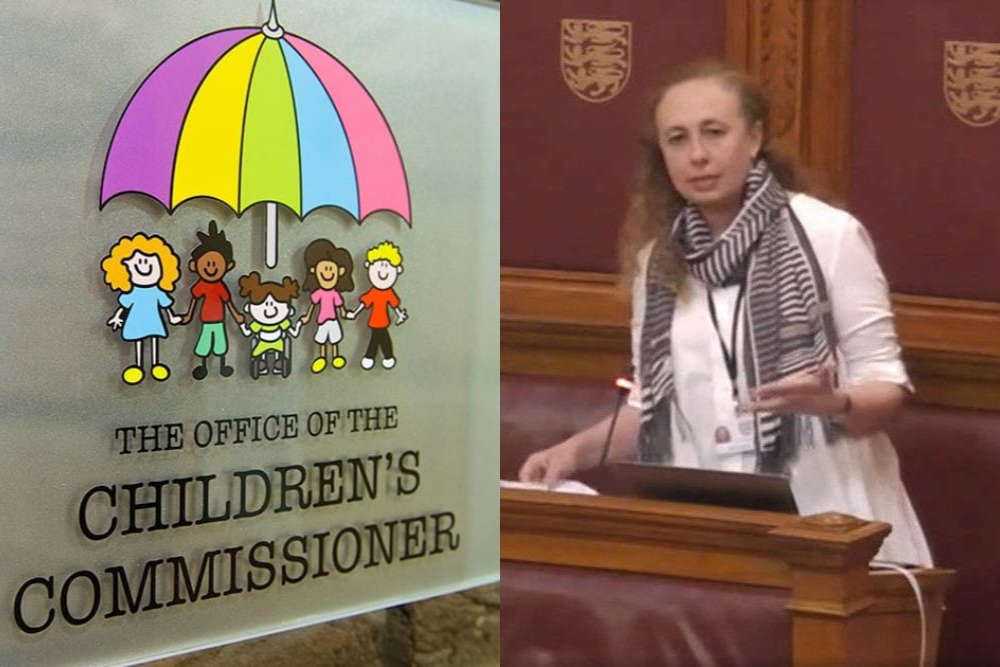 Jersey's Children's Minister has replied to a scathing letter from the Children's Commissioner about the government's use of three unregulated homes.
Andrea Le Saint wrote to the minister, saying that it was not the first time she's been made aware of the activity happening, and seeking assurance it would not happen again.
"I am deeply concerned neither the Care Commission, myself or the Independent Reviewing Officers were notified of these homes operating, instead the Care Commission received an anonymous "tip off".
This lack of transparency and collaborative working is very concerning to me in relation to children's rights to safety, advocacy, participation, standards of care and protection."
Inspections found that the three children's homes in question - providing emergency temporary accommodation to vulnerable young people - were not fit for purpose.
Jersey Care Commission visited following the tip-offs, and found they were not fit for purpose and were operating outside the law.
Inadequately trained staff working excessive hours and 'daily incidents of concern' were among the damning criticisms in reports, published this week into the unidentified unregistered properties, which have since been closed.
Reform leader Sam Mezec described it as 'utterly depressing', saying we're not putting children first by having them looked after in the 'conditions described'.
Deputy Catherine Curtis, who leads the Children, Education and Home Affairs Scrutiny panel said they would be seeking answers from Ministers to how this happened.
Today she published the ten questions that have been sent to Children and Education Minister Deputy Inna Gardiner and has asked for her response before 2 June.
We expect answers next week. pic.twitter.com/kdo3UlHzLF

— Deputy Catherine Curtis (@DeputyCCurtis) May 26, 2023
The government said the concerns in the inspection reports have been 'noted and addressed' and that 'the children or young people had been placed with carers due to urgent circumstances and to ensure they were not in a potentially harmful situation'.
In her reply to the Children's Commissioner's letter, Deputy Inna Gardiner says occasions where children are cared for outside of regulation is rare and is not unique to Jersey.
She has confirmed that investigations are underway to put forward 'robust processes' in the future.
However, the minister refutes the claim that social care staff were 'obstructive' when she went to visit one of the homes, saying it could be interpreted as 'appropriate monitoring'.
"I understand there can and have been occasions where staff may be asking for a discussion between OCC officers, and the case holding teams in relation to visits, and in doing so are acting in the Best Interests of children.
I do not believe that care staff being present when the OCC attends to visit children precludes the OCC from exercising their duties and responsibilities under the law."
The minister is now calling for a Memorandum of Understanding between her department and the commissioner's office which will set out a framework of 'constructive working'.
"This approach may help to alleviate concerns and provide a framework for constructive working between both functions.
I am confident that setting out clear terms of engagement, the perception of behaviours on both sides towards the other party can be understood and improved."