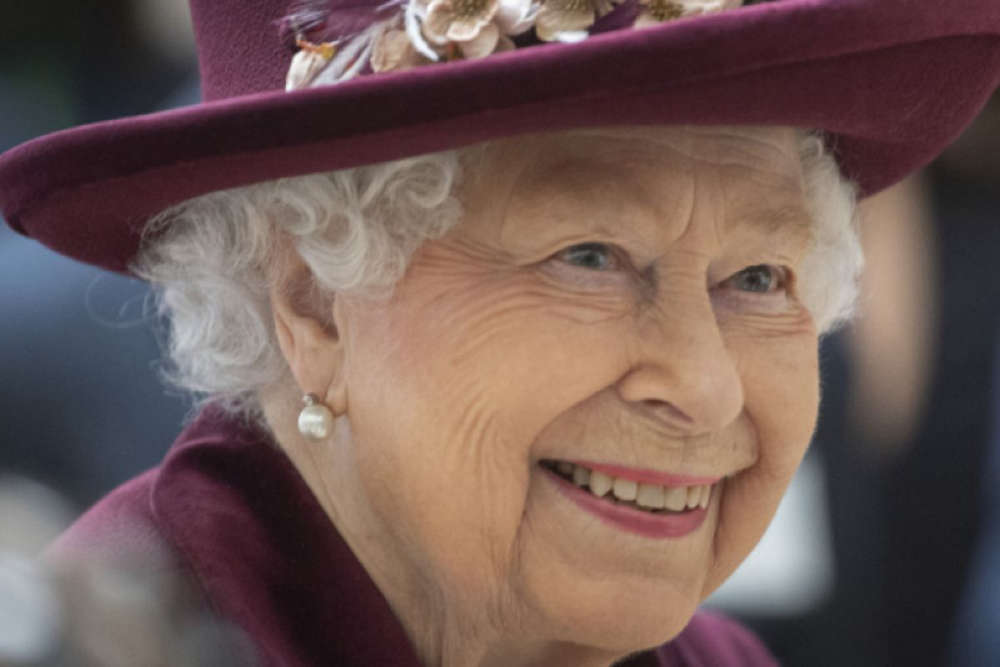 The Queen has sent her 'warmest greetings' to the people of Jersey to mark the 77th anniversary of the island's liberation from occupying forces.
Her Majesty Queen Elizabeth II has written a letter to the people of Jersey, calling on islanders to 'remember the courage and sacrifice' of those who lived through the German Occupation.
She also reflects on her own visits to Jersey over the years 'with fondness and pleasure', thinking back on the 'warm welcome' islanders always extended to her.
The Queen's youngest son and his wife - the Earl and Countess of Wessex - are currently visiting the island, taking part in Liberation Day celebrations as well as events to mark the Queen's Platinum Jubilee.
Prince Edward read the message out to the crowds gathered at this morning's Liberation Day ceremony in St Helier.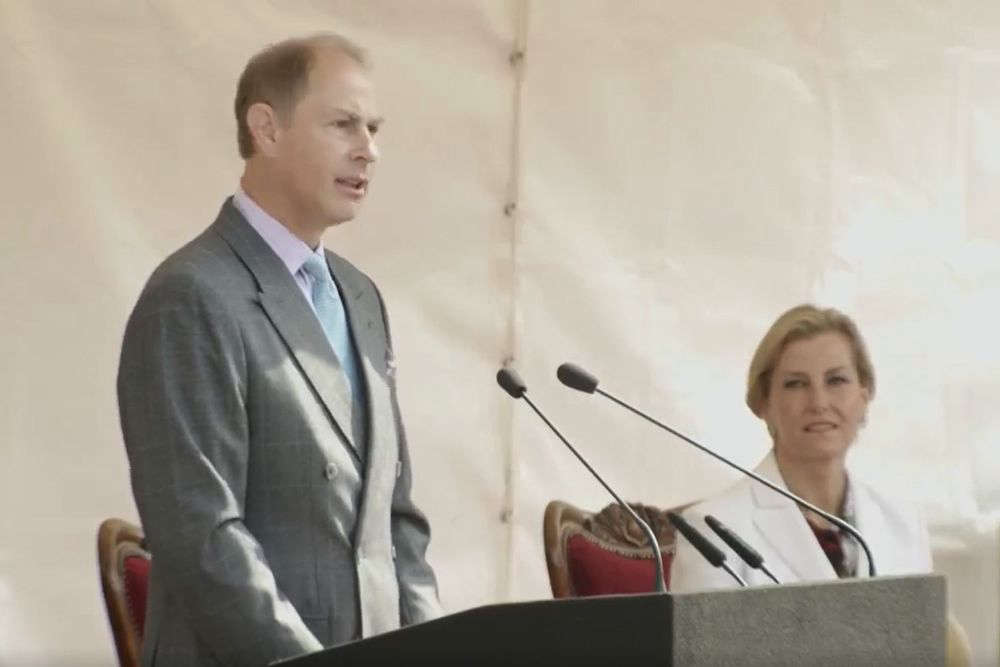 Prince Edward addressing the crowds gathered at Liberation Square
You can read Her Majesty's full message to the island below: