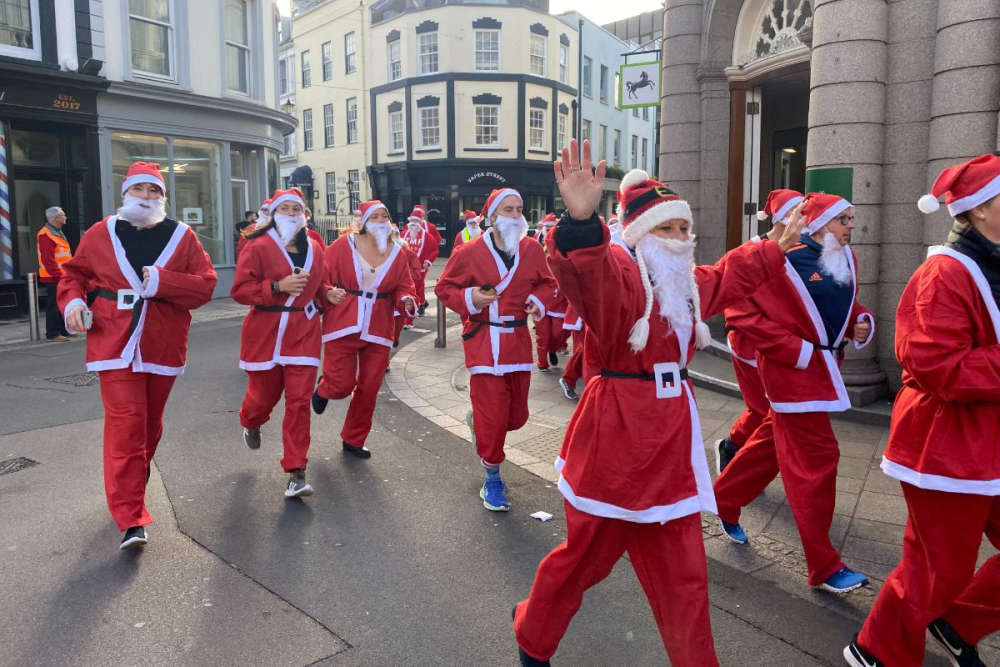 Over 200 Santas packed to Liberty Wharf to run a mile for charity this lunchtime (1 December).
The annual Santa Dash is in aid of Jersey Hospice Care.
Dasher Marilee Picot was joined by her daughters Kirsty Jackson and Nakita Thomas and explained why Jersey Hospice Care is so important to her.
"Unfortunately I lost my brother three years ago and he was very well looked after by the hospice.
I have quite good connections with the charity for different reasons so i know it's such an important charity for the island."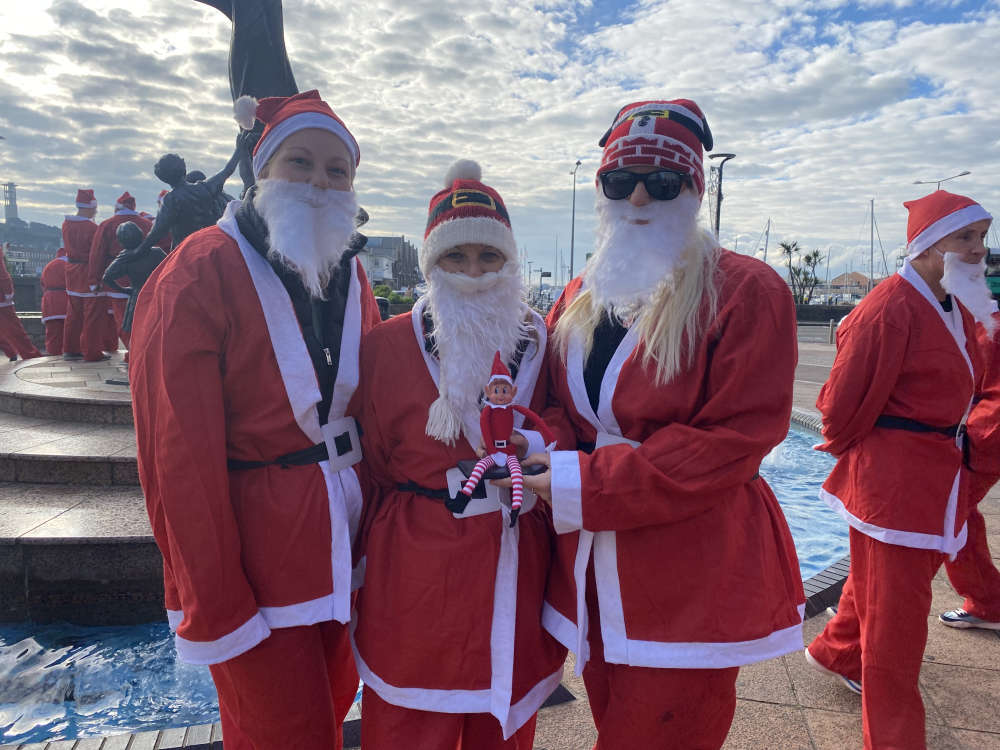 It was the fifth dash to happen since 2017, with 2020 cancelled due to coronavirus restrictions.
For many it was their first go at the run around town, including a group from Move More Jersey.
"We've got eight staff members here and this is our first year taking part, but Move More Jersey is always supporting events and local causes like Jersey Hospice.
It's something most of us haven't done before but we're always keen to try something new and different ways to keep active."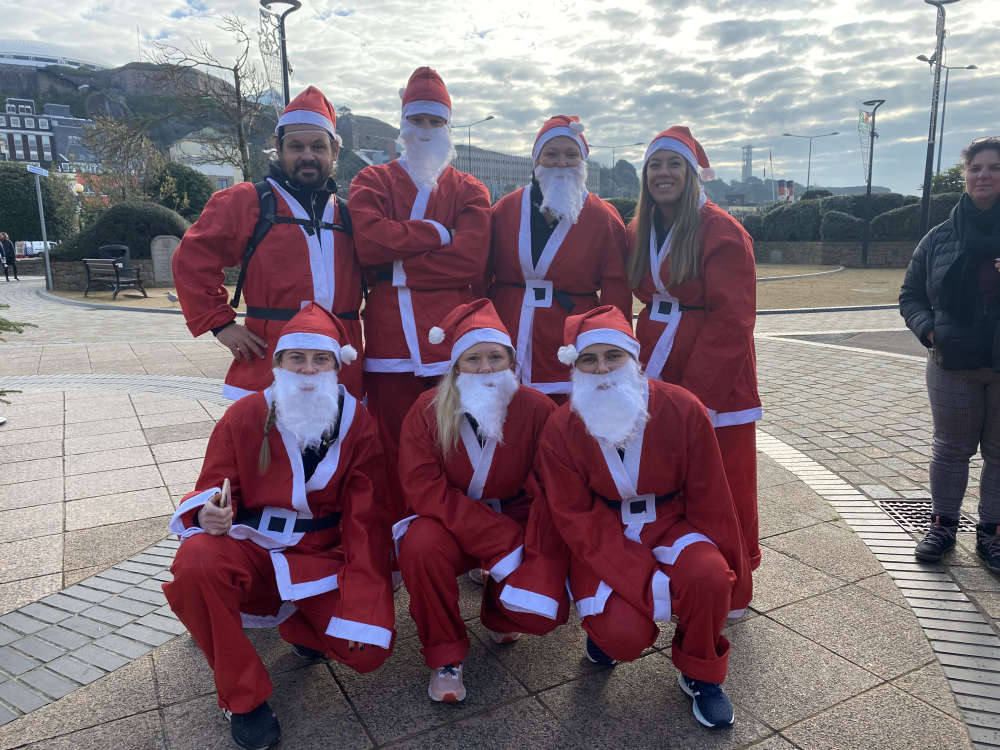 "Jersey Hospice Care is a fantastic charity that is close to a lot of people hearts on the island."
The route, which starts and finishes at Liberty Wharf, is a mile long and goes down to Broad Street before circling back to the Esplanade.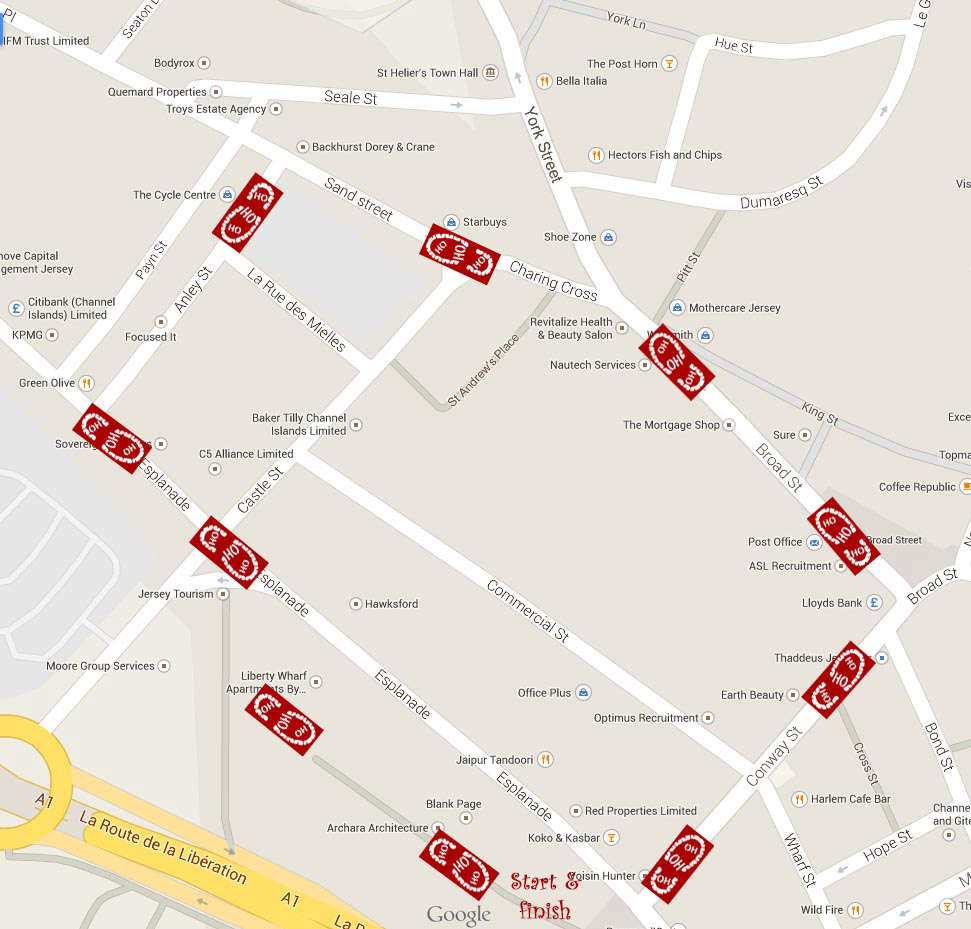 With 200 people taking part, more than £2,500 has been raised for Jersey Hospice Care.