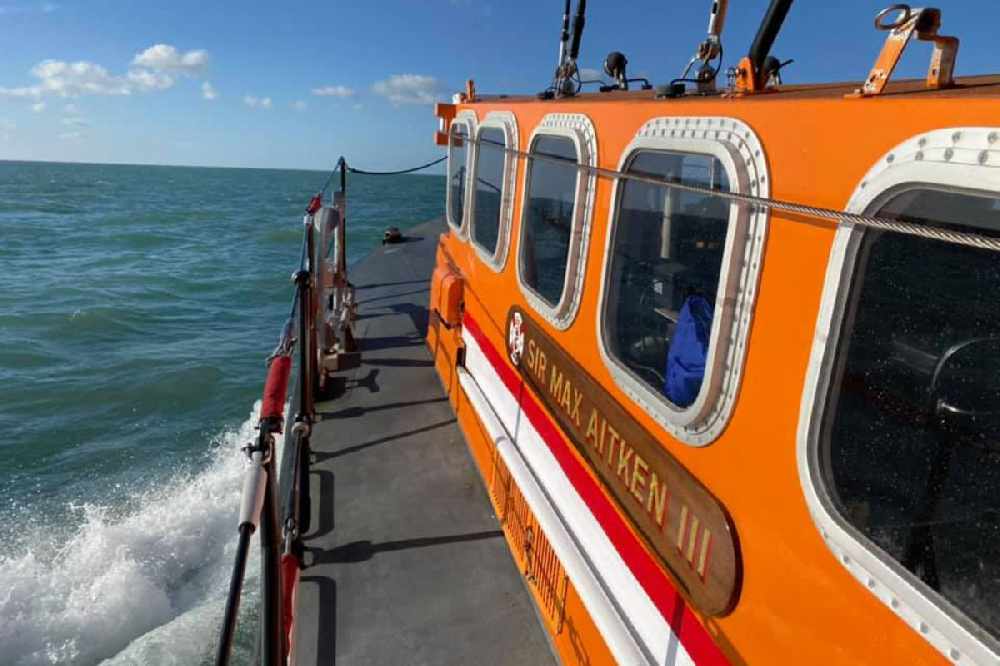 The Jersey Lifeboat Association boat has suffered damage while responding to a call to help a stricken fishing boat.
The Sir Max Aitken was launched around 9.30pm to recover a vessel from the island's north west coast. It was caught on its fishing gear.
The rescuers' All-weather lifeboat struck rocks.
The RNLI was dispatched to recover the first casualty and tow it back to port.
The Sir Max Aitken III - which made its own way back - has been taken out of service for repair.
The JLA has provided this statement:
"Whilst on operational duties (on the evening of 10th November 2021) to assist a stranded yacht, the Sir Max (lifeboat) sustained some damage and had to return to port.
The crew were never in any danger, and whilst the rudder was damaged, the boat did not take on any water. There will be a full independent investigation. The RNLI lifeboat was launched to assist the stranded yacht whilst the JLA lifeboat returned to the harbour without assistance."
Jersey Coastguard says the island's search and rescue capabilities will not be compromised while the JLA vessel is out of action.