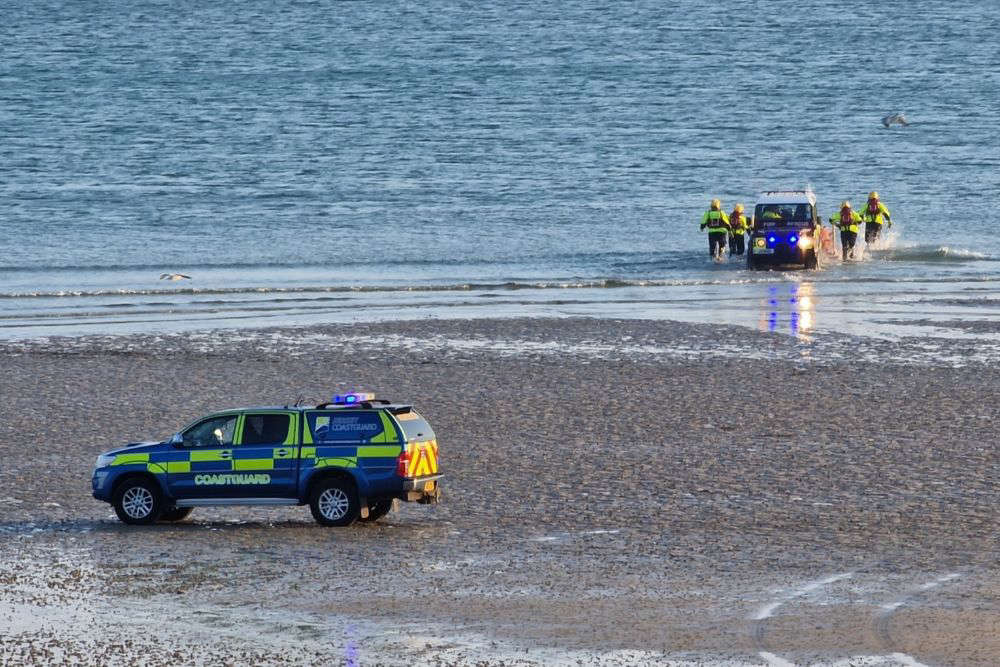 Both the Fire Service and RNLI's inshore lifeboats were called out last night after a sailing boat hit rocks near Greve D'Azette.
The 25-foot vessel ran aground at around 7:30pm on Sunday night. It had four people on board at the time.
After being called out by the Coastguard, Jersey Fire and Rescue's inshore rescue boat was first on the scene.
They discovered that although the boat was unable to move, it wasn't taking on water.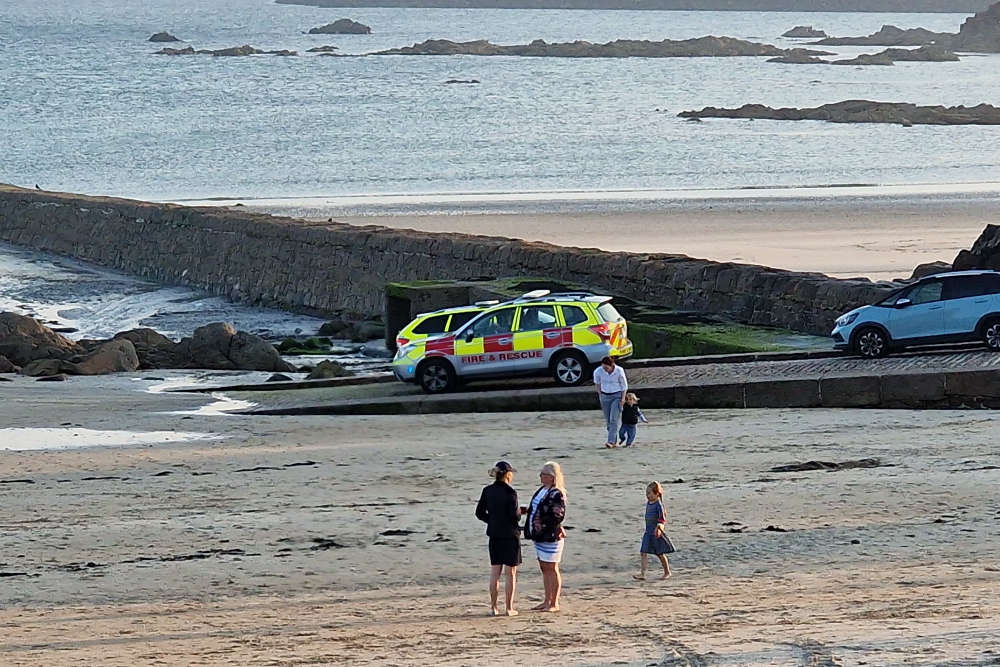 Emergency vehicles parked up the nearby Dicq slipway
Two of the occupants were taken back to shore, while the other two remained on board while the RNLI's inshore lifeboat freed the boat and towed it back to St Helier's harbour.