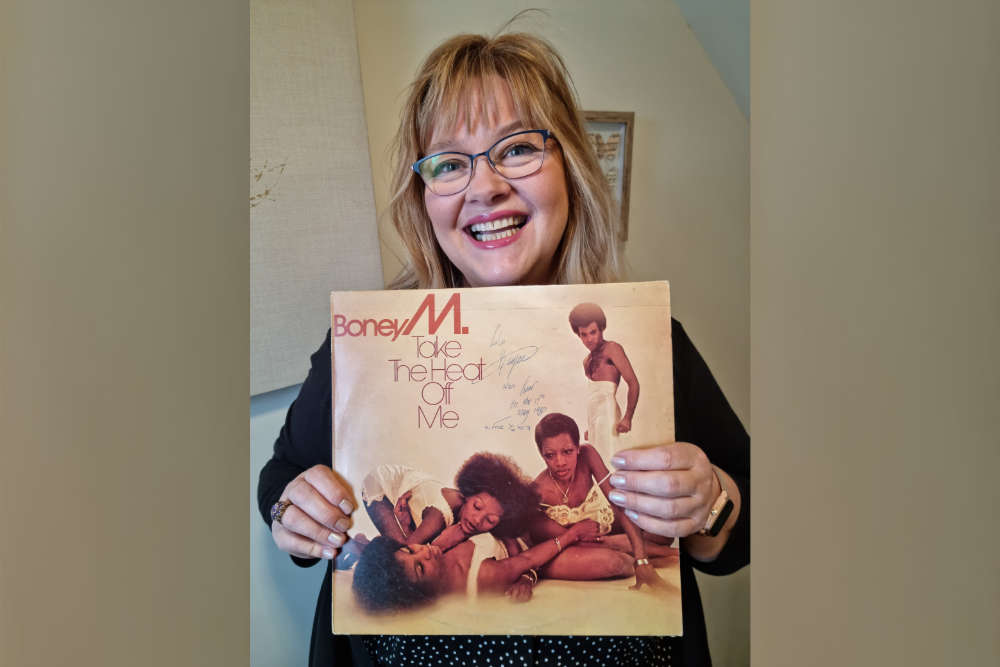 Lulu Baylee has been reunited with the exact copy of the first album she ever bought after finding it during a rummage at a Jersey charity shop.
She came across the record on Saturday (12 February) during a visit to Durrell's charity shop, and knew it was hers because she had signed and dated the special purchase she made as a 13 year old.
"It's really weird. I just went to Durrell with my mum - we like to do a charity shop rummage on a Saturday.
I spotted this Boney M album, and I thought I used to have that - loved that played it to death. Then I thought 'hang on a second here' and actually on the front of it has got the 'Lulu Baylee was hear' (sic) and I said to mum 'you are not going to believe this, this is the first album I ever bought in 1980!"
LuLu bought the record from Lady Jayne records for £3.23. It was 6:45pm on 17 May 1980. She documented the moment by writing on the cover.
"It's there. I cannot believe it. I still absolutely adore Boney M to this day. It's my guilty pleasure.
I saw them at Weekender a few years ago and they absolutely smashed it and I cannot believe I have been reunited with the first record I ever, ever bought aged 13."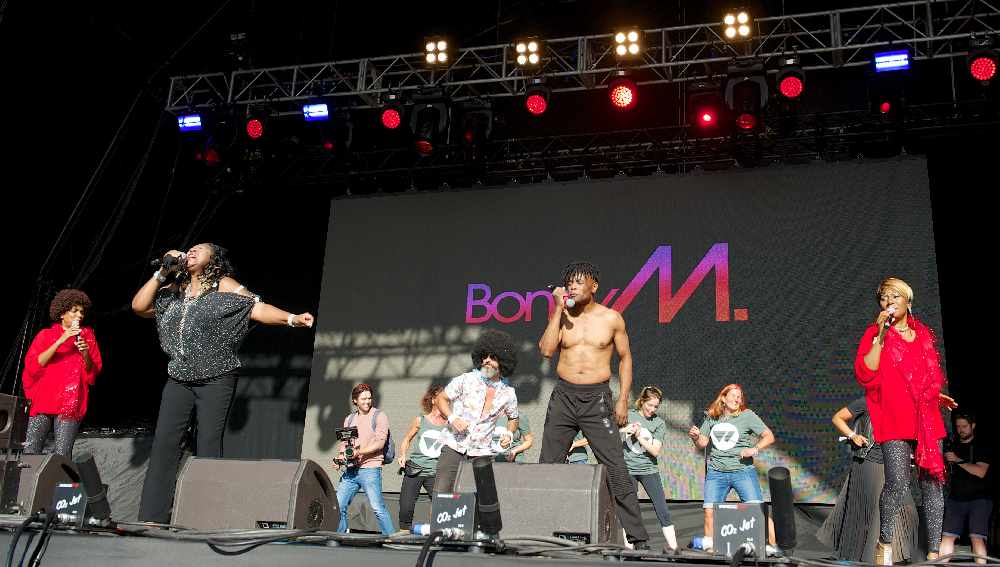 Boney M's Liz Mitchell on stage at Weekender festival in 2019.
Lulu says she doesn't know where the much-loved album has been for the past four decades.
Her family moved away from the island about six months after she first bought it and it was given away with many of their other possessions.
She bought it back for 50p, but she doesn't have a record player to play it on!
"It's scratched to bits because I loved it. It's the pride of place on my dining room table at the moment. I will have to invest in a record player.
How lucky was that? It is absolutely fantastic!"