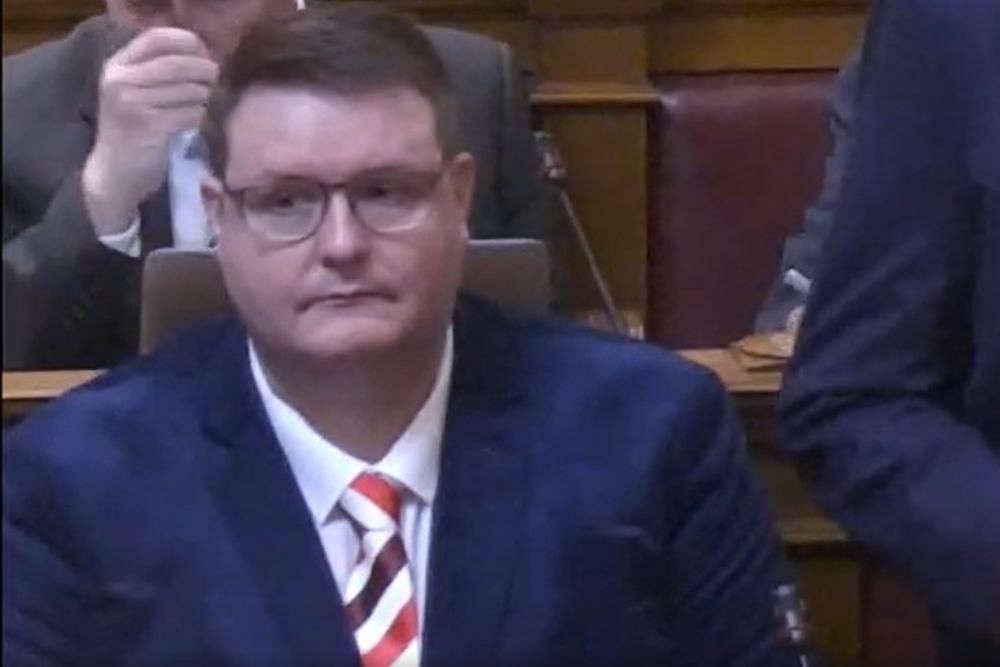 Deputy Jeremy Maçon has fought through tears to thank those who stood by him during a five-month Police investigation earlier this year.
The St Saviour politician was arrested in March, had his Ministerial duties temporarily removed, and then stood down as Children's Minister in June, citing the considerable negative impact the investigation was having on both him and his family.
He made it clear at the time that resigning was not an admission of any wrongdoing.
Jersey Police announced two weeks ago that no further action would be taken.
Deputy Maçon says he's been the victim of an 'extremely malicious and politically motivated attack' designed to 'smear his character, damage his reputation, and hurt him personally'.
"I have been subject to all manner of vile speculation based on prejudice and bigotry.
"I have been put on trial by some sections of the media, together with many on social media, who have taken advantage of a time when I could not defend myself or comment publicly on the situation for legal reasons whilst the investigation was underway. In my opinion, this speculation abandoned the principle of innocent until proven otherwise.
"This was together with a total disregard for any fair or due process that everyone should be afforded. After 13 years of loyal service to this island, I am appalled by how some have treated me."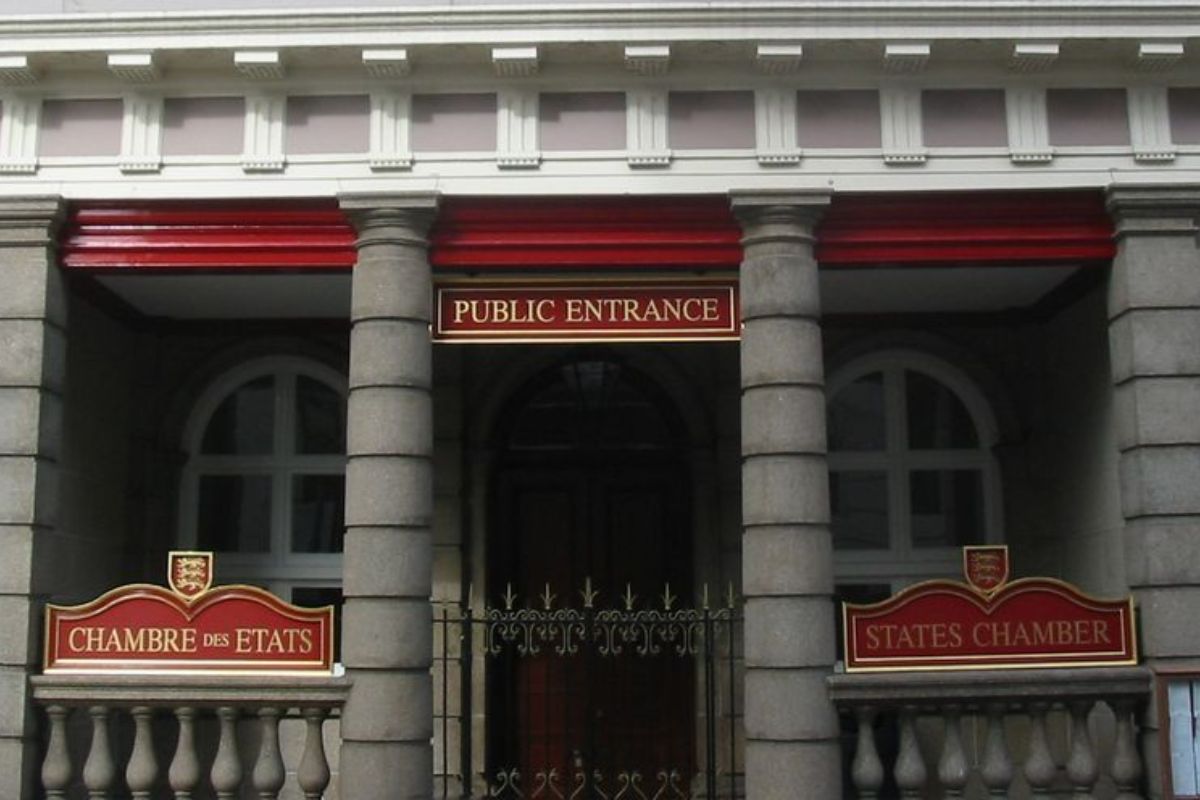 Deputy Maçon made his statement in the States Assembly
In a statement in the States Assembly on Tuesday afternoon, Deputy Macon paid tribute to those who stood by him during the investigation - including his parish Constable, Sadie Le-Sueur Rennard:
"I would specifically like to thank the Constable of St. Saviour. She has unfairly suffered various attacks for supporting me publicly and I hope she will now receive apologies.
"It meant so much to my family, and I, to have the Head of our Parish visit personally and give her full support the day after my arrest whilst some of the media were hounding and intimidating us at my family home.
"I was in shock, vulnerable and my family were also extremely distressed. It meant absolutely everything to not feel abandoned and I can't express my gratitude enough."
He also raised 'deep concerns' that due process may not have been followed at times during his arrest and investigation, including that some local media outlets appeared to have been notified of his arrest before being charged:
"Whilst I understand that the Police have a job to do when an accusation is made, it nevertheless has been a distressing situation for myself and those close to me.
"Regarding the Police all I will say is that I found the custody officers very professional. I remain deeply concerned that members of the media appeared to be aware of my arrest in advance and question how they would have this knowledge?
"I feel there are several matters of process that could be greatly improved."
Jersey Police have declined to comment on the Deputy's remarks.
The comments were made during the first States Assembly sitting back following the summer break.
During the meeting, Deputy Maçon was re-appointed to the island's Planning Committee.
He stepped down last November when he was picked to join the government as Children's Minister.
Deputy Maçon previously spent 12 years on the committee, joining shortly after he was first elected in 2008.
You can read or listen back to Deputy Maçon's full statement in full here: