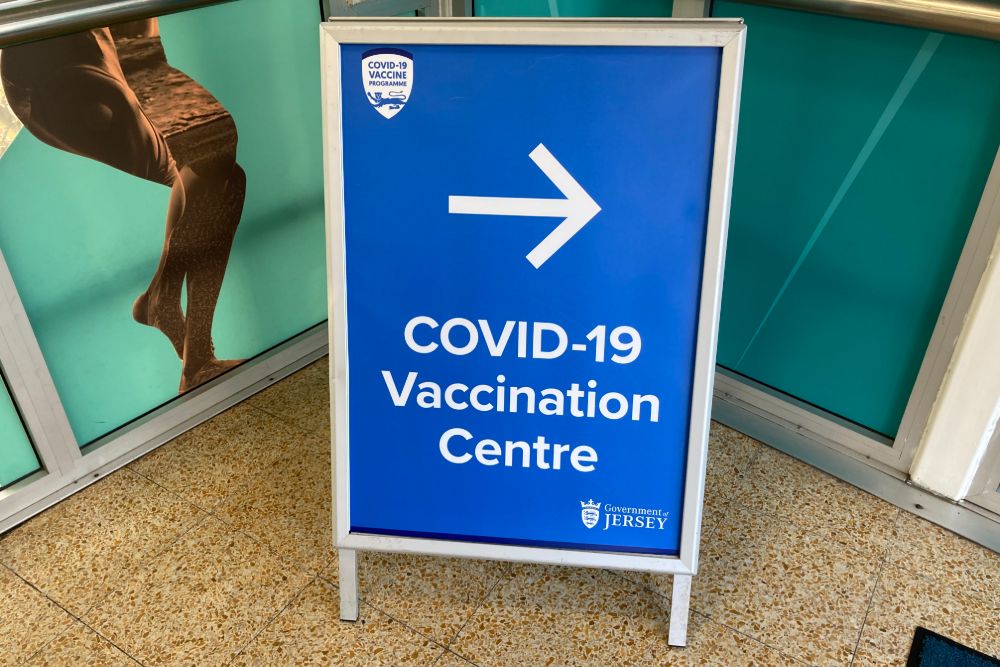 All adults in Jersey can book a Covid-19 booster jab from today and masks are set to be made mandatory indoors again from Tuesday 4th January.
The changes were announced by the Chief Minister, Senator John Le Fondré, in the States Assembly this afternoon.
"We need to act proportionately to protect our community in the face of rapidly changing scientific knowledge about the level of risk that Omicron poses to our Island.
"What is clear, is that Omicron is more transmissible than other strains, and cases are currently doubling every two to three days in the UK. If this rate were to be replicated in Jersey, we would reach an infection peak that could be much higher than experienced last winter.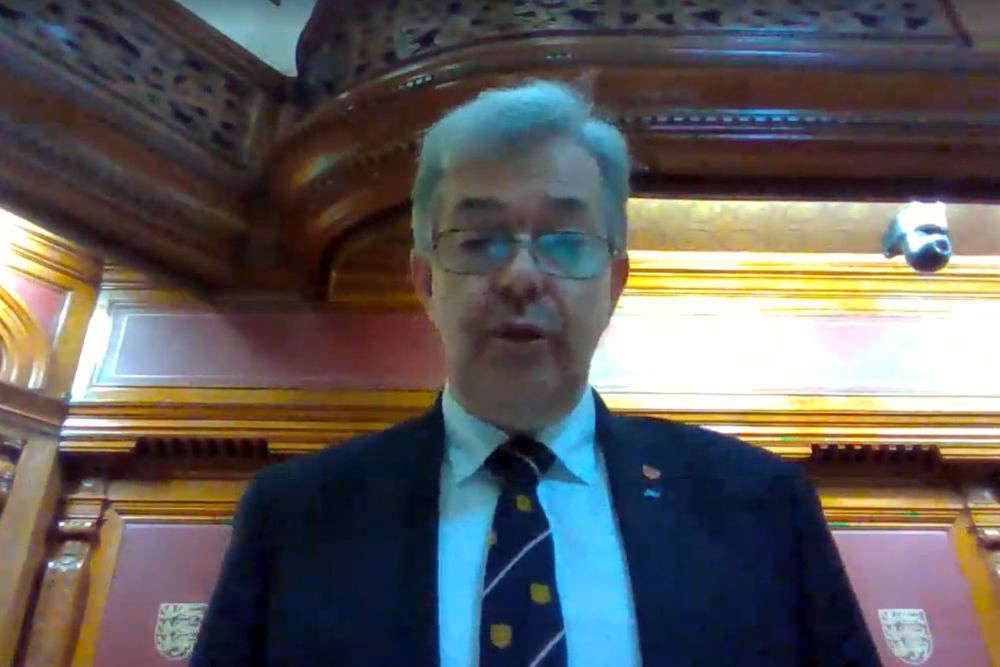 Senator John Le Fondré in the States this afternoon
"We want to ensure that all Islanders can enjoy the Christmas period safely, and we must safeguard the resilience of our healthcare services as there are already other winter pressures on staffing in in the General Hospital and other care settings."
The government is anticipating a large wave of Omicron infections in the island in the New Year, given how fast the variant is spreading in the UK.
Officials say the doubling rates of Omicron every two to three days in England means the situation could change in Jersey very quickly.
"Even in circumstances where it is concluded that the severity associated with Omicron is the same or less than for Delta, the growth advantage that it has in terms of ability to infect more people more quickly, its natural R rate, and indeed its ability to infect more people because of lower vaccine protection, does mean that it is possible that we have a large wave of Omicron infection over January and February, which we need to be prepared for and mitigating as far as possible." -Alex Khaldi, Interim Director of Public Health Policy.
Evidence suggests that two doses of the vaccine only gives protection of around 33% against infection.
All over 18s are now eligible to book their booster, with the aim of allowing them to get a third dose before the middle of January.
44% of adults in Jersey have had their booster or third dose so far.
It's not been confirmed that Omicron is in Jersey yet, but it's assumed that it is.
From Tuesday 4th January, adults in Jersey will only be classed as fully vaccinated when at least two weeks have passed since having a third dose of a Covid-19 vaccine.
At the same time, people aged 11 and over who haven't had a third dose and travel into Jersey from within the Common Travel Area will have to get a test on arrival and isolate until getting a negative test result.
For those who've had three doses, no testing or isolation is required upon arrival.
Travellers from outside the Common Travel Area still need to test and isolate, regardless of vaccination status.
The rule of being able to avoid isolation if you've tested positive for Covid-19 within the last 90 days, by showing evidence of a positive PCR test result within that timeframe, will be suspended from Tuesday 4th January.
At the same time, people will also be advised to work from home 'where possible'.
Employers will be asked to use a 'working from home' option to keep their workforce safe.
Masks will be mandatory in all public indoor settings from the same date.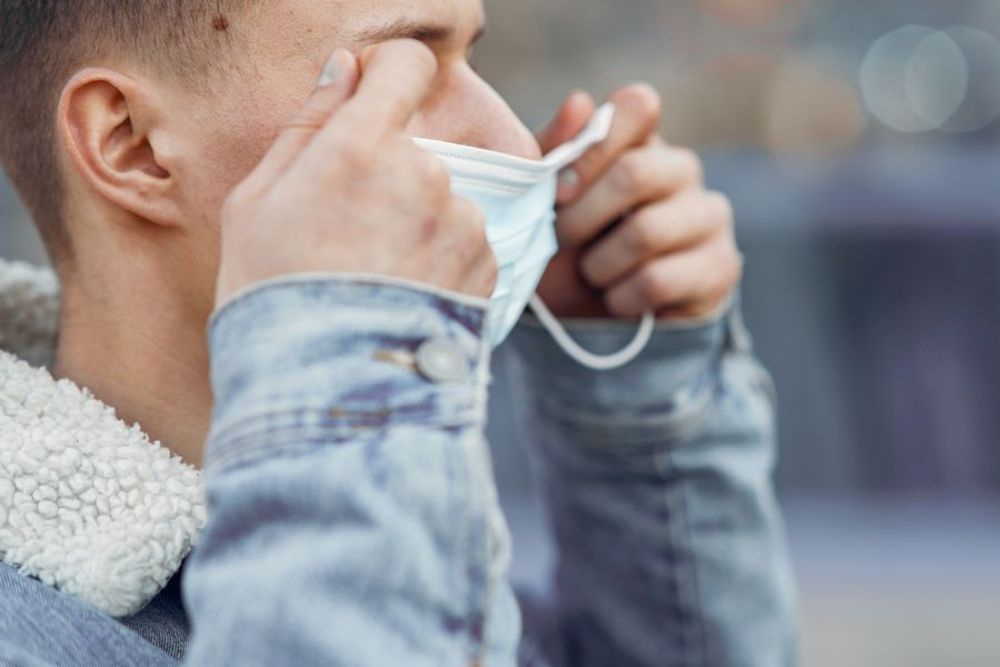 More details on where exactly it will apply are due to be announced next week.
It's expected that masks won't need to be worn when exercising, eating, drinking, singing, and during the act of worship.
"The single most important thing to deliver as soon as possible is the uptake of boosters in the outstanding 31,000 people or so that need to be boosted and to do so as soon as possible.
The reason I emphasise that is that if you look back at the pandemic, the one thing that has made the single biggest difference to the effect of Covid on the population has been the introduction of vaccination. We really need to remember that and to act in accordance with what we've learned.
Giving a third dose of vaccine takes your protection against infection level back up to 70-75%. That is pretty good, not as good as we'd like it to be, but pretty good bearing in mind that protection with two doses against Delta and against symptomatic infection was about 80%+ shortly after two doses.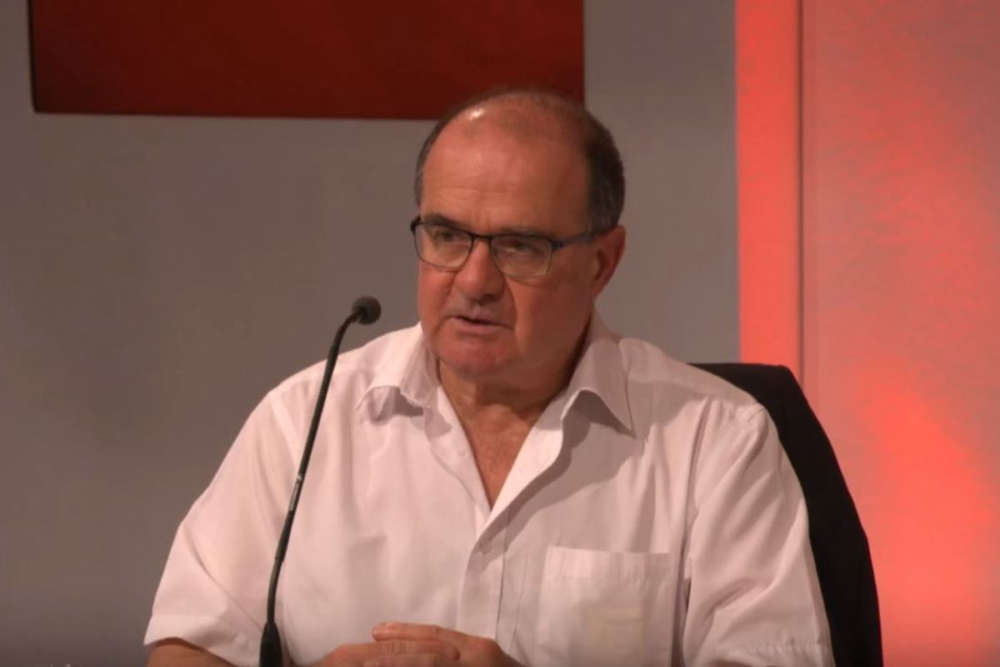 If we can put all our effort into getting the 31,000 people outstanding boosted as soon as possible, then that will put us in a much stronger position, and if we combine that with informing people that Omicron is on its way, and we need to defend ourselves against it, that they should get boosted and they should wear masks until such time as the necessary machinery to make it mandatory comes into force, that is good news." - Dr. Ivan Muscat, Deputy Medical Officer of Health.
More to follow...