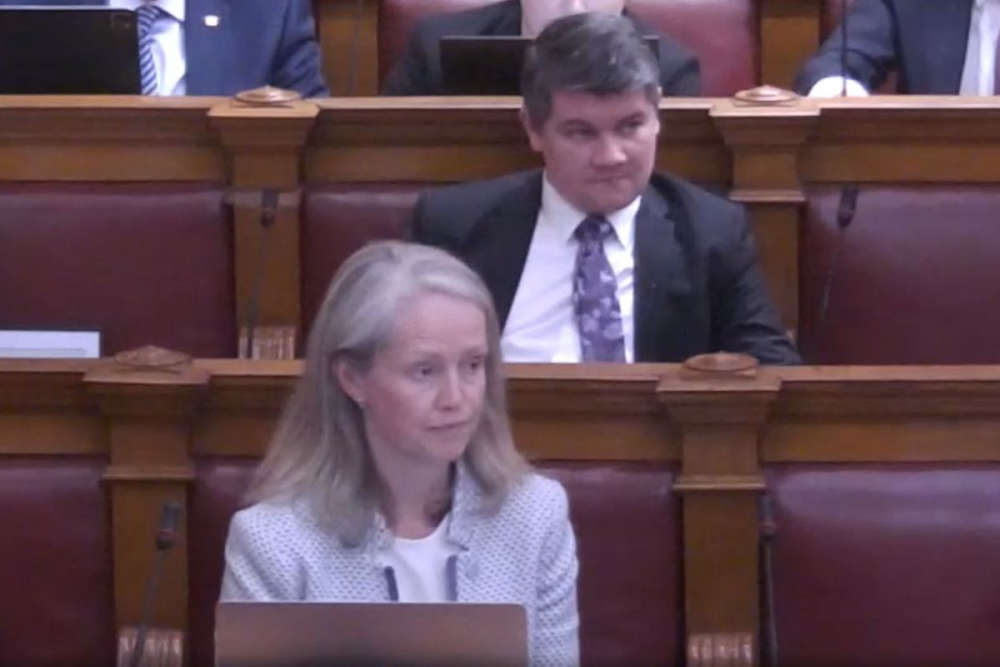 Jersey's next Chief Minister will be either Deputy Sam Mézec or Deputy Kristina Moore.
They have put their names forward to replace John Le Fondré in the island's top political job.
Mr. Le Fondré, who failed to get re-elected last week, said he was not planning to run for Chief Minister again.
Jersey Alliance leader Sir Mark Boleat was the party's choice, but he also failed to get elected.
Constable Philip Le Sueur was the only one of the 14 Jersey Alliance candidates to win enough votes last week.
Jersey Liberal Conservatives leader Sir Philip Bailhache declared his intention to run for Chief Minister if elected.
He is part of the next States Assembly, but couldn't get enough support to go for Chief Minister.
Only two other members of the Jersey Liberal Conservatives and Progress Party coalition have been elected.
Deputy Moore topped the polls in St Ouen, St Peter, and St Mary and got more votes than anyone with 2,730.
The 'A Better Way' member would be Jersey's first female Chief Minister.
Her nomination paper has 30 signatures, making her the overwhelming favourite for the role.
She has received the support of several States members on social media over the last few days.
Nominations for Chief Minister close at 5pm today. I am supporting @Moore4Jersey. I have worked with Kristina previously and believe she will provide the leadership we need to bring the Assembly together, deal with the challenges we face, and help put Jersey back on track.

— Deputy Helen Miles (@drhelenmiles) June 27, 2022
Islanders have spoken. We now need a CM who will unite the Assembly, act on the peoples priorities and provide hope for the future. I'm optimistic, I'm supporting @Moore4Jersey

— Deputy Ian Gorst (@Ian_Gorst) June 26, 2022
Happy to have signed @Moore4Jersey paper for #ChiefMinister Having worked with Kristina for more than 11 years, I have watched her development closely. Always looking to learn and improve, I think she is now ready to take on the role. #Moore4CM pic.twitter.com/CdL8DL53UD

— Andy Jehan 🇯🇪 (@AndyJehan) June 24, 2022
Deputy Mézec received the highest number of votes in St Helier South.
He is the leader of Reform Jersey, which has doubled the number of seats it occupies in the States Assembly.
His nine signatories are his party colleagues.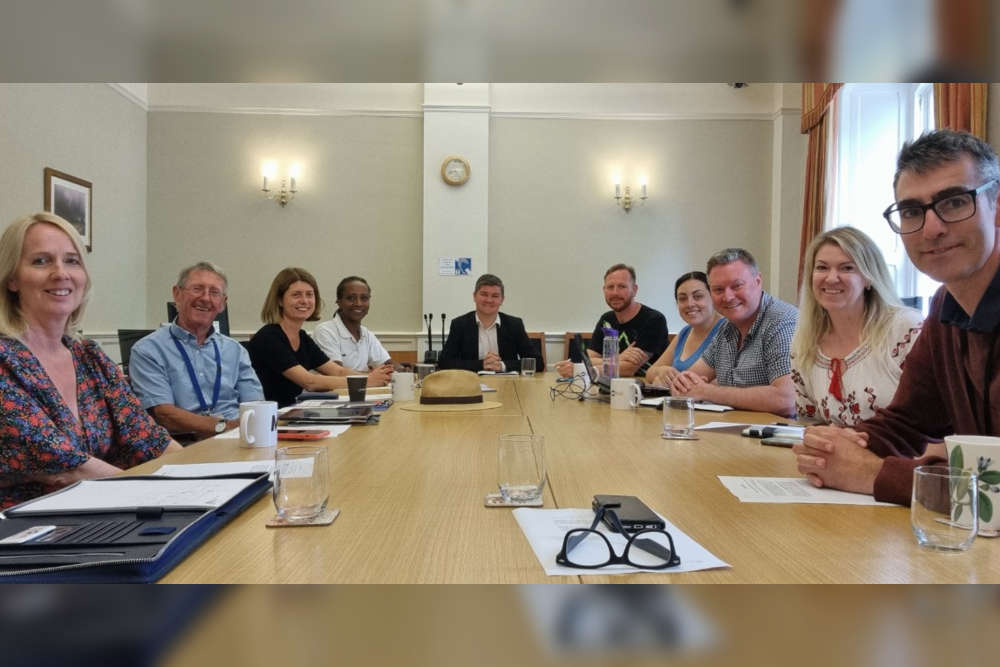 The decision will be made by States members on Tuesday 5 July.
The chosen candidate will put forward their Council of Ministers' picks on Monday 11 July.
Other States members can challenge for the roles.
Deputy Moore's 30 signatures
Constable Karen Shenton-Stone
Constable Andy Jehan
Deputy Steve Ahier
Deputy Barbara Ward
Deputy David Warr
Deputy Kirsten Morel
Deputy Lucy Stephenson
Constable Richard Vibert
Deputy Helen Miles
Deputy Ian Gorst
Deputy Elaine Millar
Deputy Jonathan Renouf
Deputy Philip Ozouf
Deputy Hilary Jeune
Deputy Alex Curtis
Constable Simon Crowcroft
Constable David Johnson
Deputy Louise Doublet
Constable Richard Honeycombe
Deputy Mary Le Hegarat
Deputy Tom Binet
Deputy Rose Binet
Deputy Karen Wilson
Deputy Carolyn Labey
Deputy Max Andrews
Deputy Inna Gardiner
Deputy Andy Howell
Deputy Lyndon Farnham
Constable Marcus Troy
Constable Mark Labey
Deputy Mezec's 9 signatures
Deputy Lyndsay Feltham
Deputy Geoff Southern
Deputy Catherine Curtis
Deputy Tom Coles
Deputy Beatriz Poree
Deputy Montfort Tadier
Deputy Raluca Kovacs
Deputy Rob Ward
Deputy Carina Alves
Eight States members haven't signed either nomination form.
They are:
Deputy Sir Philip Bailhache
Constable Deidre Mezbourian
Constable Mike Jackson
Constable Kevin Lewis
Deputy Malcolm Ferey
Deputy Moz Scott
Constable Philip Le Sueur
Deputy Steve Luce