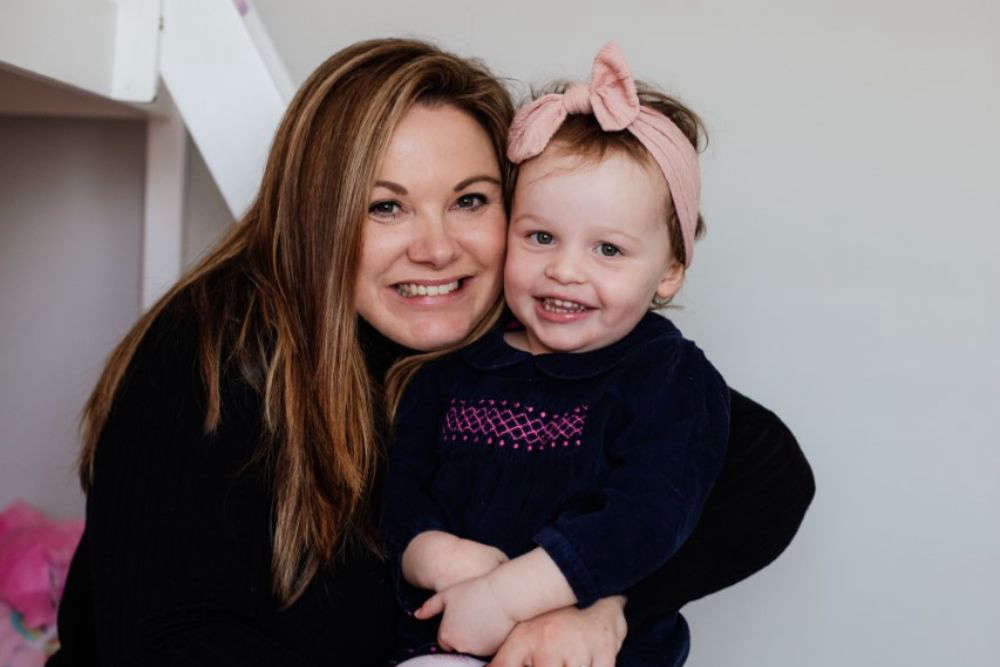 A mum whose life was saved by a smear test is fronting a new campaign urging women in Jersey not to put theirs off.
Donna Beadle is backing efforts to get over 25s to attend their free cervical screening at their GP surgery or Le Bas Centre.
The 33 year old, who has a two year old daughter Ella Ainslie-Dodd, had no symptoms - but a test detected pre cancerous cells.
"With no symptoms I wasn't concerned that anything would be untoward. However, when I got the results and the first line read 'HPV positive with high-grade dyskaryosis' I immediately burst into tears.
"What did this mean? Why had I been so stupid and not gone for my cervical screening earlier? A week later I was in hospital for a colposcopy; they decided there and then to remove the cells, so I had a loop excision procedure performed straight away.
"Two weeks later I got the letter with the results and the sense of relief I felt was indescribable. I didn't have cancer. I have since been for my six-monthly checkups and there is no HPV or abnormal cells and I can return to three yearly cervical screening.
"But one thing will be different; I will prioritise me, my health and my future – for myself and my family. Please don't feel worried, afraid or embarrassed, cervical screening could save your life like it's saved mine."
She's urging others not to feel worried, afraid or embarrassed to go for the routine appointment every three years, or every five years for 50 to 64 year olds.
Almost 7,000 smear tests are done in Jersey every year. In the past five years 22 women have been diagnosed with cervical cancer.
Cervical screening identifies Human Papillomavirus Virus (HPV) infections – and the cell changes they cause – before cancer can develop.
Dr Fiona Nelson, Consultant Obstetrician and Gynaecologist, says early detection saves lives:
"Cervical screening is a vital test which detects the early signs of cervical disease which means treatment can be given early, before abnormal cells turn cancerous.
Cervical cancer is very rare among young people but it is important to know the symptoms. If you have abnormal bleeding between periods; bleeding after sex; pain during intercourse or abnormal discharge please contact your GP who can request a referral to the gynaecology department at the Hospital for either a gynaecology or a colposcopy assessment.
A colposcopy is undertaken in a clinic setting and involves taking a closer examination of the cervix using a special magnifying lens. If required, biopsies and treatment can usually be carried out at the clinic without need for admission to hospital."
More information on cervical screening (including how to register) is available through GP surgeries, the Le Bas Centre, and via the Government of Jersey website.