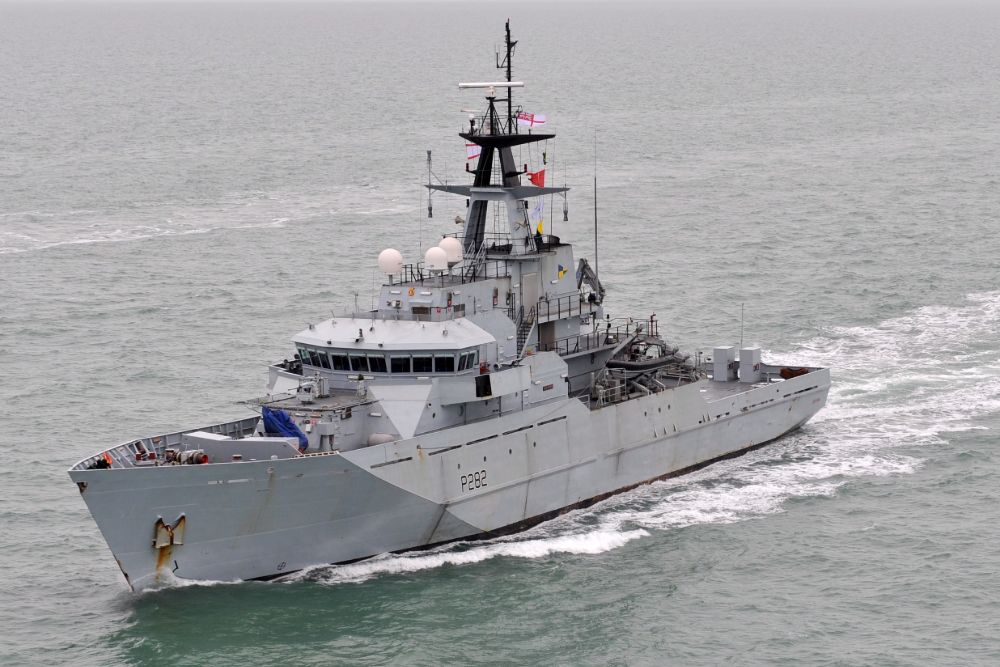 The two Royal Navy patrol vessels sent to Jersey because of the French threats to blockade the island's port are returning to the UK.
It follows the departure of French vessels from island waters after today's protest against the conditions placed on licences to fish in Jersey's marine territory.
56 boats arrived in Jersey this morning with many fishermen letting off flares, holding up signs, and demanding that Government of Jersey officials speak to them.
Assistant Environment Minister Gregory Guida and some government officials boarded the Norman Le Brocq Fisheries Boat to speak to them. They were onboard another vessel.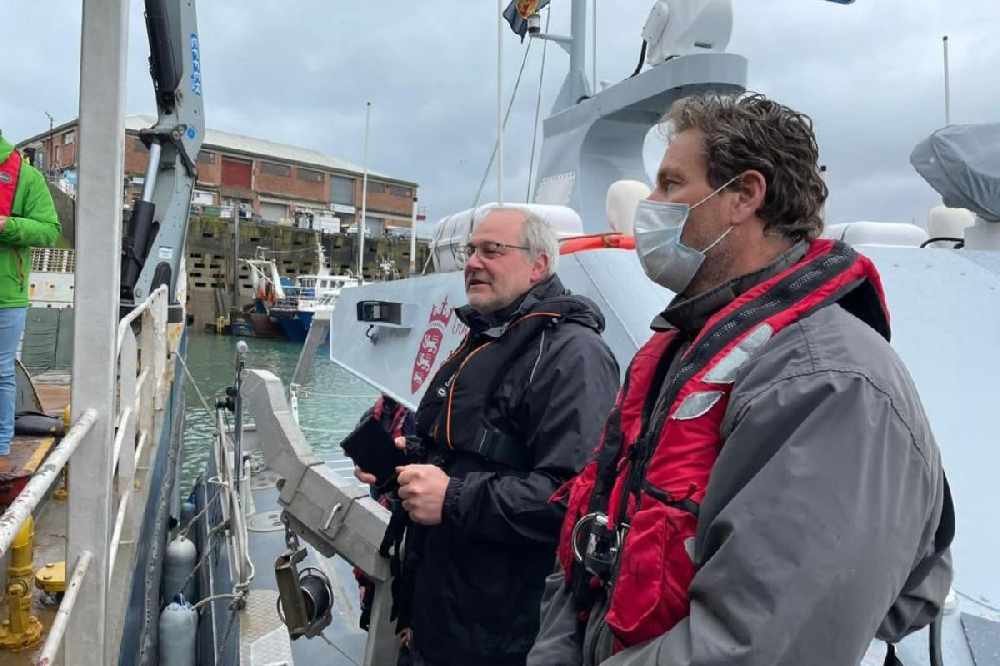 The meeting lasted for around 90 minutes, with Deputy Guida describing it as a fantastic opportunity to hear their problems'. He added that there was 'no animosity or threats' and 'everything went smoothly.'
The French fishermen departed a short time later.
Downing Street says given the situation is resolved for now, the navy vessels will return. However, it has promised to remain on standby to help Jersey again if necessary.
"The Trade and Cooperation Agreement brought in changes to fishing arrangements between the UK and the EU. Jersey authorities have a right to regulate fisheries in their waters under this agreement and we support them in exercising those rights.
"We will work with Jersey to support the discussions underway with the European Commission."
I'm pleased that the situation in Jersey has been resolved. Thank you to the @RoyalNavy for their swift response. The UK will always stand resolutely by the people of Jersey.https://t.co/8KR99jVVK0

— Boris Johnson (@BorisJohnson) May 6, 2021
Chief Minister Senator John Le Fondre says the French protest was peaceful and respectful, and they were able to set out their concerns directly to Jersey government representatives.
"We recognise that there have been challenges in the implementation of the new trade agreement. Speaking directly to the fishermen has enabled both parties to better understand how those challenges will be addressed, and we are proposing the establishment of a forum which will enable the Government of Jersey to continue to engage with all fishermen in the region openly and constructively.
"I'd like to thank Deputy Guida and all the other parties whose work has enabled the French fishermen to leave Jersey knowing that they had been listened to, and that a step has been taken towards resolving the issues that have arisen during the move to the new trade agreement."