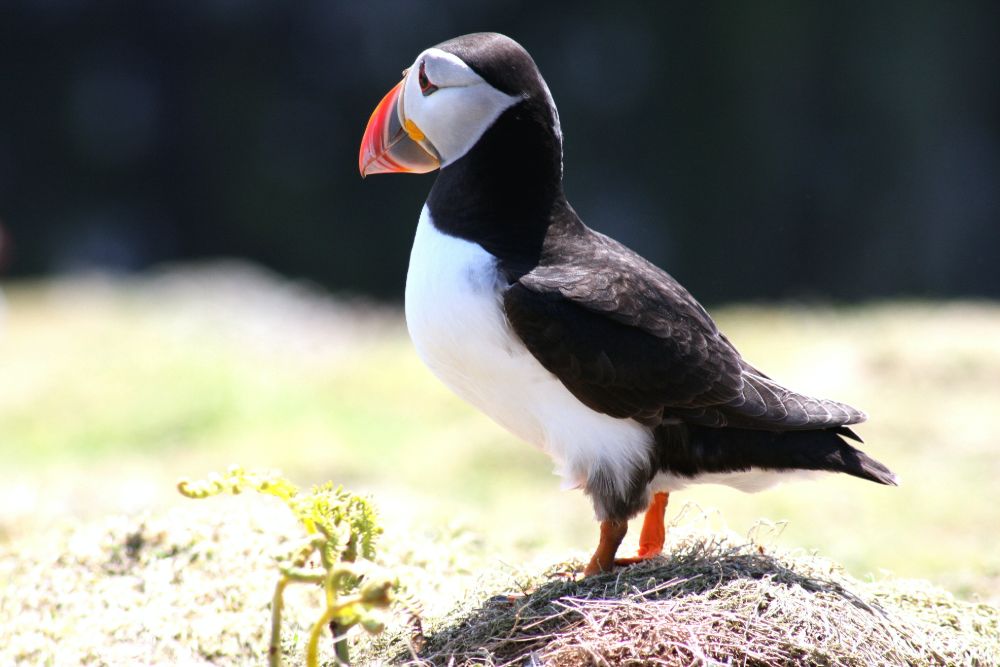 A new campaign has been launched to save Jersey's puffins from extinction.
The National Trust for Jersey has teamed up with Birds on the Edge to protect the breed.
Money is being raised to try and create a predator-safe area along the cliffs below the footpath between the Lecq Clay Shooting range and the Plémont headland.
A study found that a purpose-built fence to keep non-native predators away from the puffin population was the only viable option to protect and allow it to recover.
It would protect the puffins, their eggs and chicks from predators like rats and ferrets.
Other planned work includes a programme to relocate the predators, a bracken management programme to restore coastal grasslands and long-term monitoring of the fauna and flora of the reserve to complement the positive effects of the fence on the nature of the area.
It's hoped that in the long-term, the restoration of the nesting grounds will protect other native seabirds, land birds, mammals, reptiles and insects.
Cris Sellarés, a project officer for Birds on the Edge, says they need to act before it's too late.
"We can no longer take it for granted that this colourful seabird which plays such an important part in Jersey's natural heritage will keep returning to our shores; we must play our part to protect it now before it is too late.
We believe the reserve will benefit not only the natural environment but will bring other benefits to the Island's community by providing employment for local companies, back to work schemes, volunteering opportunities, apprenticeships and education.
It has the potential to become a tourism asset and to have positive effects on wellbeing and mental health by enhancing our connection with nature."
A planning application is due to be submitted within the next few weeks to install the fence.
Before then, islanders are being asked to share their views at one of the following drop-in sessions:
Thursday 28 July - Santander Work Café between 11am and 2pm.
Thursday 4 August - Santander Work Café between 11am and 2pm.
Friday 12 August - St Ouen's Parish Hall from 7pm.
Saturday 13 August - St Ouen's Parish Hall from 11am.
A willow sculpture of two giant puffins was unveiled at Plémont in April to highlight the threatened species and the ongoing efforts to save them.
The two puffins are facing each other with their bills touching.