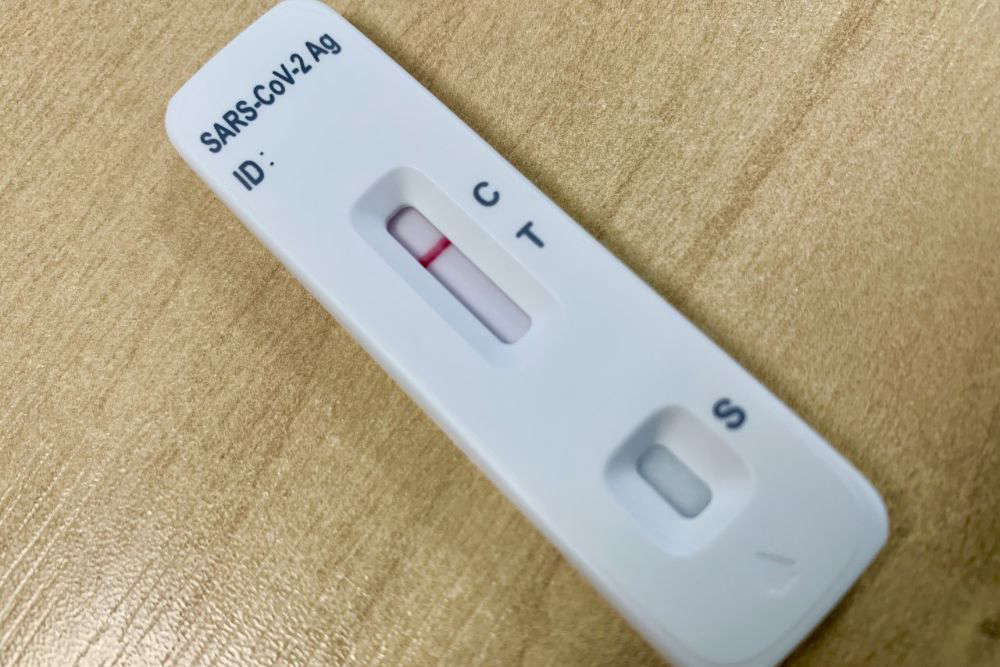 Advice includes using a lateral flow test twice a week and before visiting vulnerable people.
Jersey is at the start of another wave of coronavirus, with case numbers rocketing for a second straight week.
941 people are currently known to have the virus, with 784 new cases recorded in the last six days.
Five people with Covid-19 are in hospital.
There are currently 5 active cases in the hospital, 3 in care homes and 941 on the Island. Since Friday 17 June, there have been 784 new cases and 482 recoveries.

— Government of Jersey (@GovJersey) June 23, 2022
660 cases were picked up between Thursday 9 June and Thursday 16 June.
The government says while there are currently no plans to increase or decrease public health measures or guidance, Covid-19 does still remain a threat to the most vulnerable and the unvaccinated.
"It is known that the effects of the vaccines wane over time, which means those that do not keep up with their vaccine schedule are not best protected.
As a significant portion of Islanders have not been eligible for the Spring Booster, and immunity from previous infections doesn't guarantee protection against new variants, it is vital that everyone keeps doing the right thing to keep each other safe."
Two new Omicron variants have emerged, with cases going from around 30 a day last month to more than 100 a day.
Medics want islanders to:
Isolate if you have symptoms and get a PCR test
Use a lateral flow test twice a week and before visiting vulnerable people or settings like the hospital and care homes
Keep up to date with vaccination
Improve ventilation by opening windows
Wash and sanitise your hands regularly
The most common symptoms are:
A blocked nose, runny nose, or sneezing
Feeling tired or exhausted
A sore throat
A headache or dizziness
A new, continuous cough
A high temperature or shivering
Shortness of breath
An aching body
A loss or change in smell or taste
Loss of appetite
Diarrhoea
Feeling sick or being sick
Anyone who has any of these symptoms is asked to book a PCR test.
Thursday 30 June is the last chance for eligible islanders to get a Spring Booster vaccine.
Lateral flow tests are remaining free throughout the summer. They can be ordered here.