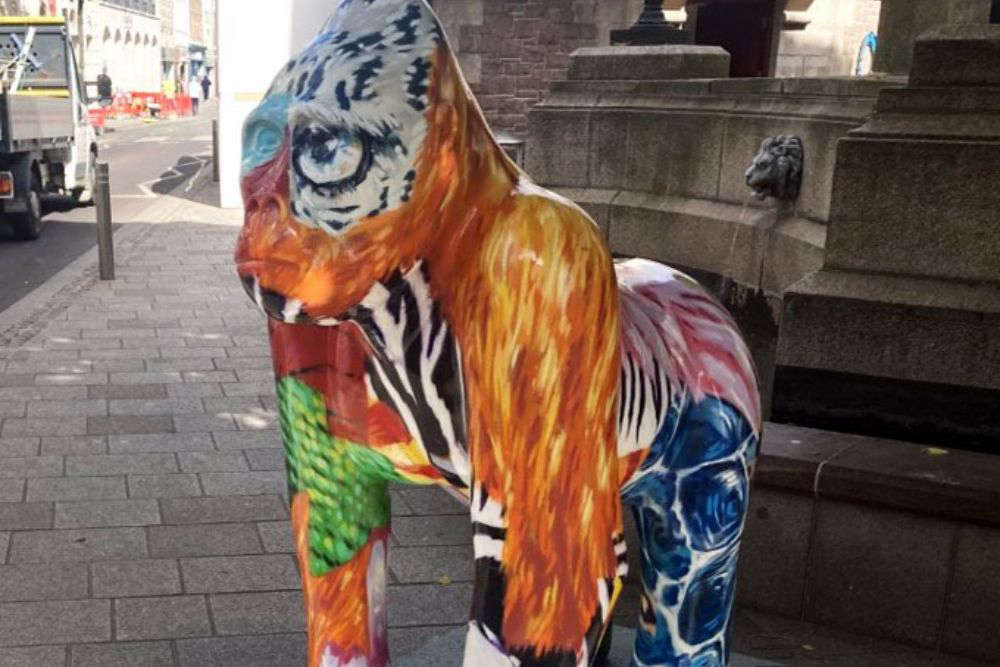 There will be a new sculpture trail in Jersey next summer.
Following the success of Durrell's Go Wild Gorillas in 2019, the wildlife charity is bringing another trail to the island in 2023.
40 silverback sculptures designed by various artists and school or community groups were placed at numerous locations
The event was to celebrate 60 year since Gerald Durrell founded Jersey Zoo and began its global conservation work to save species from extinction.
The gorillas were later auctioned, raising more than £1m towards a new enclosure.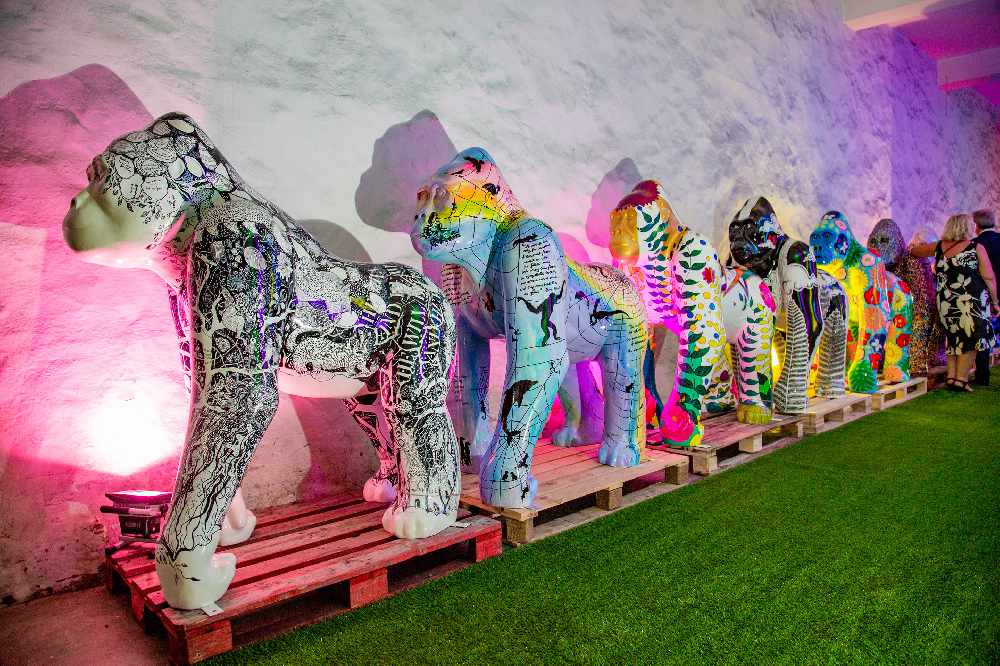 Durrell is again partnering with Wild in Art to inspire islanders and visitors to explore Jersey and connect with nature.
A colourful new gorilla created by Ben Robertson has appeared on Broad Street in St Helier to launch the 2023 trail.
It hasn't been revealed yet what the animal will be. That will be unveiled at Government House on 14 June.
"We are absolutely thrilled to be bringing a brand-new, colourful sculpture trail to Jersey in 2023. After the success of Go Wild Gorillas in 2019, we are so excited to once again create a trail that engages the whole community and gets people of all ages outdoors exploring nature, discovering art and enjoying time together.
It's also a fantastic opportunity for local businesses, artists, schools and community groups to get involved. We cannot wait to reveal the next sculpture at the launch on 14th June and hope everyone will join the conservation online and have a guess as to what the next animal could be!" - Alex Shears, Durrell.