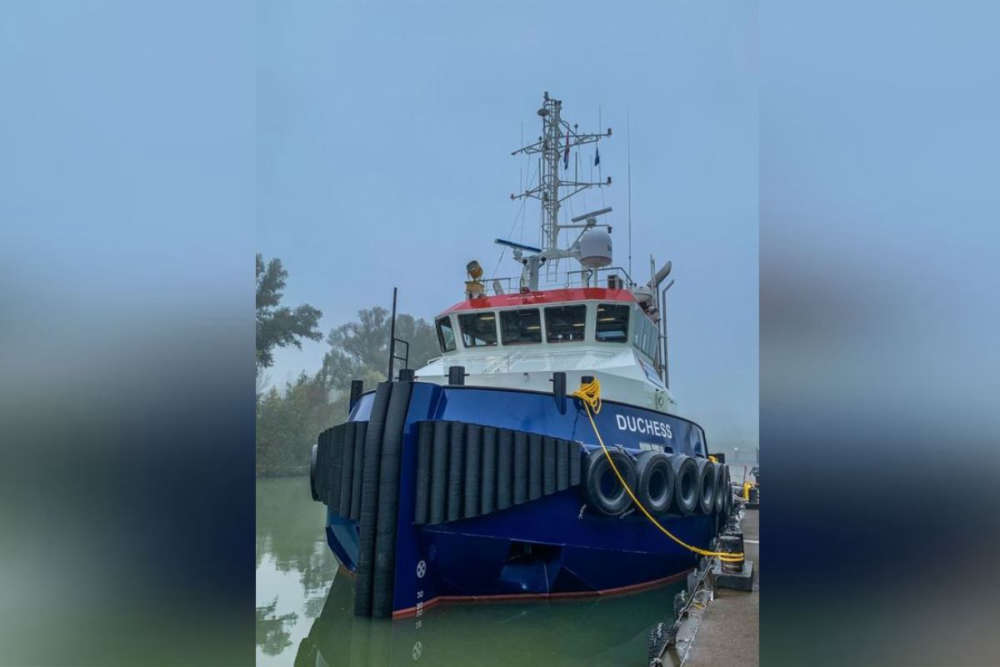 A new Ports of Jersey workboat called 'Duchess' has been blessed in a short ceremony.
It was built in the Netherlands and will spend most of its time in Northern Europe on marine-related projects.
The Duchess is two metres wider than the Duke of Normandy, with more deck space to take on larger jobs.
The Duke will continue working in local waters and will still be used off-island if needed.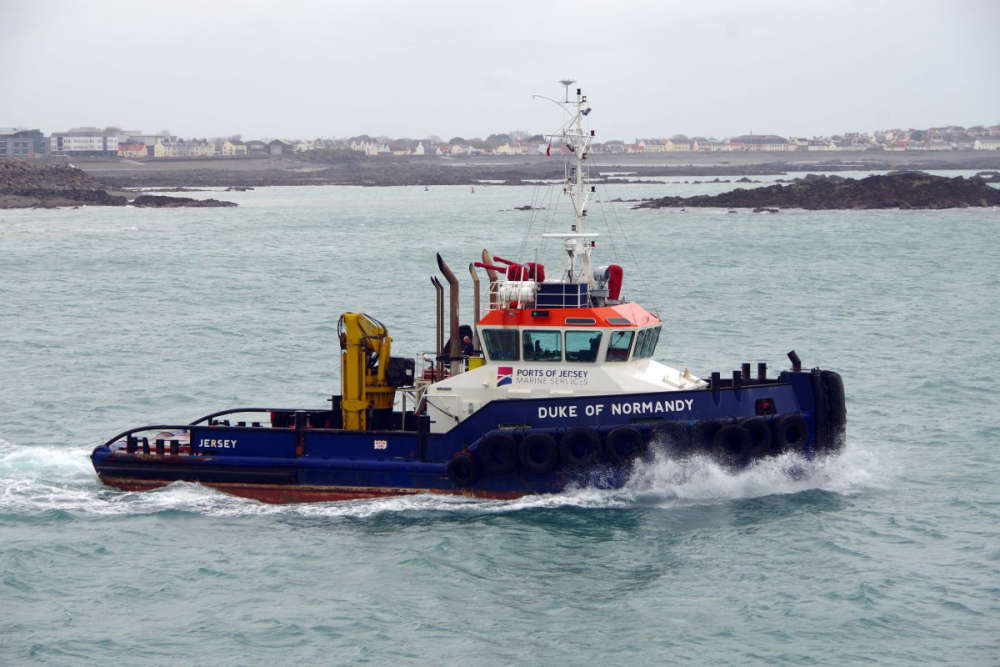 Picture Credit: Tony Rive
Jersey's Harbourmaster and Head of Marine Services attended the ceremony in Hardinxveld.
A bottle of champagne was smashed against the vessel's hull to wish it good luck.
"We look forward to Duchess building its own reputation in the workboat industry, as its little sister the Duke of Normandy has over the years." - Bill Sadler, Harbourmaster.
The longstanding naval tradition of 'Godmother', to bring good luck and protection to the vessel, has been given to POJ employee Fiona Planterose, who gave a short speech at the ceremony.
Ports of Jersey says Duchess is due to take on its first project imminently and has several commercial projects lined up in Europe.
It isn't known yet when she'll appear in local waters.
£5.4million from Ports of Jersey revenue has been allocated for building and marketing the new vessel.