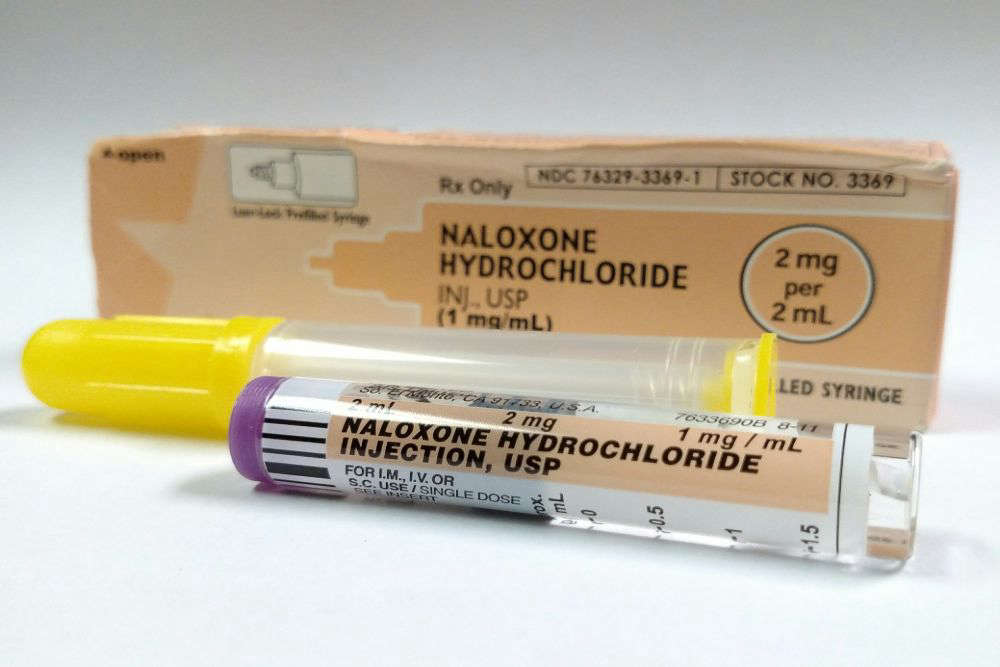 Credit: Mark Oniffrey
The opioid and opiate antidote Naloxone can now be carried by anyone in Jersey, in case of a drug overdose.
The Needle Exchange and Harm Reduction team, based at the Alcohol and Drugs Service, are now able to provide doses of the antidote to all islanders after some training.
Previously, Naloxone was only available for those with a prescription.
Alcohol and Drugs Service lead Simba Kashiri says he wants it to be simple for people to get hold of.
"We've made it very easy for people to get Naloxone. There's no need for a prescription. All that an individual would need to do - either if you know someone who uses or you, yourself, are using - is present to the Alcohol and Drugs Service. You'll be given some training, you'll get yourself a certificate and then we can give you a Naloxone injection.
"Naloxone helps to reverse opiate overdoses. It's administered through an injection, administered intramuscular so most people would put it through the thigh muscle."
Mr Kashiri also explains what people should look for if they think someone they know is overdosing.
"They are unresponsive, shallow breathing or no breathing at all and difficult to rouse. But, specifically, what you need to be aware of is that they have a history of opiates. So in that instance, you'd be looking at administering the Naloxone to help save someone's life.
"In some instances, repeated doses might be needed or a cocktail of drugs might have been used. So, although you can reverse the opioid overdose, some people might have taken other drugs so we always advise that once you've administered the Naloxone you call an ambulance because most people will need additional support and emergency treatment thereafter."
Antidote injections will be provided to homeless shelters and other support organisations throughout Jersey. Members of the Alcohol and Drug Service will also carry Naloxone when going on home visits.
"This is needed. We're talking about saving lives here with Naloxone and one life saved is worth it in my book. What we can't do is live in a bubble where we think that people are not using drugs. Some people will continue to use drugs and we're just to ensure that they do this as safely as possible up unto the point that they decide to reverse their drug use." - Simba Karishi