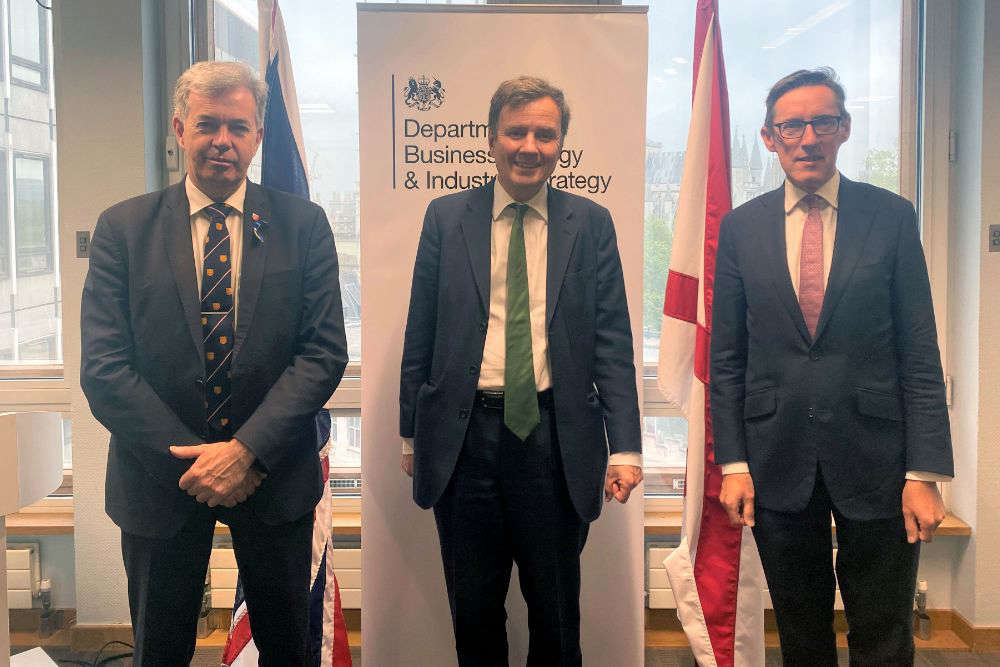 Senators John Le Fondré and Ian Gorst meeting with UK Energy Minister, Greg Hands MP
Jersey has become the newest member of the Paris Climate Agreement.
More than 190 countries around the world have signed the pledge to reduce global temperature rises and carbon emissions over the coming decades.
The British Foreign Secretary, Liz Truss, has now formally extended the UK's membership to include Jersey following a request from the island's government.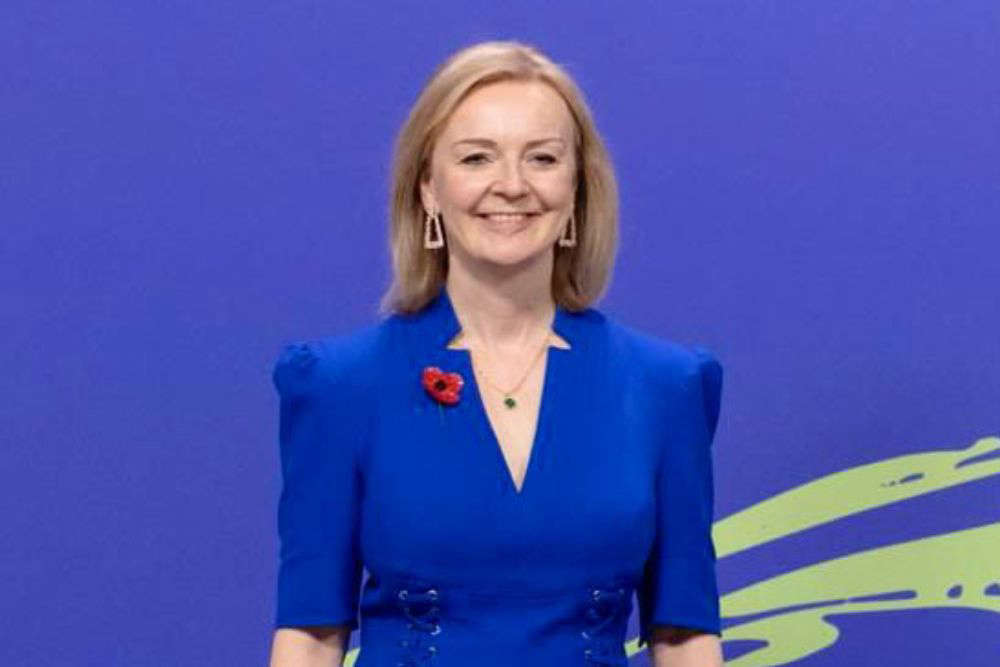 Liz Truss at the COP26 summit in Glasgow last November
Senator Ian Gorst, Jersey's External Relations Minister, says it shows the island is committed to reducing its impact on the environment:
"The extension of the Paris Agreement to Jersey demonstrates just how seriously the island takes its obligations to tackle the climate emergency at a domestic and international level.
On behalf of Jersey, I would like to thank the UK Foreign Secretary and Secretary of State for Business, Energy and Industrial Strategy for recognising this and for affirming and supporting our request to be incorporated into the Paris Agreement framework."
He - and the Chief Minister, Senator Ian Gorst - met with the UK's Energy Minister, Greg Hands MP on Tuesday to mark the island's inclusion in the Paris Agreement.
Mr Hands formally welcomed the island as the newest signatory to the Paris Agreement:
"I am delighted that the Paris Agreement has now officially been extended to include Jersey.
The island has already demonstrated strong ambition to join the UK to reach net-zero by 2050 and I look forward to working together to achieve our joint climate goals."