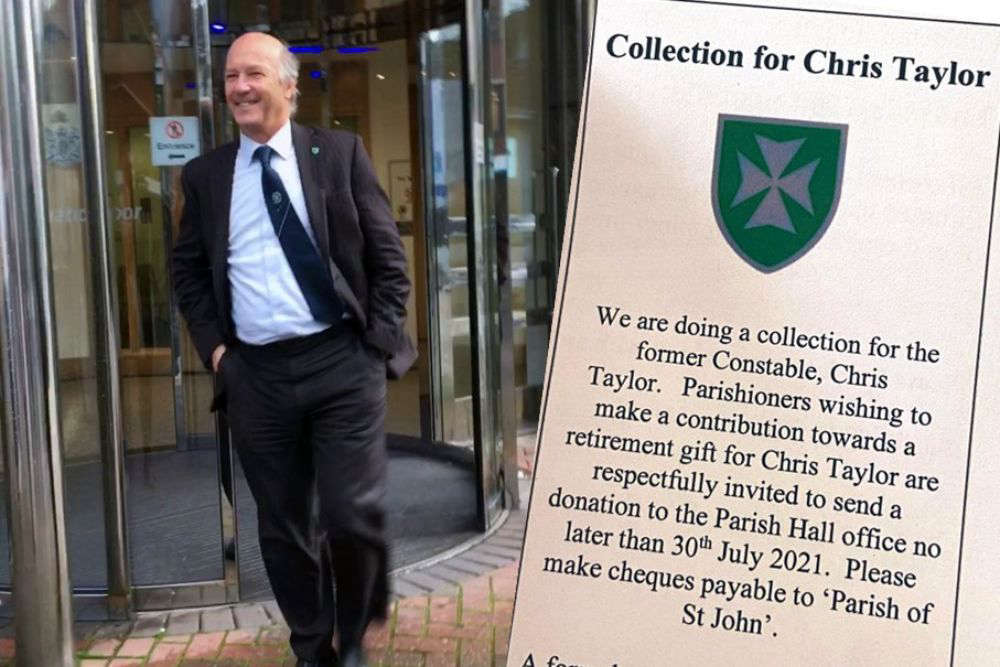 Parishioners in St John have said they're 'shocked' at being asked to donate to a 'retirement' collection for the former Constable Chris Taylor.
The Royal Court ordered him to resign earlier this year after he was found guilty of dangerous driving.
He was deemed 'unfit for office' and told he must stand down.
The court also said he should not have used ratepayers' money to pay his legal fees. The money was later paid back.
An advert inviting donations towards a 'retirement gift' appeared in a parish newsletter.
His successor, Constable Andy Jehan, says the Parish is facilitating a collection following requests from parishioners to set it up:
"This is not a joke: I was asked by a number of parishioners to do something. It's up to them if they want to contribute.
"He's an individual who has given decades of his life to the parish. I understand some want to recognise that and some don't.
"We are looking to move forward and not dwell on the past. The leaflet was being distributed so there is no extra cost to the parish at all."
The notice says a formal presentation will take place at a later date.