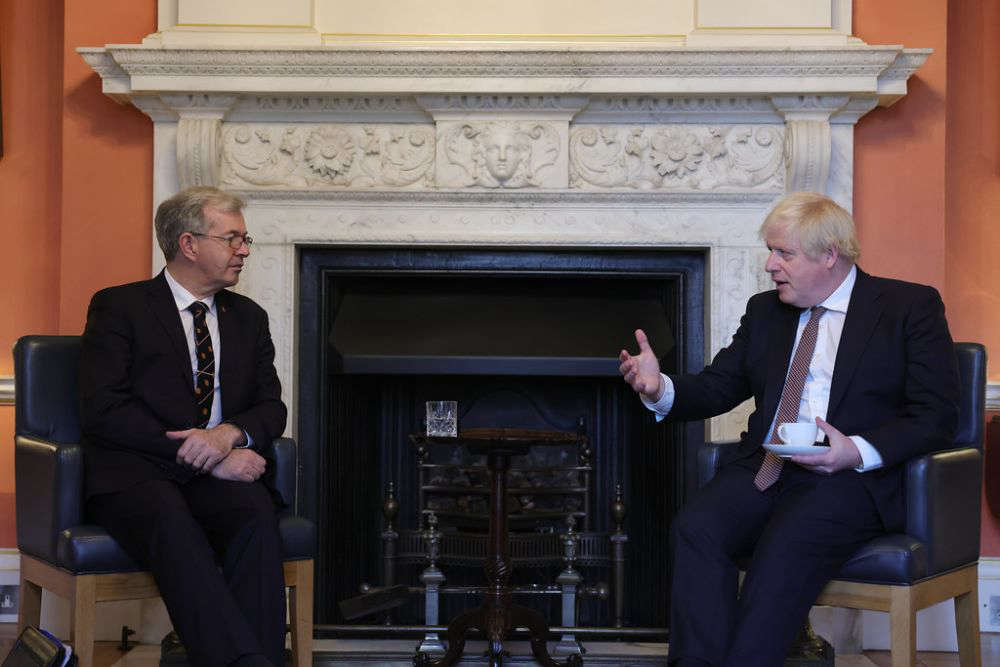 Two of Jersey's senior Ministers have met with the British Prime Minister, Boris Johnson, to discuss fishing licences and international trade.
The Chief Minister, Senator John Le Fondré, and External Relations Minister, Senator Ian Gorst, were at 10 Downing Street today.
A UK Government statement says the PM gave his full backing to Jersey's disputed fishing licencing regime.
Mr. Johnson confirmed Jersey's arrangements are fully in line with the terms of the Brexit deal:
"I was pleased to meet with Jersey's Chief Minister and the Minister for External Relations.
"The UK/Jersey relationship remains strong and we agreed to continue working closely together on issues that affect us both.
"We support Jersey's approach on fishing licenses which has been reasonable and fully in line with the Trade and Cooperation Agreement (TCA)."
Mr. Johnson added that French threats, including to cut off the island's undersea power cables to France, were 'unjustified' and that the UK would 'stand behind' Jersey if the threats were followed up on.
Senator Gorst said it is important for the island to maintain good links with the UK:
"As a proud member of the British family, it is crucial that we continue to work closely with the UK Government to proactively manage matters of international trade and fisheries.
"I am grateful to the Prime Minister for his time and reassurance that Jersey's views are being heard and considered as the UK manages the practicalities of the new UK-EU trading relationship."
Senator Le Fondré also thanked the Prime Minister for his 'continued commitment' to represent Jersey's views in ongoing discussions with the EU and France.