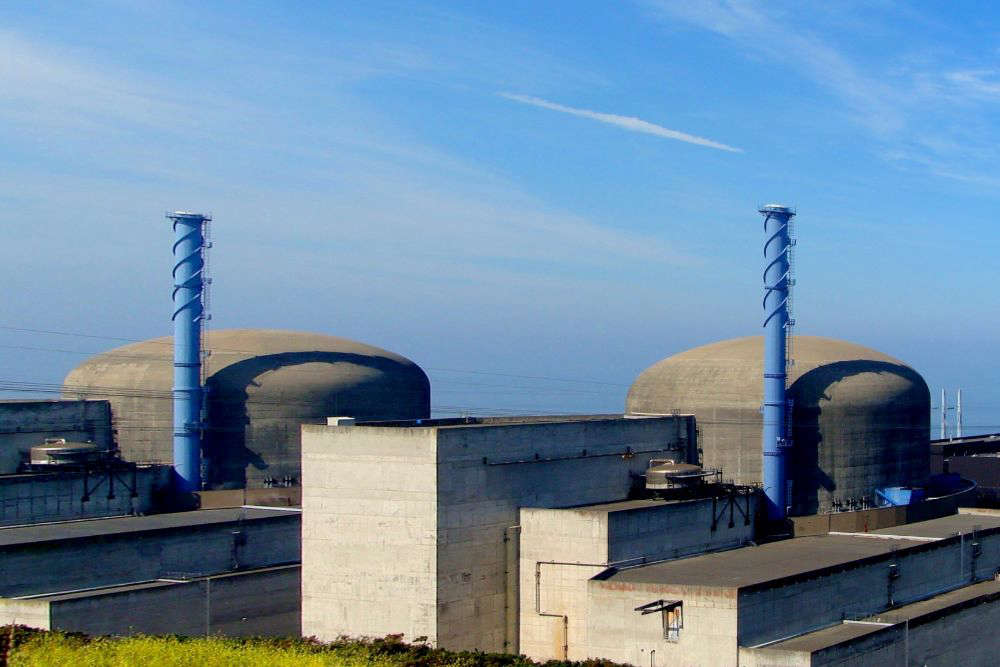 Units 1 and 2 at Flamanville Power Station
One of the nuclear reactors at Flamanville Power Station has been taken offline after signs of possible stress corrosion were spotted.
Flamanville 2 is one of four French nuclear power reactors being checked by national energy supplier, EDF.
The power station, which opened in 1980, is located around 20 miles east of Sark.
The company says that although 'Flamanville is at a standstill', it can't yet confirm whether there are any defects with its reactor, and more thorough checks are being carried out.
The possible corrosion was detected during an ultrasonic inspection of the facility, which is one of six French nuclear reactors that EDF considers 'a priority' for checks. The plant's other reactor, Flamanville 1, is also on the list.
EDF says the current inspections are taking place during a scheduled shutdown at the plant while planned maintenance is carried out.
When it's operating, Flamanville provides power to the French national grid as well as to the Channel Islands via under-sea cables.