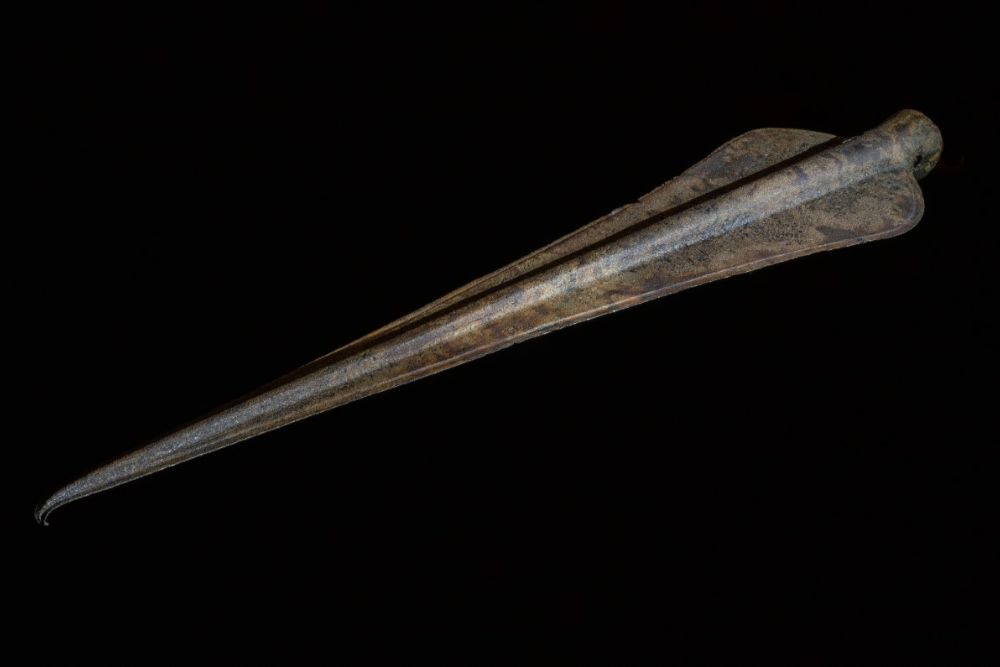 A metal spearhead dating back more than 3,000 years has been found in Jersey.
It was uncovered on the beach at Gorey last August by metal detectorist Jay Cornick, who took it to Jersey Heritage to be recorded.
He admits he didn't know what it was at first.
"I just thought that it was a modern fishing spear or something. It was only later on when I looked at it a bit more, it looked like it was a bit older and maybe something related to the castle. I didn't know at the time.
"It was only when I spoke to Georgia and Neil at Jersey Heritage that they said it might be something a lot older."
It dates to between 1207 and 1004 BC. It's now on display at the Museum and Art Gallery.
"The spearhead is a really exciting find for Jersey – it is unique and very rare in terms of its large size and the fact that it is intact. The Bronze Age items we already have in our collection are mainly from hoards, which are usually great deposits of metal tools and weapons but mostly broken up and used. This spearhead is completely different from everything else we have.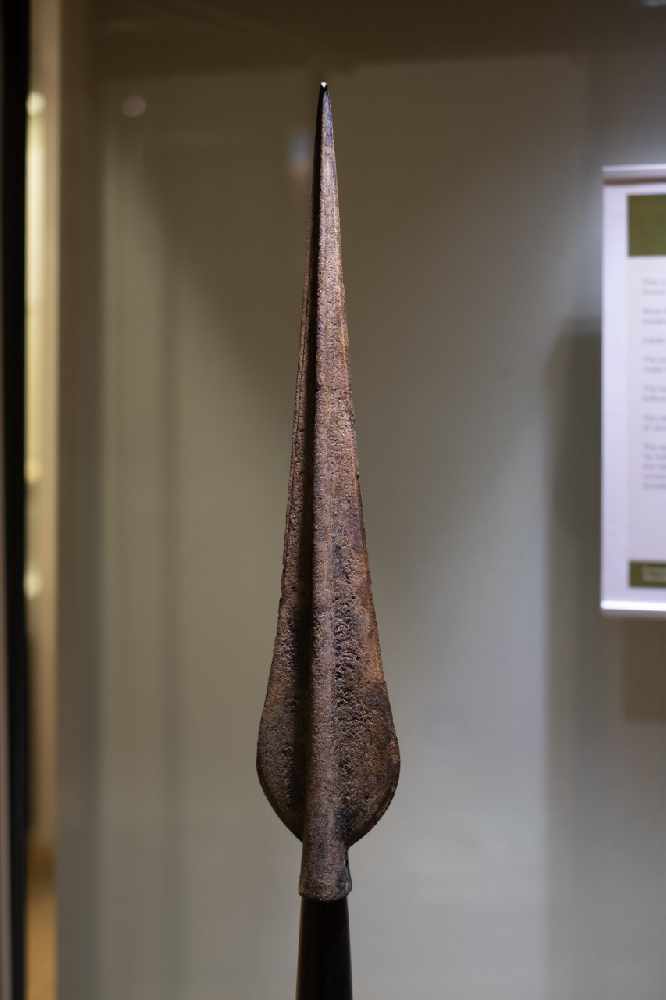 "It also doesn't fit with what we already know about this period of time so we're wondering if it was deposited as part of a ritual or an offering. Our next step is to work with experts elsewhere and look at the location of the find to discover what new stories we can find out about the Bronze Age in Jersey." - Olga Finch, Curator of Archaeology.
The wooden shaft attached to the spearhead was sent to the York Archaeological Trust by Jersey Heritage Museum Curator Neil Mahrer for carbon dating.
As well as discovering a date, it was revealed that the wood was Field Maple, which was commonly used in the Bronze Age.
"To see this spearhead in one piece was incredible and the wood inside the spear shaft was so well preserved that we were able to use it to discover that it dated back to over 3,000 years ago." - Neil Mahrer, Museum Curator.