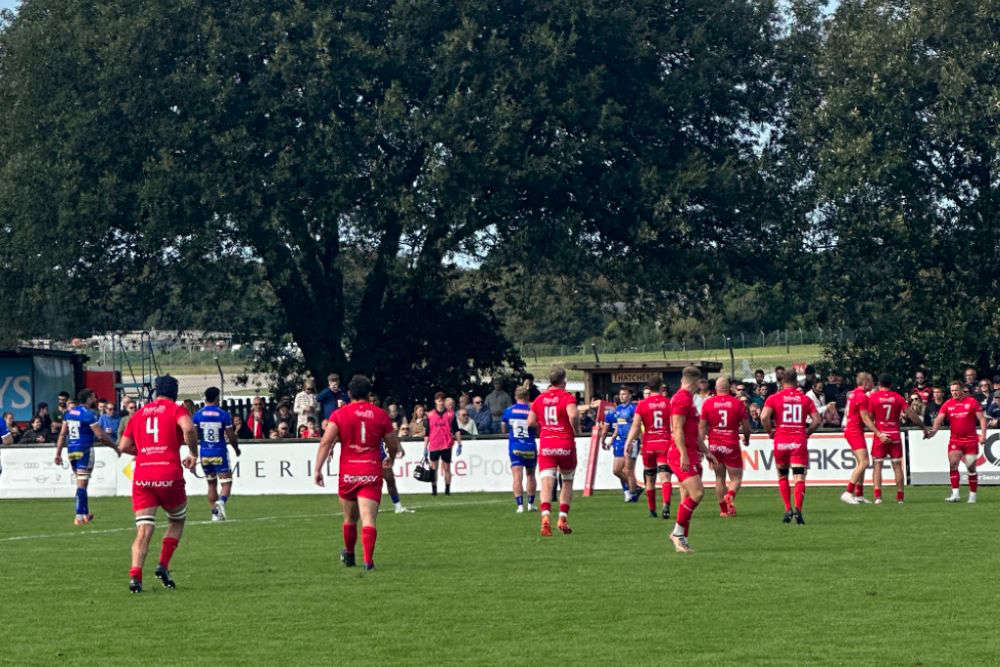 Fans of the troubled Jersey Reds are being asked to gather at the ground this evening (29 Sept) in a show of support for the players and staff.
The peaceful protest has been organised by long-term fan Dom Boletta.
"When you back and support a team and that suddenly falls away, through no fault of the staff and players, as a fan you need to stick with them through thick and thin."
The gathering comes the day after the club announced it had 'ceased trading' and is on the brink of collapse.
The team were due to be playing against the Cornish Pirates in the Premiership Cup tonight. The match has been called off.
The fallout from the Reds demise continues into a new day, with one player taking to social media claiming he had been threatened with eviction after losing his job.
Waking up this morning to:

Landlord turning up, no rent paid and facing eviction immediately.

No pay cheque, no money

Bills taken out

No job

Friends for life in pieces.

How did this happen in 24hours!?

— Dan Barnes (@Danbarnes012) September 29, 2023
As a fan, Dom Boletta says he shares the anger and disappointment towards the situation.
"I've had an array of emotions over the past day. It comes down to more than the rugby, people's lives have been affected by this.
To be wake up one morning expecting to be flown to the UK for a rugby match but instead being told you've lost your job, you don't wish that on anyone."
An independent relief fund has been set up by the director of rugby, Harvey Biljon and Welfare Manager, Nicola Dando.
Harvey says the reaction has shown how much the team meant to 'so many people'.
"We hope that this fund will provide a channel for these offers – there are players and coaches who have been left in a dire financial position, unable to meet accommodation expenses or finance travel away from the Island, so the money raised will make a real difference."
The details of the fund are:
Name: HB10 Limited (Staff welfare)
Sort Code: 16-51-71
Account Number: 20086850
Fans are asked to come together at the Stade Santander car park from 5.30pm.