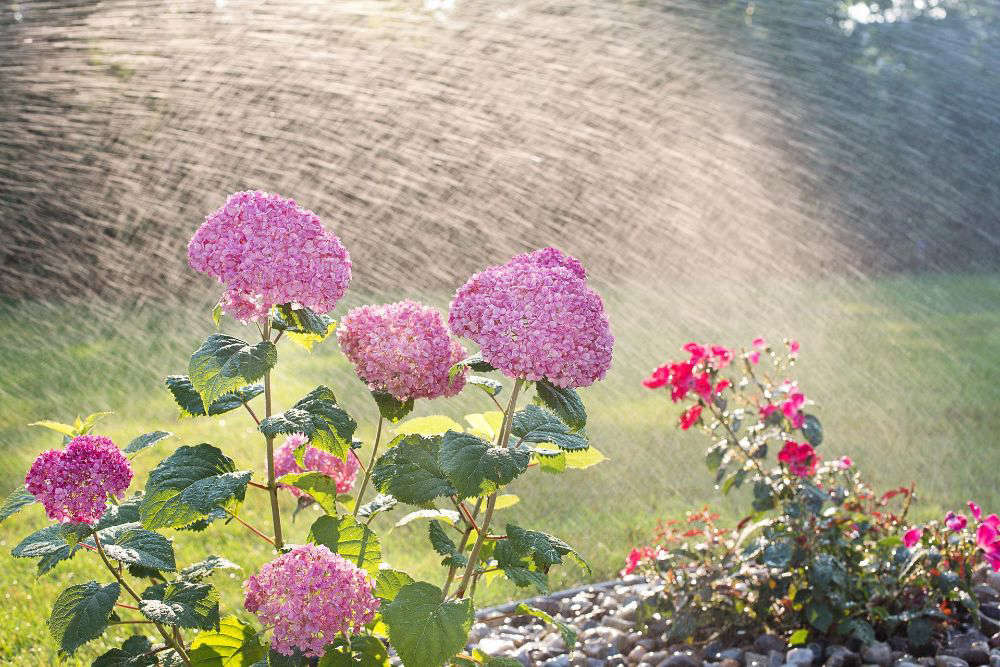 Save water or face restrictions. That's the warning from Jersey Water as the dry weather continues to grip the island.
There are currently official measures imposed in response to the record dry weather, despite the island's reservoir levels sitting way below average for this time of year.
Water levels currently stand at 71%.
Helier Smith, Chief Executive of Jersey Water, is urging islanders to be mindful of how they use their water.
"A sprinkler on your lawn can use 1,000 litres an hour, and that's the amount a family of four uses in two days."
He's asking people to consider their brown lawns and dusty cars as a 'badge of honour'.
There has been very little rainfall over recent weeks.
Last month was the driest July on record here, with 0.7mm of rain falling. Jersey's second drought in as many months was declared on 4 August.
Mr Smith says this doesn't look like it is going to improve anytime soon.
"The outlook is for a drier than normal rest of the month and also September."
The company switched on the desalination plant last week (1 August) to help with the lack of rainfall.
The plant converts sea water into fresh water and can pump 10.8 million litres into back into the Jersey's supplies.
Despite this, Mr Smith says they can't rule out a hosepipe ban at some point.
"There may be the need in the future to implement more formal restrictions on consumption of water, like a hosepipe ban, if we don't reduce demand now."
The company has released an app to help customers track their water usage and have tips and tricks on how to save water here.
The hot, dry weather is set to continue, with temperatures expected to reach 33°C on 13 August.