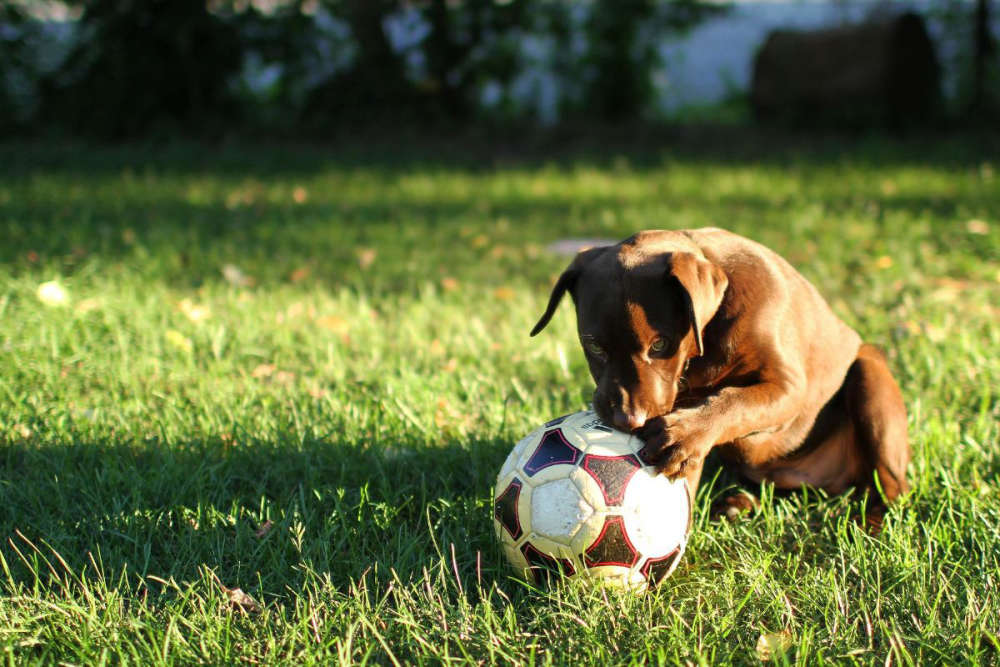 As temperatures continue to rise in Jersey, we're being reminded to protect our furry friends.
It's forecast to hit 35°C in Jersey today (13 August).
The JSPCA has been issuing safety advice on social media amid the ongoing hot and dry weather.
That includes a warning to not walk dogs during the hottest part of the day.
Michelle Parker from the JSPCA says while we may rejoice in the hot weather, our pets do not.
"They get hot very quickly, obviously they have fur coats.
You've got to think about their paws as well. Their pads are literally skin, so if you imagine walking barefoot for say an hour on this hot tarmac, that's going to blister and cause infections and soreness and just general discomfort.
You imagine walking around in the heat, it doesn't take that long for us to feel worn out - so imagine what it feels like for a furry animal.
We always encourage people to take their dogs out early morning, so before the sun starts getting at its hottest, and in the evening.
If you absolutely have to take them out when it's warm, try and find shade. If they need to go to the toilet, find a shaded area. Take them somewhere where they're protected, make sure you've got bottles of water with you to keep them cool."
Jersey Police received one call about dogs being left in a car in June, but a spokesperson says it appears it was just a call of good intent as the owner of the car was standing nearby and the dogs were not in any distress.
No other calls concerning animals in distress during the hot weather have been made to Jersey Police in July or August.
Nottinghamshire Police was forced to issue an appeal earlier this week after having to break a car window to free a Shi Tzu.
#WARNING | With temperatures in excess of 30C expected in Nottinghamshire this week, dog owners are once again being reminded not to leave their dogs in hot cars - even with the windows slightly open as was the case in this incident ⚠️

Read more here: https://t.co/G3aDqK4gSo pic.twitter.com/TLr6ksnHq6

— Notts Police (@nottspolice) August 9, 2022
Ms. Parker says they're also encouraging people to leave bowls of water in the garden to help wildlife.
"Just making sure that it's fresh and clean every day. We're all facing a lack of water at the moment, so there's nothing in our gardens for the birds and the wildlife to get to.
We also say things like, if you've got windfall fruit, leave it on the ground because somebody will come along and munch on that and have a nice treat."