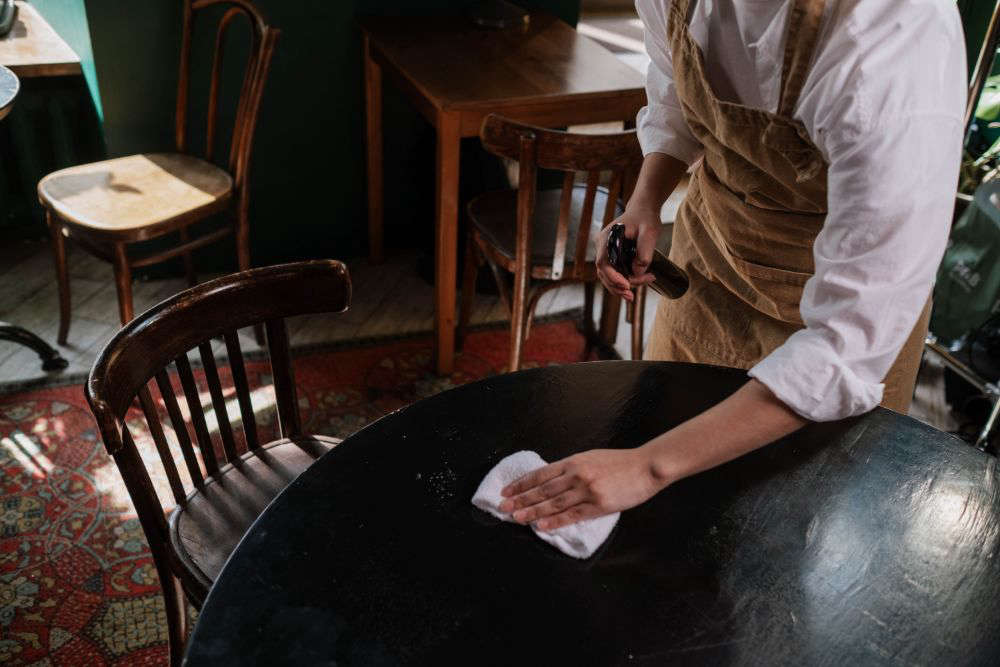 The owners of a Jersey hospitality group have called on customers to speak out if they see customers sexually harassing restaurant staff.
Dominic Jones, the CEO of JPRestaurants, says 'no one should be sexually harassed when they go out to work in hospitality', and asking staff for their phone number or making lewd comments towards them is unacceptable.
The company says it will be taking a 'zero-tolerance' approach to any customers making inappropriate advances towards its staff.
In a post on Twitter, it has called on customers to speak out if they see it happen:
Zero tolerance of sexual harassment of our team (esp. younger members) by customers.

If you're out & see it taking place in your party don't ignore it.

Our managers will get more specialist training to help protect their team. Determined to root it out. #CrimeNotCompliment

— JPRestaurants (@JPRests) November 14, 2021
The company's Operations Director, Robert Jones, tells Channel 103 the business wanted to highlight the issue following several incidents over the weekend:
"Since Brexit, we've been employing a lot more local youngsters, and the last weekend has made us realise we need to equip our teams to be able to tackle this behaviour, as it can be quite confrontational - particularly when alcohol is involved and people maybe have a bit more bravado, they can give our staff a lot of hassle.
"This isn't a recent problem, it's been going on for years, but we've decided that enough is enough."
He added that male and female staff members have reported inappropriate behaviour, usually from customers older than they are:
"We've heard from staff who have had their hands or bottoms grabbed, insisted they give out their phone numbers or even had customers waiting outside the restaurant for staff to finish their shift."
Mr. Jones says he has been speaking with the States of Jersey Police, as well as specialist charities, to try and provide training for staff across its restaurants to help them deal with inappropriate behaviour from customers.
He called on customers who may see nothing wrong with making advances towards hospitality workers to think again:
"Think twice. Would you want that to happen to you when you were younger? To your daughter? Your son?
"It may seem like a bit of harmless banter, but it's far from it. It needs to stop."