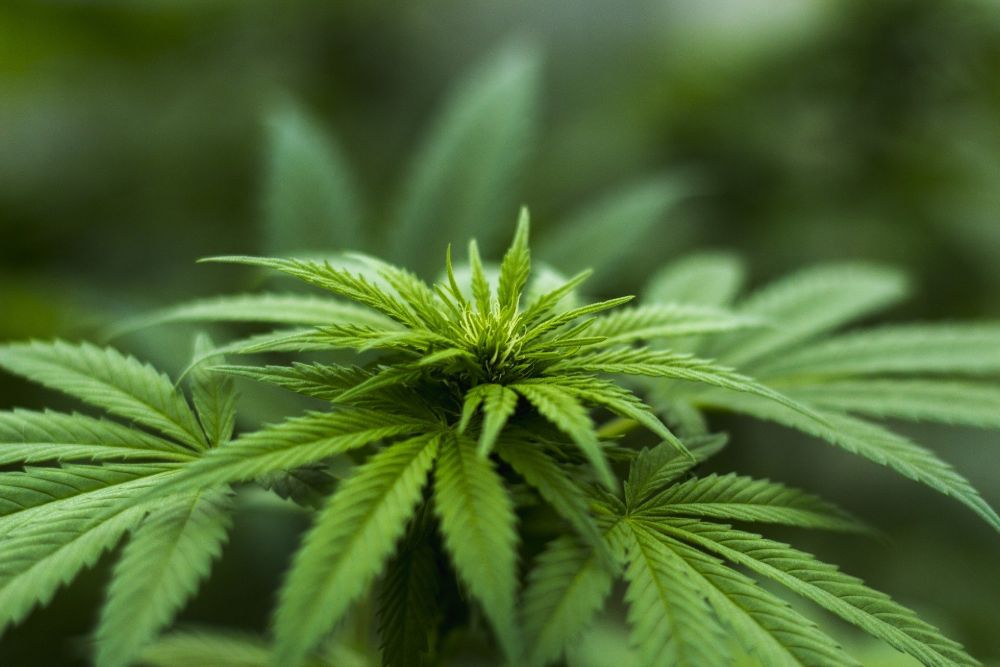 Scrutiny says it is 'extremely concerned' that there aren't enough rules in place governing Jersey's emerging cannabis industry.
The Economic and International Affairs panel has made 24 recommendations to support the sector while ensuring the island maintains its good agricultural reputation.
The panel says the current agreement between Jersey's government and the UK Home Office, which allows licences to be issued to grow cannabis here, is 'inadequate' and should be replaced by a permanent law governing cannabis production in the island.
It says there is currently no requirement for products to meet EU standards, and that sub-standard exports risk damaging Jersey's international reputation.
It wants it made clear which Minister has responsibility for the sector, and for the fees to apply for a licence to produce medicinal cannabis products to be in line with other jurisdictions, as to maximise the economic benefit for the island.
Deputy David Johnson, who chairs the panel, says the industry presents a promising economic boost for Jersey - but it's important that regulations are in place to make sure it maintains high standards:
"The cultivation of medicinal cannabis in Jersey is promising as it demonstrates the potential for a thriving new sector within our Island's economy. However, we wish to ensure that it operates within a strong regulatory framework to encourage investment and enhance Jersey's strong international reputation.
"We hope that the Council of Ministers will seriously consider our recommendations as to the implementation of robust levels of regulation and other measures designed to ensure that this emerging industry maintains the high reputational standards for which Jersey is recognised."
Senator Lyndon Farnham, the Economic Development Minister, says he welcomes the panel's constructive feedback:
"Scrutiny's concerns about regulations and Ministerial accountability will be addressed in Government's formal response to their report, but I would say that the regulatory and legislative controls already in place provide a robust foundation, are in line with international standards, and will evolve as the industry develops.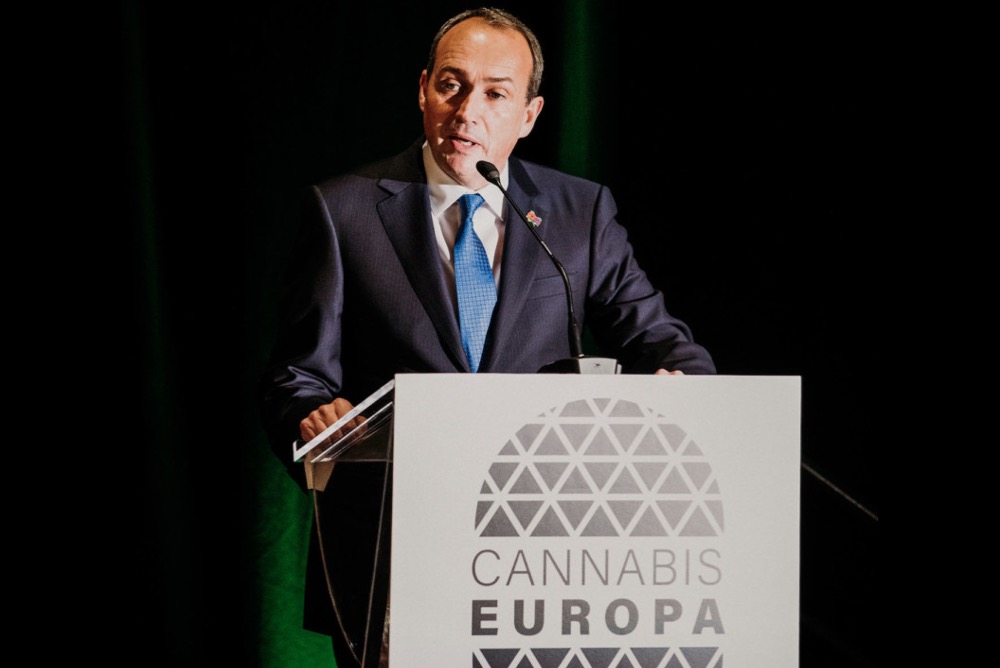 Senator Lyndon Farnham at the Cannabis Europa conference
"This is an important new sector for Jersey, and its benefits include the diversification of our agricultural sector; the development of other high-value businesses, such as the research and development of new cannabinoid medicines; and ultimately the potential for additional revenue for Jersey through taxes and licence fees.
"I would like to thank Scrutiny for the report. We will be carefully considering all of Scrutiny's findings and recommendations, and will respond formally in due course."