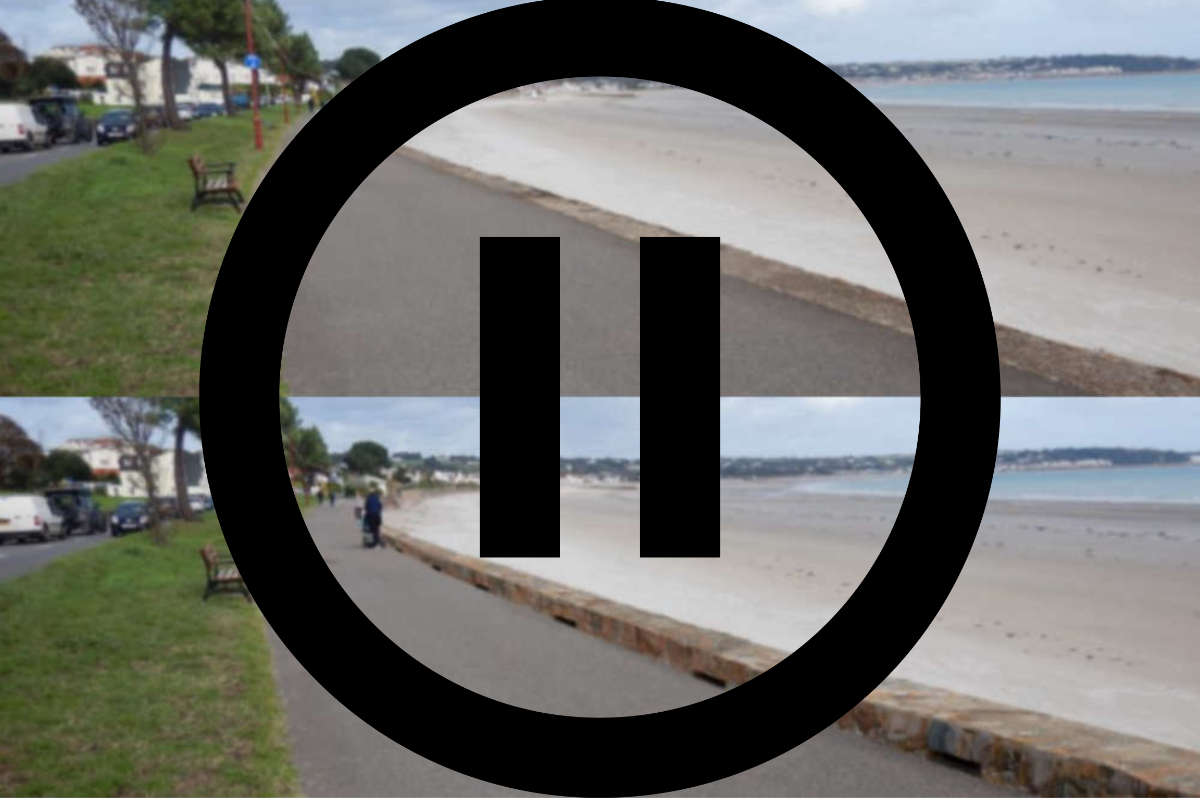 The height of the sea wall in part of St Aubin's Bay was due to raised by 30cm, but the idea is being reviewed.
It appears that public opposition has forced the government to rethink the plans.
The £90,000 work - which would have taken 10 weeks - was due to start during the October half-term holiday.
It had been announced a week earlier that the a 200 metre stretch near La Haule slip would be made higher to prevent people and cyclists from falling off the promenade and onto the beach below.
But it turns out many islanders want a more 'substantial barrier'.
Assistant Infrastructure Minister, Deputy Steve Ahier says that was originally the plan.
"The department initially wanted to put railings up after a nasty-sounding accident, however our application to do that was refused by the Planning Committee and we were left with the compromise of the granite wall."
The Infrastructure Department will now go back to the Planning Committee with another design.
"While the wall would have improved safety, we have listened to the views of Islanders who have contacted us and posted on social media in support of a more substantial barrier between the pedestrian-cycling area and the drop to the beach below. Therefore, we intend to put in a new planning application as soon as possible."