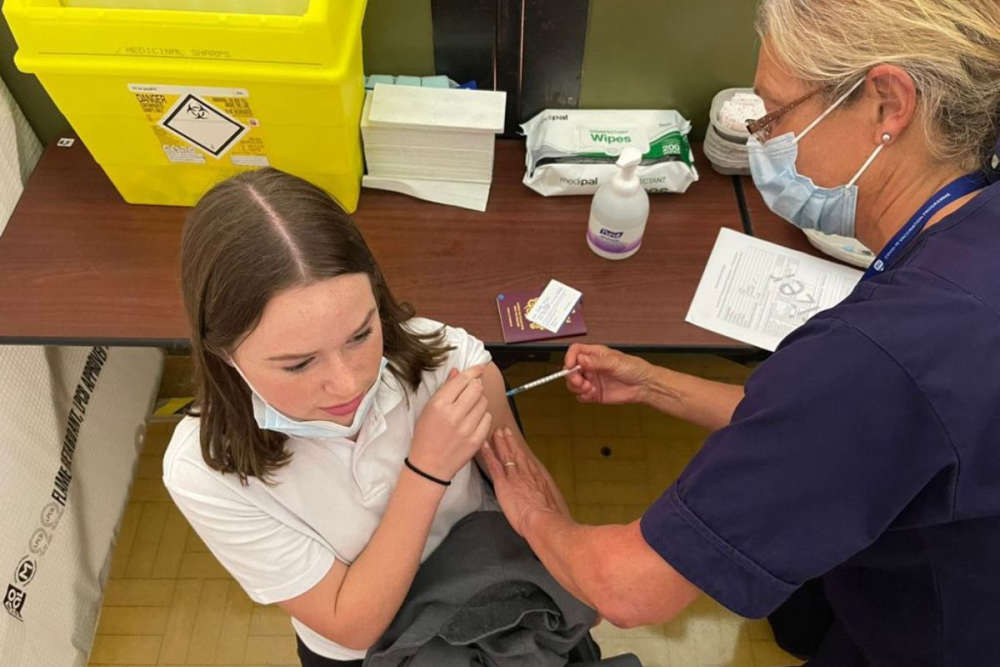 Appointments have only been available at Fort Regent until now.
The programme to offer Covid-19 vaccines in secondary schools starts today (29 November).
Nurses will go to one school a day until students break up for the Christmas holidays.
Consent forms need to be returned, in order for a student to get their jab.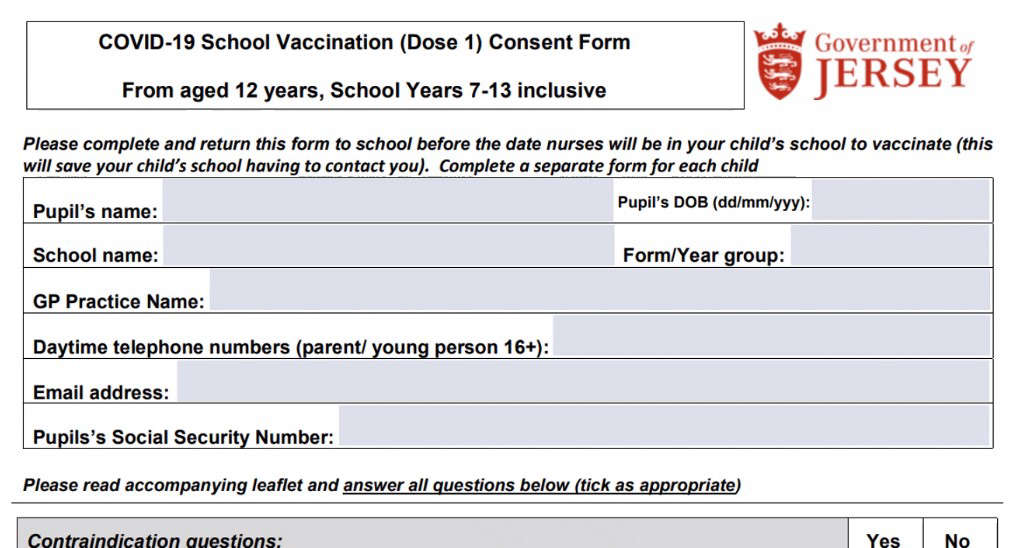 It's aimed at boosting take-up, with just 31% of 12 to 15-year-olds, and 53% of 16 and 17-year-olds, getting their first dose thus far.
16 and 17-year-olds became eligible for the vaccine from early August, with the offer open to 12 to 15-year-olds since late September.
Appointments have only been offered at Fort Regent for these age groups until now.
Becky Sherrington, the head of Jersey's Covid-19 vaccine programme, says the offer in schools will be exactly the same as other vaccine programmes.
"Schools are really well-versed in receiving vaccination and vaccination teams coming in to do that, so for example flu, HPV etc, it's exactly the same.
"The team are really experienced nurses, they're running it in exactly the same way to make sure that as little disruption occurs and also children feel really safe."
Coronavirus case numbers in schools have been increasing rapidly in recent weeks.
The latest data shows that 321 cases were found on the week starting 15 November.
"We know that having a vaccination significantly reduces your risk of contracting Covid. If you contract Covid, you are much more likely to miss periods of school off, which is disruptive and that can have long-term effects on your life, having so much time off school.
"The likelihood of being in hospital or severely ill with Covid is low in this younger age group, however, we don't know what the long-term effects are of Covid, so it's really important to get your vaccine so you reduce your impact on the school, but also the long-term effects of Covid." - Becky Sherrington.
The NASUWT teaching union has called on the government to reintroduce mandatory masks in schools and to reintroduce the requirement for all direct contacts in education settings to get PCR tested.
The Children and Education Minister has yet to publicly respond.