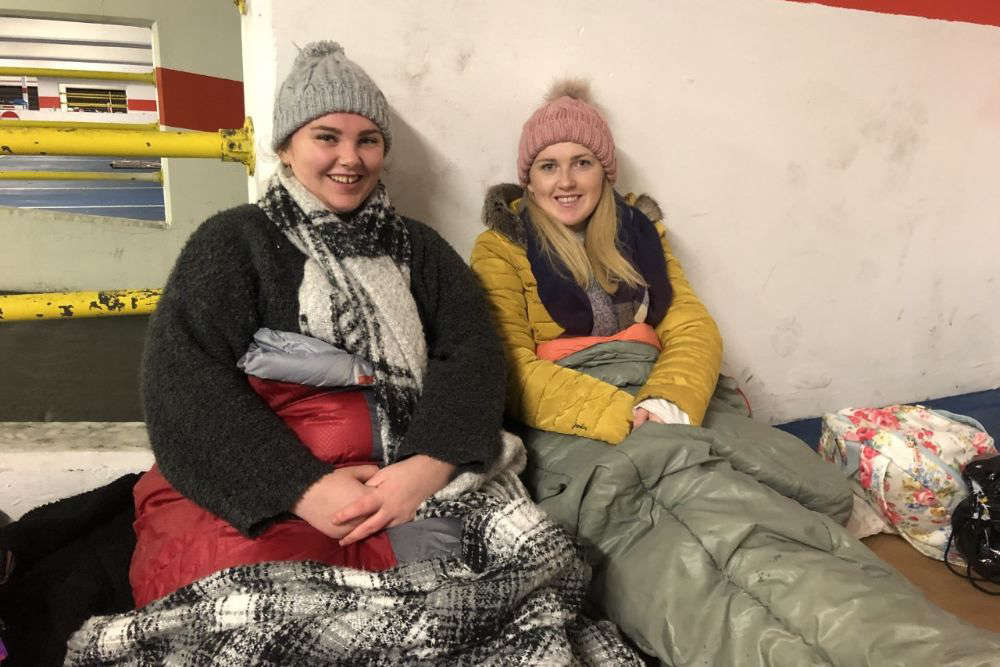 Participants from the 2019 event. Credit: Sanctuary Trust
A group of islanders are sleeping in a Jersey car park to raise awareness of homelessness.
The Sleep Out for Sanctuary Trust returns for 2021 tonight (20 November) after it was cancelled last year because of the pandemic.
It will see a group of islanders spend the night in Pier Road car park, experiencing what it feels to sleep out for a night without home comforts.
The challenge raised money for the Sanctuary Trust, which has had a 'disappointing' year for fundraising.
Sarah Tumelty, General Manager for the Sanctuary Trust told Channel 103 how the pandemic has significantly affected donations.
"We haven't been able to run with our usual fundraising events due to Covid. We missed our two biggest fundraising events last year. So this year, we are hoping we will get a really big turn out and support from the community, so we can make up for what we've missed out on."
Sarah also emphasised that homelessness can affect anyone.
"I don't think it discriminates, we have people from all different backgrounds and ages ask for help. At the moment though, over half of our rooms are occupied by men under 30-years-old. Many factors could explain this, but the cost of living definitely plays it's part."
She went on to explain that homelessness has become an increasing issue since the start of the pandemic.
"We've certainly seen an increase in demand for our services. It's really hard to say what the specific reason for the increase is, but Covid definitely comes into factor.
People have lost their jobs, relationships have been affected, mental health has deteriorated and as a result we have had stages where we have been busier than ever and have sadly had to turn people away."
Money raised from the Sleep Out will help fund the projects and services required by the charity to ultimately help ease homelessness in the Island.