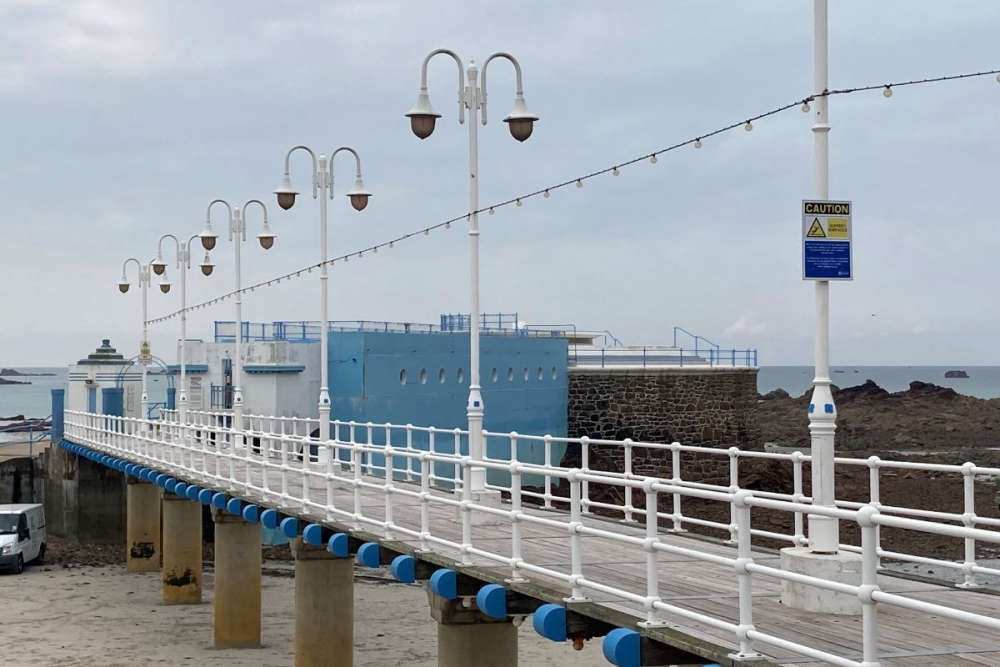 The States has stepped in to make sure the Lido at Havre des Pas is kept up to standard.
That will include fixing the leaking roof, sorting out the boardwalk and railings, and making sure the toilets are available all-year round for swimmers to use.
Politicians have also voted to set up a steering group to resolve any future issues, and to start negotiations with the current operator for a new nine-year lease.
St Helier Constable Simon Crowcroft, who put the proposition forward, says this is an amazing facility that Jersey is very lucky to have.
"I would hope that this important venue for the island has a bright future in the hands of the government, working in association with the parish and indeed with the community."
The venue can host up to 1000 people and holds several types of events including weddings, private parties, and kids parties.
It is surrounded by the sea twice a day and battered by severe storms throughout the winter months.
Infrastructure Minister Deputy Kevin Lewis says it will be for the next Minister to work with the Constable and the steering group to ensure funding is secured to develop and maintain the facility for future generations.
"Whilst some will accuse my department of neglecting this facility, I am more than satisfied that we are maintaining this facility to the best of our ability using the budget allocated within the current Government Plan."