Pupils at Plat Douet School have paid tribute to their 'wonderful' teacher, Jo Brinkworth, who died last week.
She had just celebrated her 52nd birthday prior to her unexpectedly passing away.
Children and staff at the school are remembering Mrs Brinkworth this week, by wearing red clothes to remember the "kind and helpful" teacher.
They decided to wear red to match her red hair.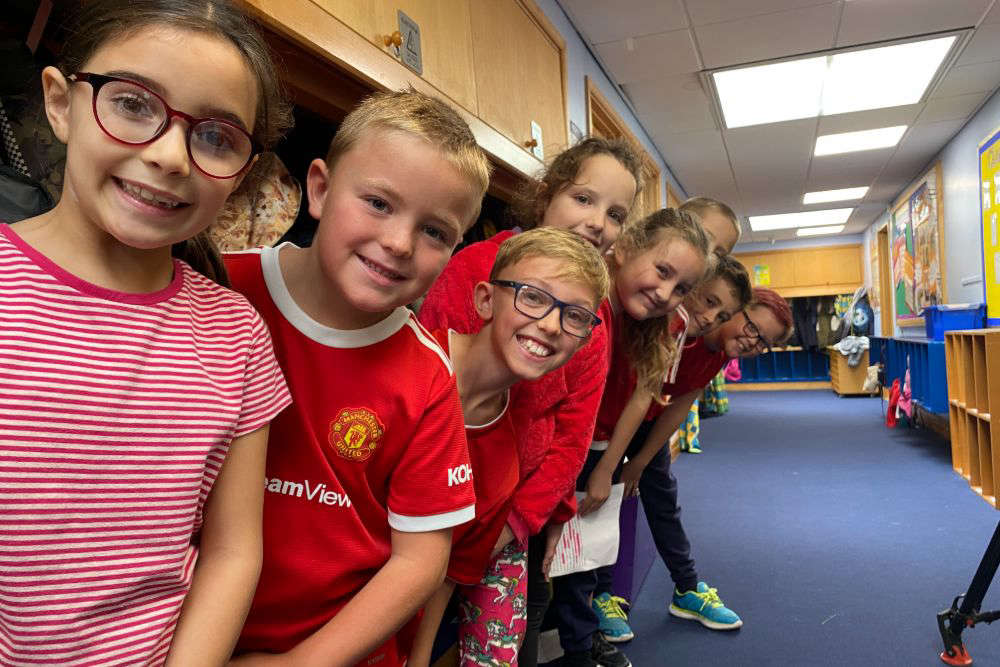 Pupils are wearing red to remember their 'much loved' teacher Mrs Brinkworth
Jo was known around the school as a vibrant character, with both staff and students looking forward to what colour she was going to dye her hair next.
Headteacher of Plat Douet, Phil Walker, told Channel 103 that the popular teacher will be "fondly remembered":
"She was bubbly, she was fun. Extremely hard working and committed. There's not enough words to talk about Jo."
Her students have also shared their favourite memories of their teacher:
"I like Mrs Brinkworth because she helped me with my spelling and reading." -Oliver
"She took the time to learn all of our names." -Holly
"I really love Mrs Brinkworth because she was always there for me and I am really going to miss her." -Leo
"I liked the way she got to know us all individually. She was really excited for my younger sister to start Plat Douet. It makes me sad that [my sister] won't get to have the memories that I have with Mrs Brinkworth because she was a very special teacher." -Harrison