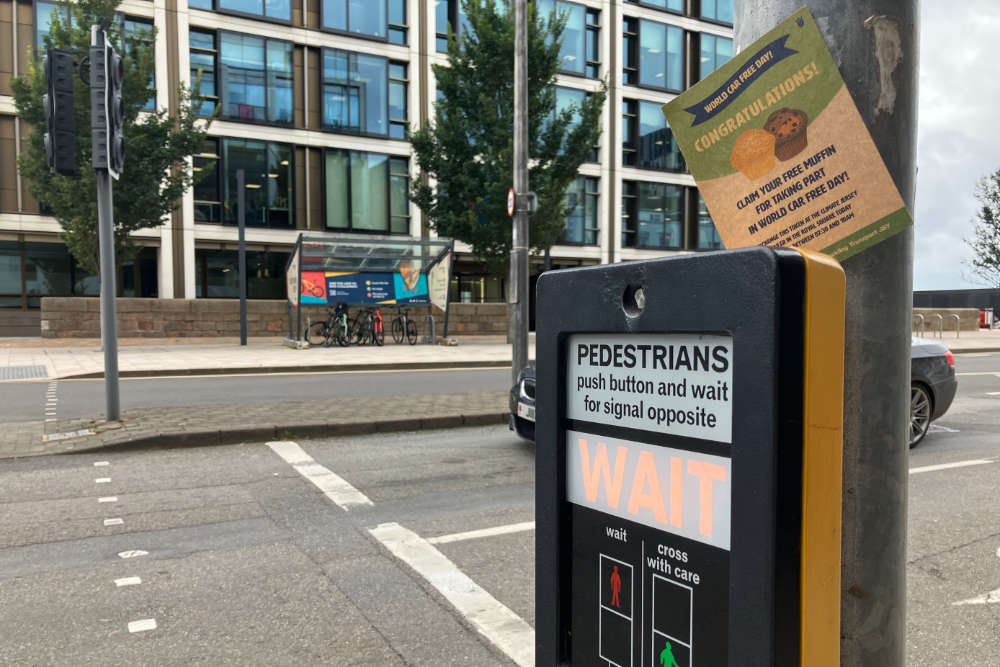 100 free muffins are being given out in Jersey's Royal Square to people commuting on two feet or two wheels.
Islanders can pick up a token for a free muffin on their walk or cycle to work today (22 September).
The government s Cilmate Jersey team has hidden a hundred vouchers along popular cycle and walking routes near town.
The treasure-hunt has been organised for World Car Free, to offer an incentive to people to ditch their motor and find another way of getting to work.
Ell Hopton, Active Travel Engagement Officer, says there are so many benefits, including improved health and wellbeing, cleaner air, and less congestion on the roads.
"We know that many people in Jersey do not have access to a bike, so this event aims to include those that travel by other means including walking and taking the bus."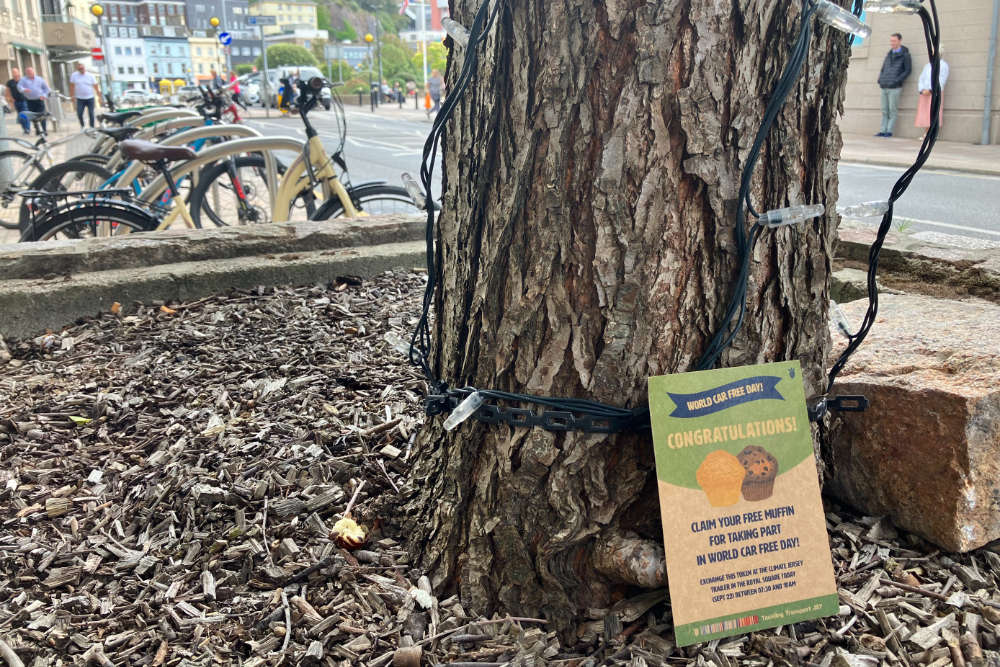 Islanders can replenish the burnt calories from that extra exercise by picking up their sweet treats at the Royal Square from 7:30am until 10am.
Three of the tokens are an £80 voucher for Acorn. These specific tokens can be used to buy a repurposed bike at the charity shop in Trinity.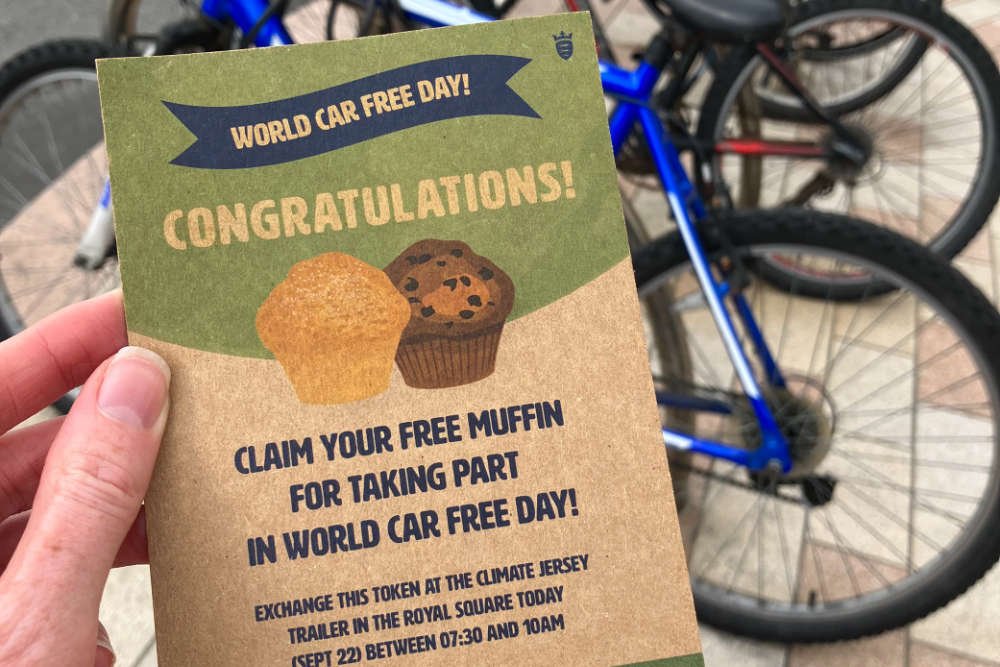 All of this muffin and money business is part of the government's plans to reach carbon net zero.
"17% of Jersey's carbon emissions come from travel in petrol and diesel cars, and 40% of Islanders travel to work alone in the car.
To reach our aim of net zero by 2050, we need many more Islanders to switch to an alternative mode of travel."
Islanders taking part in September's Love To Ride will also be able to get their World Car Free Day badge by participating.