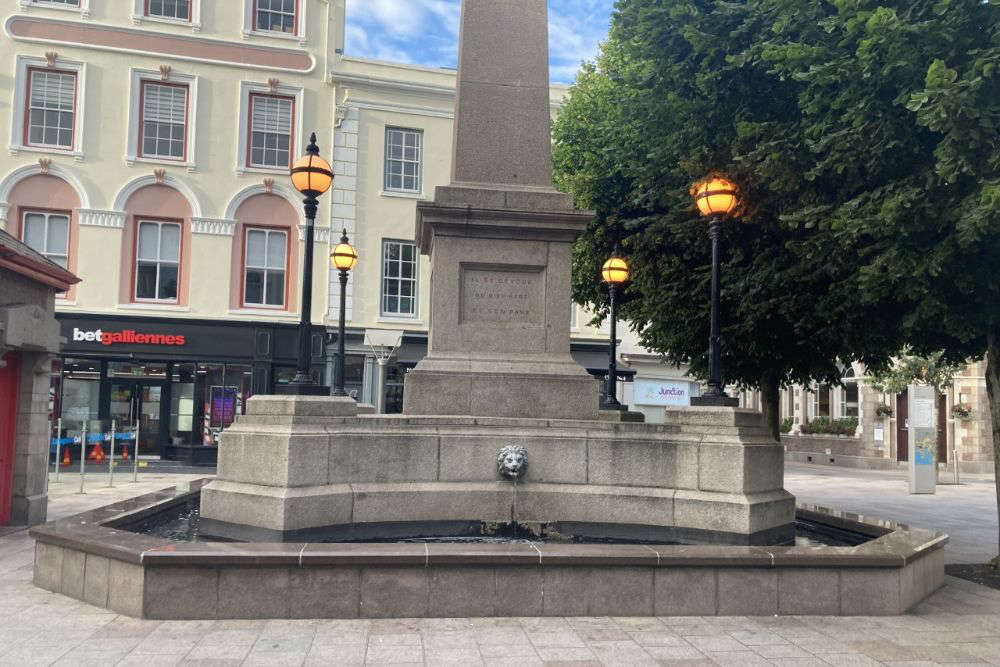 Police are looking for two men who allegedly tried to push a teenager into a fountain before then punching him in the face.
It happened on Broad Street sometime between 1:20am and 1:50am on Saturday 3 July.
Police have no description of the men.
The boy, thought to be 17 years old, didn't need medical treatment.
Another boy and two girls of a similar age were standing by the fountain at the time.
Anyone with information on what happened is asked to call police on 612612 or Crimestoppers anonymously on 0800 555 111.