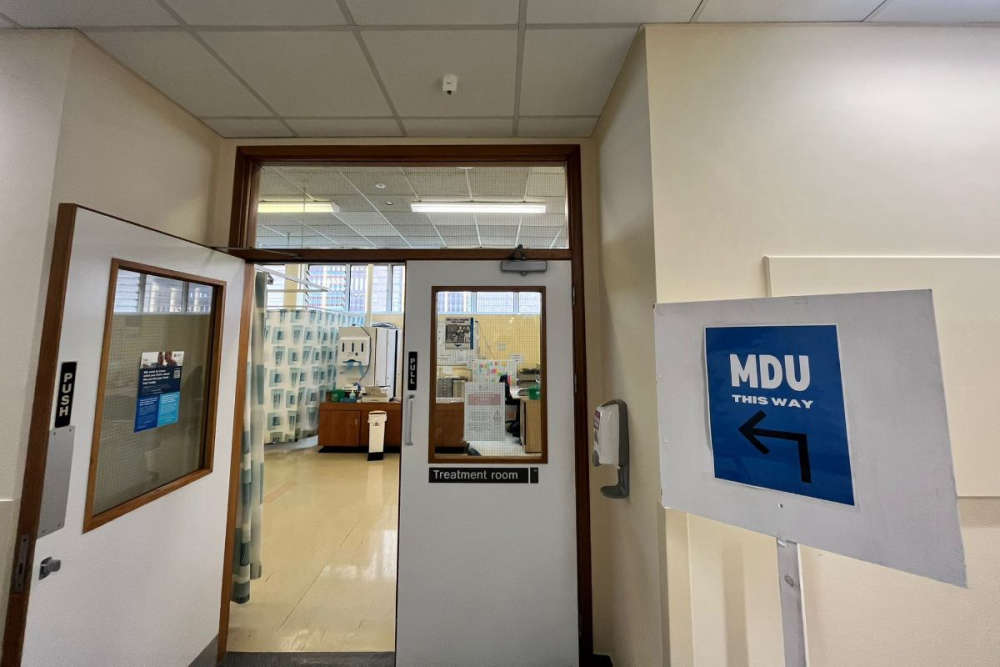 A new, temporary Medical Care Unit has opened on the ground floor of Jersey's General Hospital.
The government says the space occupied by the unit on Corbière Ward had to be changed back to inpatient beds, because of the large number of patients who were medically fit to be discharged but weren't able to go anywhere outside the hospital for ongoing care.
The unit is now in the physio department on the Gwyneth Huelin Wing.
A spokesperson says work on a long-term location is ongoing and should be completed by early autumn.
"Health and Community Services thank all our MDU patients and staff for their support over the past few weeks and warmly welcome them to the MDU's new temporary base.
The facility is open to MDU patients from today. The contact number remains the same: 442281.
Any patients with queries can contact the MDU directly or via the HCS Switchboard at any time: (01534) 442000."