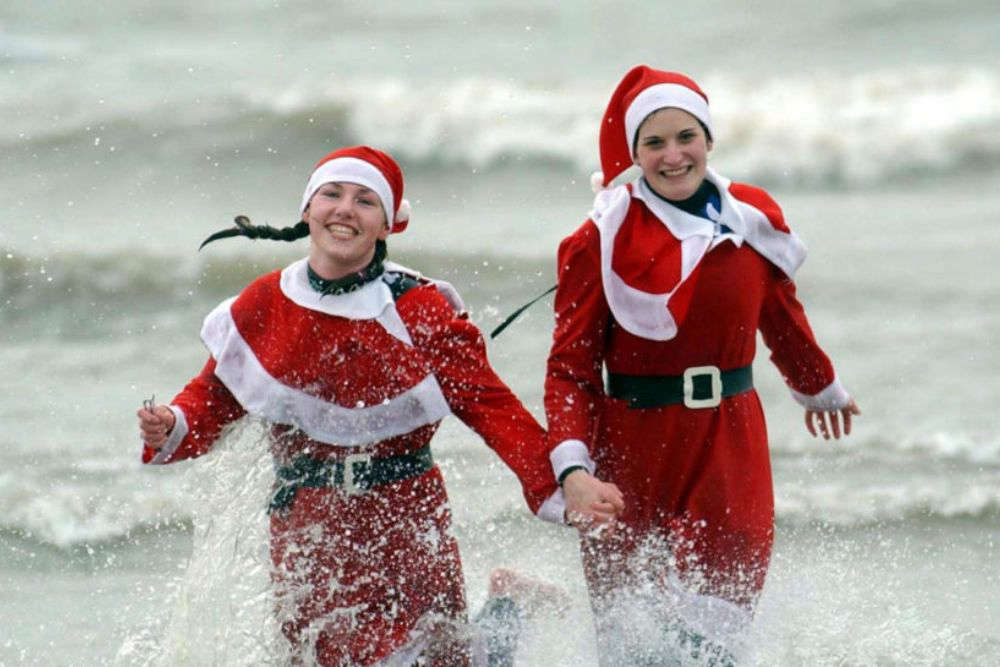 Credit: Jersey Hospice Care
A new winter fundraiser for Jersey Hospice Care and The National Trust has been launched, asking islanders to brave a dip at 12 bays across the island in December.
Twelve beaches have been renamed with a festive-twist for the fundraiser.
'Port let it snow' and 'Jingle all the Quaisne' are among locations set to see islanders brave the winter waters.
The fundraiser comes after the success of the annual '30 Bays in 30 Days' sea swimming event, which raised over £36,000 for Jersey Hospice Care and The National Trust this summer.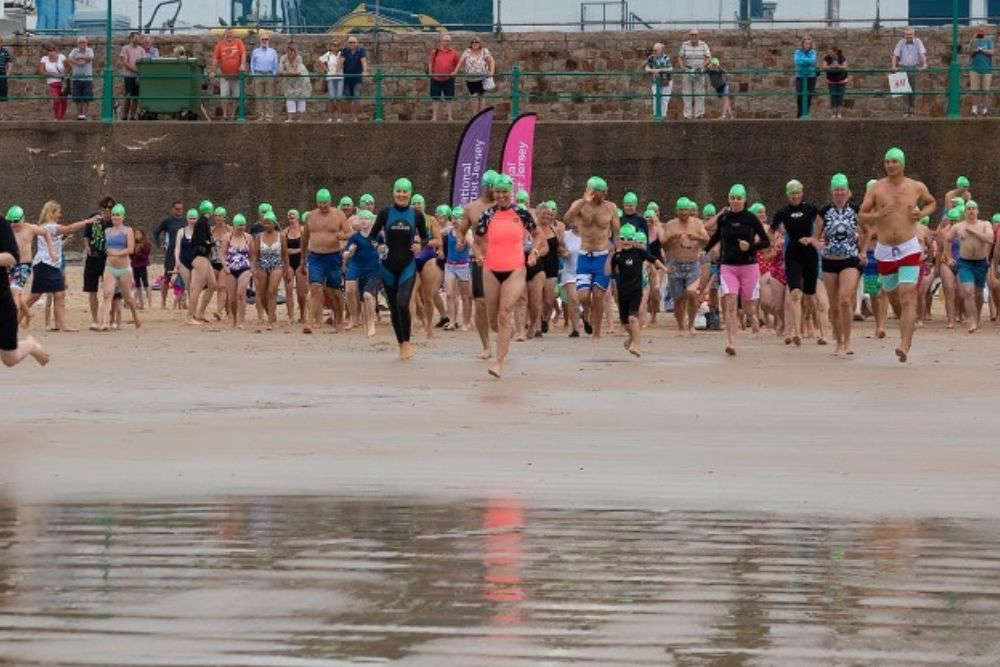 Swimmers taking part in the 2021 30 Bays in 30 Days challenge
The 12 Bays of Christmas hopes to draw the hundreds of islanders who brave the cold winter waters, to take on a new festival-fuelled challenge.
Santa hats will be given to the first 100 participants, to help keep them warm!
All swimmers will be given tips and information on how to safety swim in the colder water ahead of the challenge.
You can register for the challenge here.
The festive bays in the challenge are:
Rocking around "Rozel Bay"
Robin Bay
Bauble Bay (Bouley)
"Le Sai" in a manger
Santa Ouen (St Ouen) – Le Braye Only
Port let it snow (Portlet Bay)
Once in " Royal bay of Grouville"
"Anneport" and stilton
Deck "La Haule"
Snow port (Beauport)
Jingle all the "Quaisne"
Jingle bell – croute ( Bel Croute)