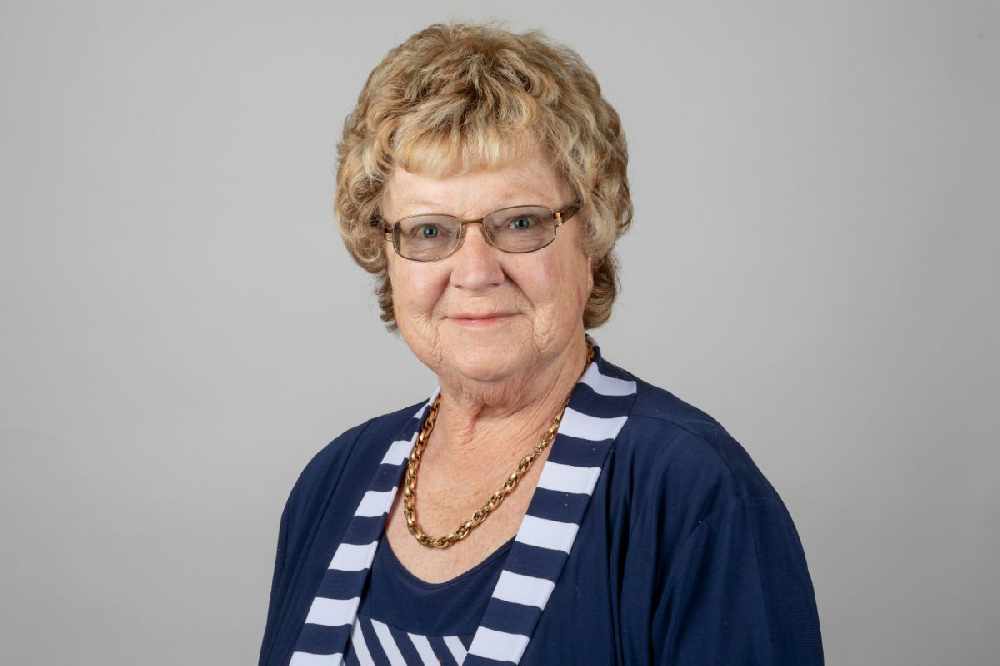 Tributes are being paid to former Senator Sarah Ferguson, who has died at the age of 80.
Sarah Ferguson was part of island politics for the past two decades.
She was first elected Deputy in St Brelade in 2002 and won an island-wide mandate in 2008.
She lost her seat in 2014, but returned to the senatorial benches in a by-election two years later. She retired from politics earlier this year.
With a background in finance and engineering, Sarah Ferguson held many roles in and outside the States Assembly,.
Most notably, she was Chairman of the Public Accounts Committee - with a keen eye for scrutinising government finances.
She was also involved with local charities including Age Concern and the Jersey Lifeboat Association.
The Bailiff, Sir Tim Le Cocq says he was saddned to hear of her passing:
"My thoughts are with her family at this difficult time.
Her inquisitive nature, humour, experience, and clear views forthrightly expressed were well respected throughout the time she served within the States Assembly.
She was a great champion for Jersey's older generation and regularly represented their interests in the Assembly and in our wider community.
May her work and commitment to the States Assembly last as an example to us all."
Chief Minister Kristina Moore says she was ahead of her time.
Very sad to learn that former Senator Sarah Ferguson has died. She was ahead of her time & is greatly missed by those of us who worked with her in the @StatesAssembly may she test in peace 🙏

— Kristina Moore (@Moore4Jersey) September 14, 2022
The Education Minster Inna Gardiner says she will be 'sadly missed as a friend, mentor and role model' has praised her 'dedication to the public and truth.'
St Brelade Constable Mike Jackson says she will be sadly missed in her home parish.
While the Jersey Air Display organisers have paid tribute too;
Very sad to hear of the passing of Sarah Ferguson who was without doubt one of the most principled people I've met.
She always spoke fearlessly especially as a spokesmen in defending the elderly & her attendance in the States despite being unwell was an example to all.
RIP Sarah

— LINDSAY ASH (@Getonthelash2) September 14, 2022
We're so sad to hear that former Senator Sarah Ferguson has passed away. She worked tirelessly for the Island & was always prepared to stand her ground & fight for what she believed was right. Our thoughts are with her loved ones. pic.twitter.com/XQxkUTY8eF

— Jersey Women For Politics (@JerseyWiP) September 14, 2022