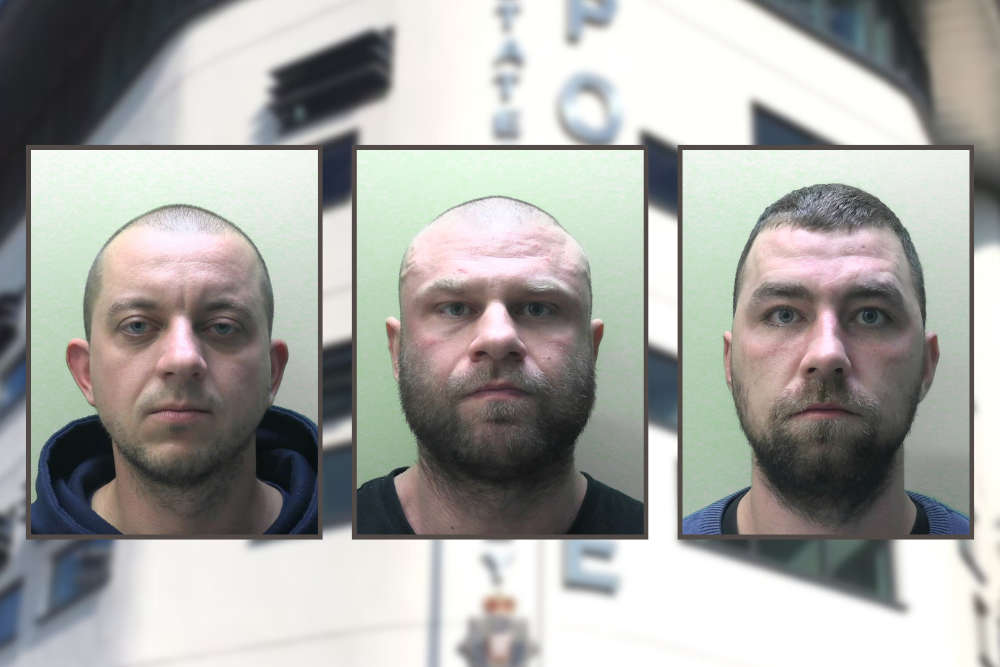 L-R: Ciejka, Cholewinski and Wierzbicki.
Three men are starting seven and a half year jail terms for their part in dealing drugs in Jersey.
32-year-old Maciej Cholewinski, and Patryk Ciejka and Mateusz Wierzbicki, who are both 30, were arrested by the Drugs Squad in December 2022 following a police surveillance operation.
The investigation - codenamed Operation Wolf - uncovered a seven month organised drugs enterprise.
Officers seized cocaine (Class A), amphetamine (Class B) and chloromethcathinone (Class B) with a combined street value of up to £75,000.
The trio admitted conspiracy to supply a controlled drug (Class A).
Detective Sergeant Jim McGranahan says it's always rewarding to see a successful drugs conviction:
"Knowing that we've taken harmful substances off our streets and potentially saved lives is a powerful motivator to keep doing what we do. We work hard to keep our streets free from drugs, and we'll do our utmost to ensure those who deal in illegal drugs are put before the courts."