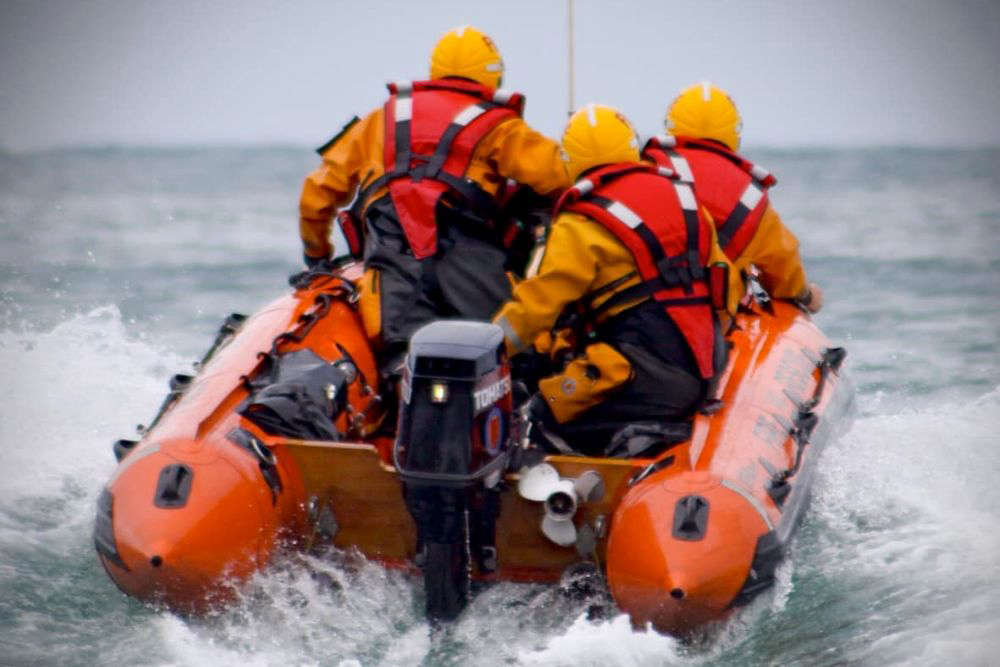 Two people have been rescued from rocks after being cut off by the rising tide.
Jersey Fire and Rescue's inshore boat was launched in St Clement just before 6pm yesterday evening (2 May)
It picked up the pair who were stranded around 600 metres from shore.
They were taken to hospital, uninjured but suffering from cold exposure.
"On this occasion the pair were extremely lucky and fortunate that they had a mobile phone to call for help and had informed someone of their planned activity.
When venturing to tidal beach areas, check the weather and tide times before you go, take a mobile phone and inform someone where you are going and what time you will be back. If it is later in the day and visibility is reduced, a torch and reflective clothing are recommended." - Crew Commander Keating.