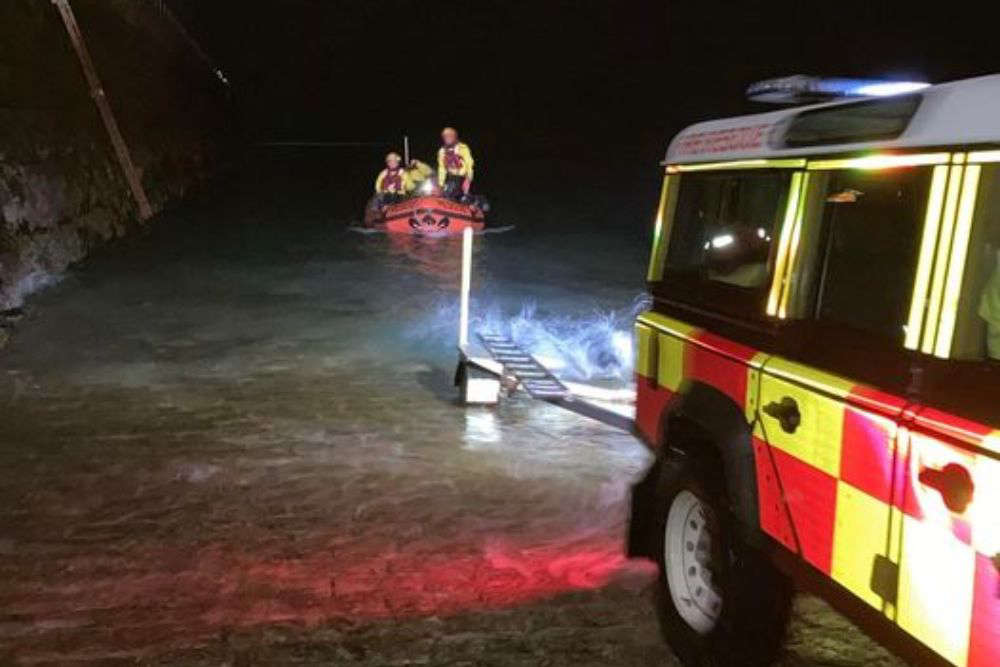 Credit: JFRS
Two people have been rescued from a sinking boat north east of Jersey.
A full air and sea search was launched on Tuesday evening (16 November) for the vessel that was taking on water between St Catherine and the Ecrehous reef.
The 999 call was made just before 6pm, but the boat could not give an accurate position.
With the stricken boat only having one flare left after firing all its others, the RNLI launched a flare to wait for a response - but none came, and the casualties were longer contactable on their mobile phone.
The Channel Islands Air Search plane located the vessel three miles north of the Ecrehous.
The St Catherine and JLA lifeboats completed the rescue efforts with the RNLI crew bringing the casualties back to shore.
They were met by waiting paramedics.
The Fire Service inshore rescue boat had also been deployed by Jersey Coastguard.