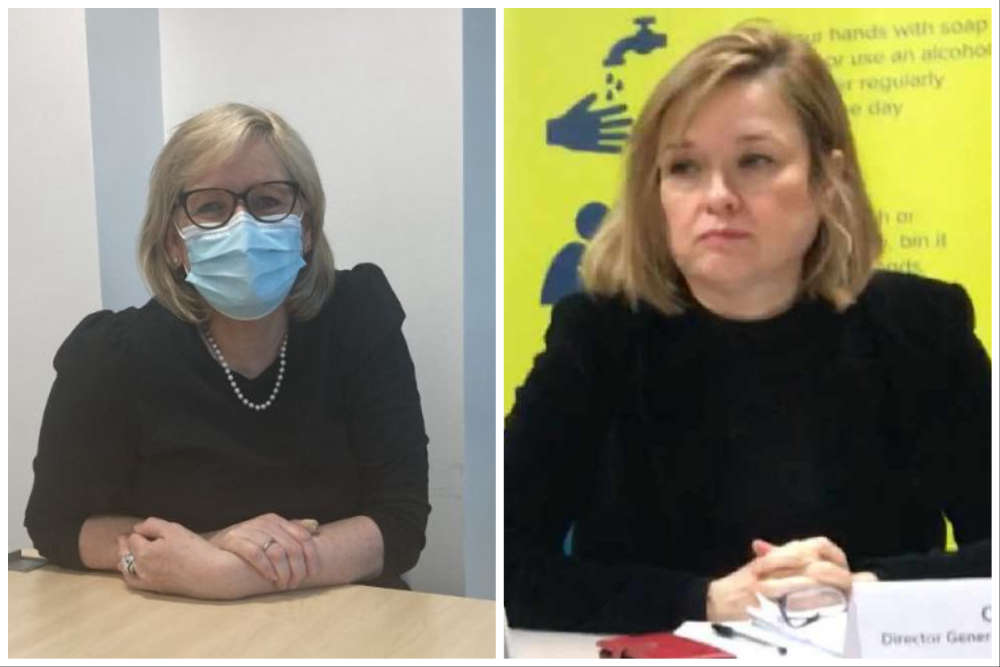 Rose Naylor (L) and Caroline Landon (R)
Both the island's Chief Officer for HCS and the Chief Nurse have resigned from their roles.
Chief Executive Caroline Landon joined the Health department at the start of 2019 and was key to guiding the health service through the COVID-19 pandemic and the challenges that came from that.
Rose Naylor, who is Chief Nurse, has been working in health for more than three decades and the past 18 years in Jersey.
The government has not given a reason for their departures, but a statement says the Health Minister Deputy Karen Wilson is 'respecting each individual decision' and has 'expressed her thanks' to them both for their many years of service.
The head of the Public Sector, Suzanne Wylie says that there will be service continuity.
"It will now be the focus of the Executive Team supported by the turnaround team who are working alongside officers to continue to change the service for the better and deliver the recommendations of the Hugo Mascie-Taylor report."
Caroline Landon and Rose Naylor will step down on 31 March.
The government says there will be no further comment until interim arrangements are made.