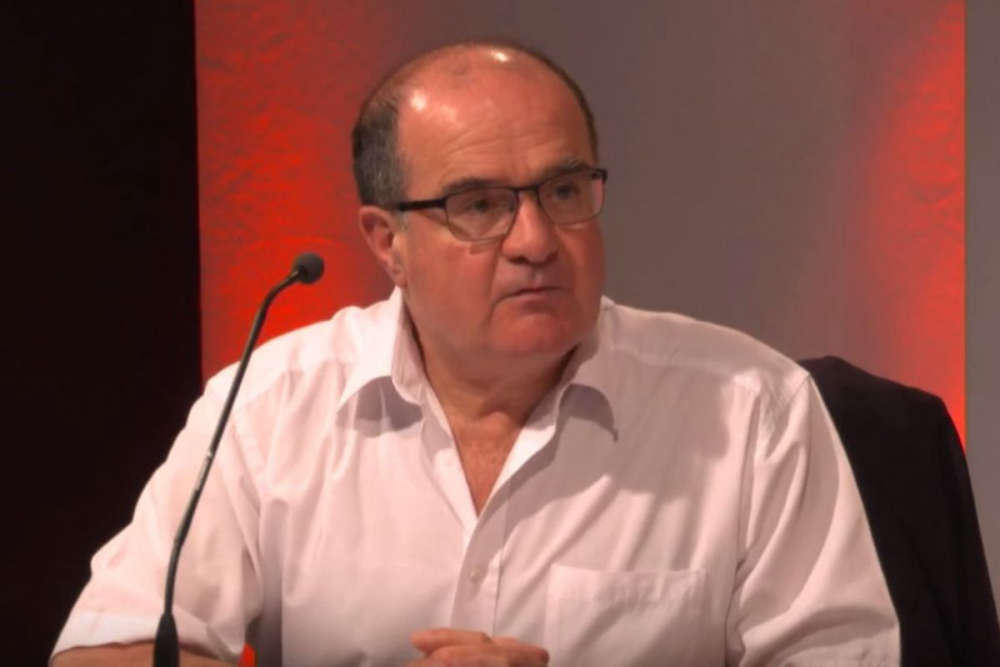 The Deputy Medical Officer of Health says it's important not to give misinformation undue attention after anti-vaccine signs were placed on Wellington Hill around school home time.
It's ahead of coronavirus vaccine appointments opening for 12 to 15-year-olds in Jersey on Monday 27 September.
Appointments will be available for this age group on weekday evenings after school and on weekends.
The government announced last week that it would offer the vaccine to these teenagers after the UK's four Chief Medical Officers said it would reduce disruption to their education and protect their mental health.
A person was near Beaulieu School yesterday with signs warning children about vaccines.
Dr. Ivan Muscat says the signs shouldn't be given credence, because it will invariably affect decision-making and harm the health of islanders.
"There is no doubt that vaccination has turned the whole complexion and the whole climate of Covid around and we've seen this not just in Jersey and the UK, but worldwide.
"With something so powerfully beneficial to the population, we should pursue it and use it to the hilt."
Jersey Police say community officers are working with schools to offer support and advice about any protesting - which are lawful providing there are no threats, obstruction, or intimidation.
Extra police patrols were carried out at Jersey's pop-up vaccine clinics last month after protesters verbally harassed staff and young people getting their first jab at Springfield Stadium.
The government also said in June that it does not endorse any messages or 'condone the spreading of misinformation' after anti-vax leaflets were handed to parents outside some Jersey schools.
"The more fuel we give it, the more kudos and more attention it receives, and actually this is a really small amount of people who have such views.
"It's about making sure that the vaccination centre is safe and child-friendly and our vaccination centre is really child-friendly.
"We've been working hard to make sure children here are given privacy and dignity, so we will continue with that." - Becky Sherrington, Head of the Covid-19 Vaccine Programme.
A specialist area will be set up at Fort Regent, with staff who have experience in vaccinating young people.
Letters will be sent out to parents over the next couple of days to provide more information.
Some 12 to 15-year-olds with underlying health conditions have been given the Pfizer vaccine within the last couple of weeks.
The Covid-19 vaccine booster campaign started this week with islanders aged 80 and over, care home residents, and all health workers.
Islanders aged 70 and above will be eligible for a booster from next week.
85% of Jersey adults have now been fully vaccinatede.
A Facebook Live event will be held next week about the booster campaign and the flu programme.
"I hope that as many people as possible are able to tune in to listen and use the opportunity to clarify any concerns that they may have.
"Again, I thank Islanders for their continued support as this week we have seen many eligible Islanders coming into the Centre for their booster vaccination which has been great to see. Let's keep up this fantastic effort to get vaccinated as we enter the Autumn and Winter seasons." - Becky Sherrington.