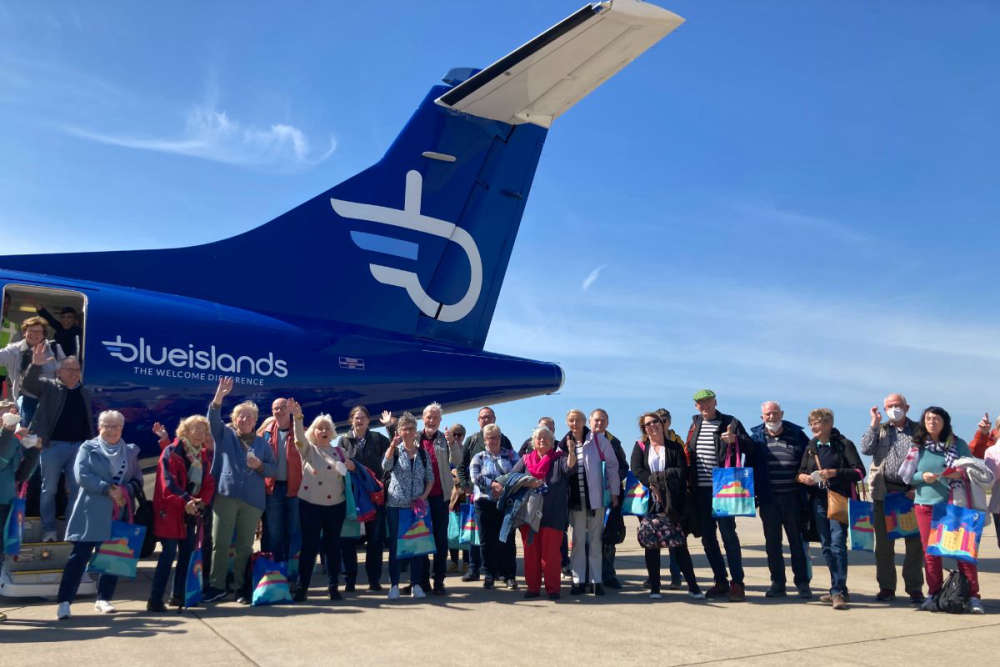 Passengers arriving into Jersey from Bremen over the Easter weekend.
Blue Islands has been chosen as a partner airline to fly people to Jersey and Guernsey from the Netherlands, Germany, and Switzerland.
The company says the European charter programme will see as many as 44,000 visitor nights and a £6million boost to the visitor economy.
"We are delighted to once again be working closely with our tour operator partners, promoting Guernsey and Jersey to inbound guests.
We look forward to welcoming everyone on board as they re-discover our beautiful islands this summer." - Rob Veron, Blue Islands CEO.
The first flights arrived from Bremen and Stuttgart over the weekend. 20 German airports are involved in the programme until 23 October.
There will be incoming flights from Zurich, Rotterdam, and Groningen from May.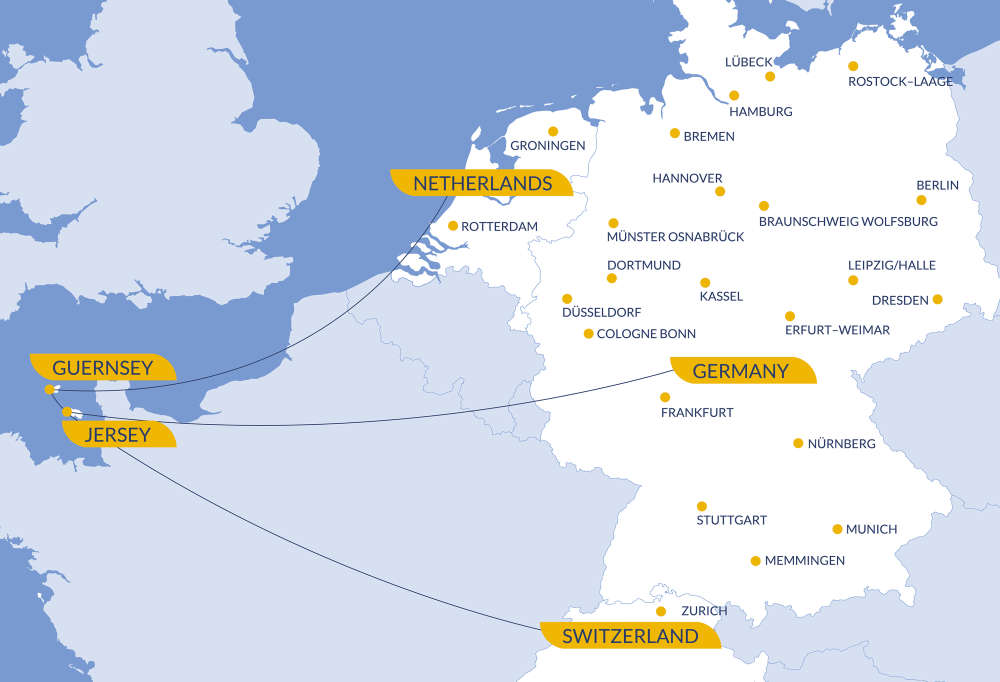 "Germany, The Netherlands, and Switzerland are promising markets for Jersey and the Blue Islands charter programme strengthens the island's accessibility to European visitors.
We look forward to welcoming repeat and new visitors alike to our scenic shores to experience what makes Jersey the ultimate island break." - Meryl Laisney, Head of Marketing and Product at Visit Jersey.