Italian driver Nicolo Adrizzone has won the Jersey eRally for the second successive year.
He pipped Frenchman Jonathan Schaeffer by just 0.7 seconds.
The eRally debuted last year because the Jersey Rally was cancelled.
It took place again following its success.
"I was very keen to win this rally again after my win last year and I thank the organisers for bringing it back again this year.
"In the first few stages, I managed to keep a good pace which gave me the opportunity to stay at the top of the standings with three seconds on Jonathan [Schaeffer]. In Stage 10, however, two serious mistakes cost me the top of the standings and I was very nervous because the fight with Schaeffer was very intense. In the last two stages, I had to try everything - pushing harder and risking everything. It was just 0.2seconds going into the last stage!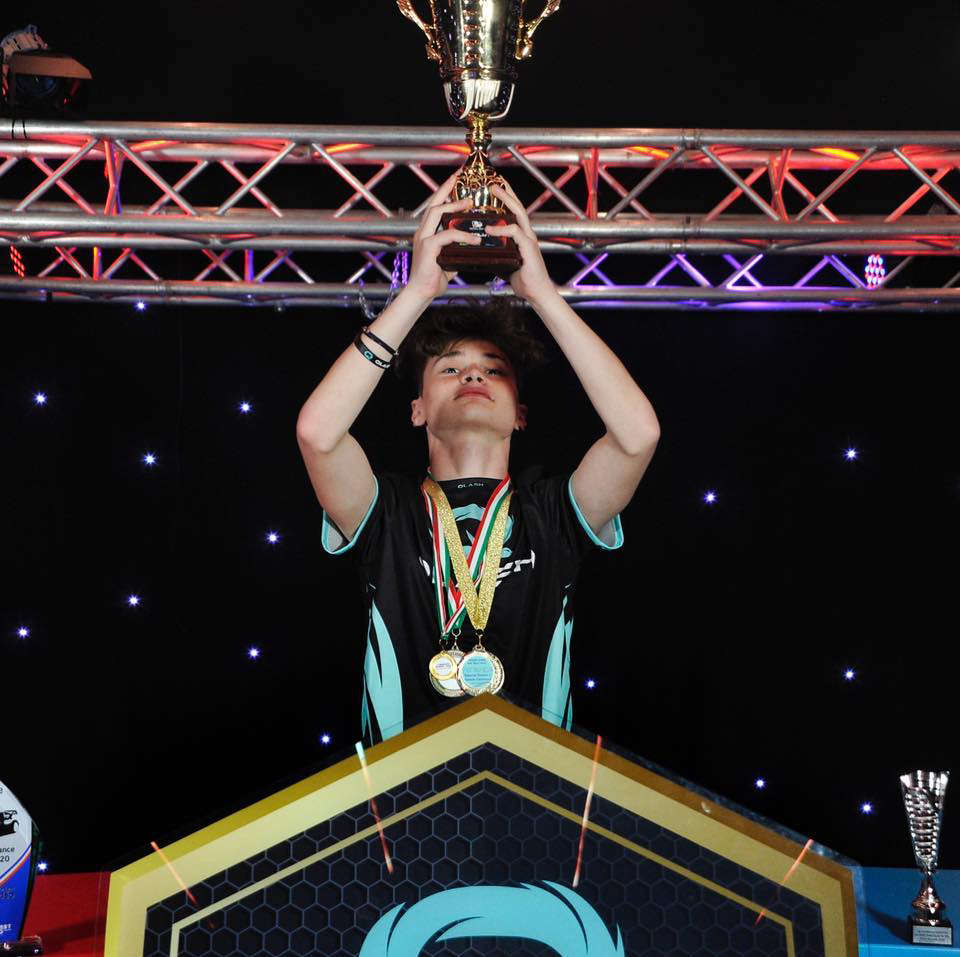 "I can't believe I won it after such an incredible battle with Jonathan, congratulations to him on an amazing drive and pushing me all the way. I would like to give a special mention to my Italian compatriot Lorenzo Bartolo who got a good fourth-place finish on the rally." - Nicolo Adrizzone.
Rory Hidrio was the quickest Jersey driver, he finished in 14th place.
The top Guernsey driver was Paul Le Musserier, who ended in 25th.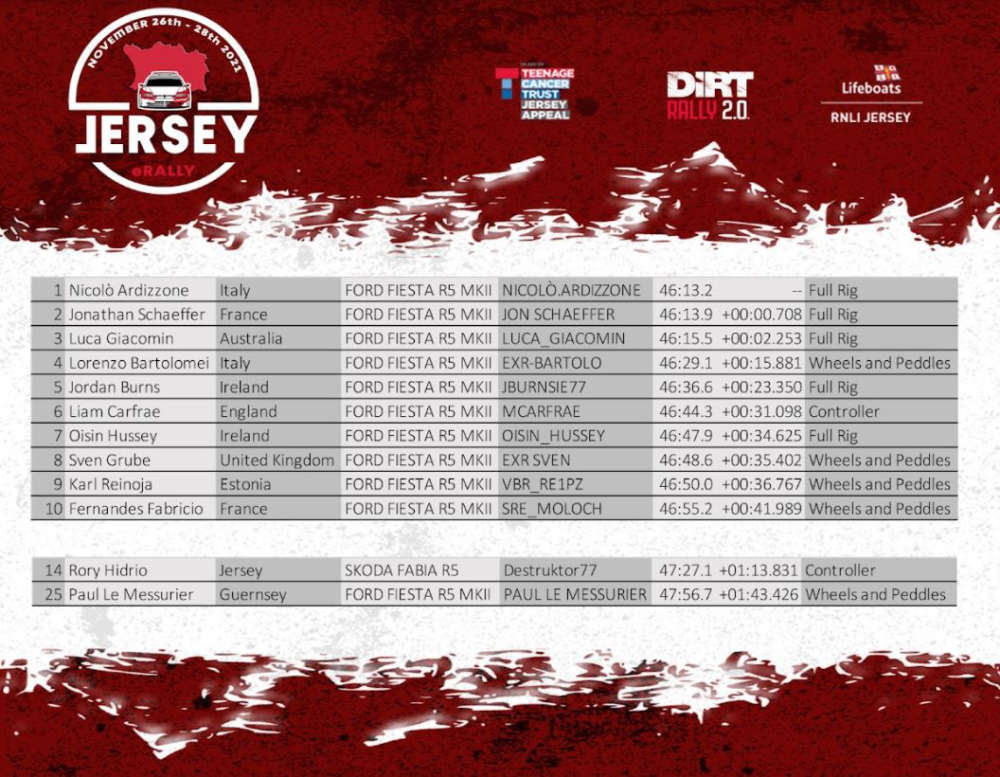 More than £1,000 has been raised so far for the Teenage Cancer Trust Appeal and RNLI Jersey.
Race organisers are hosting a 'Thank You Raffle' for those who donate.
"What an incredible event. After three days of flat-out Esports action, for the event to come down to the final hour between the top-two drivers is sensational. The team were refreshing the times like crazy with tenths of a second being traded by the top-two and for Nicoló to win the rally under pressure in the final few minutes of the allotted time window by 0.7 seconds is incredible! Commiserations to Jonathan Schaeffer who did not put a wheel wrong all event. He can take some credit as he lost to Nicoló by four seconds last year, so the gap is coming down!
"I would like to say a massive thank you to all 245 competitors who hopefully enjoyed challenging themselves on some tough stages in the day, night and wet conditions and well done to everyone who made the finish. Thank you also to everyone who donated towards the two charities – an incredible weekend all round." - Ben Buesnel, Director.