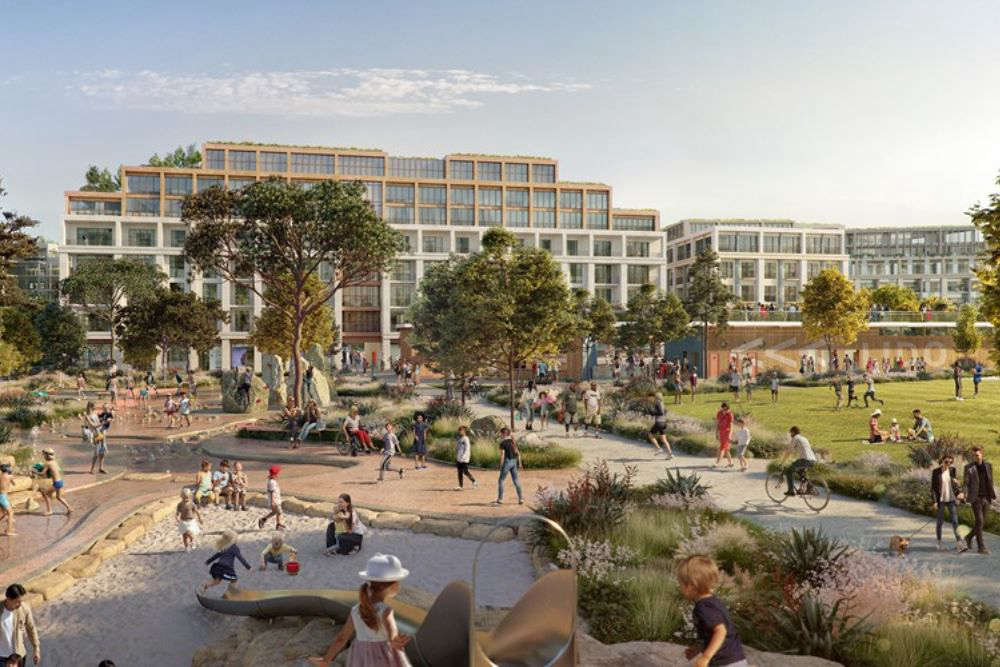 Credit: Jersey Development Company
The public inquiry opens today into plans to develop Jersey's Waterfront.
It's being led by independent inspector Philip Staddon, with hearings at St Paul's Centre.
It will consider arguments for and against Jersey Development Company's proposed building of more than 984 homes and a leisure complex.
The inquiry was called in February 2022 by the previous Environment Minister John Young, a month after JDC submitted an outline planning application.
The date for the public inquiry was announced this February.
The recently-revised proposals are for 984 flats, parking, shops, landscaping and leisure facilities.
It includes moving the slipway and Le Fregate café -which was recently listed - and reclaiming land and creating flood defences.
Deputy Renouf has been telling Channel 103 about the process:
"Already a lot of work has gone on. There has been a lot of submission of documents - from the developer, from the planning department and from interested parties.
The people who have contributed to that are then invited to attend and to make their case and answer questions from the inspector.
It is a real laying out of the all the issues."
The inquiry is expected to last five days. Mr Staddon will then make a recommendation to the Minister about whether the plans should be approved or not.