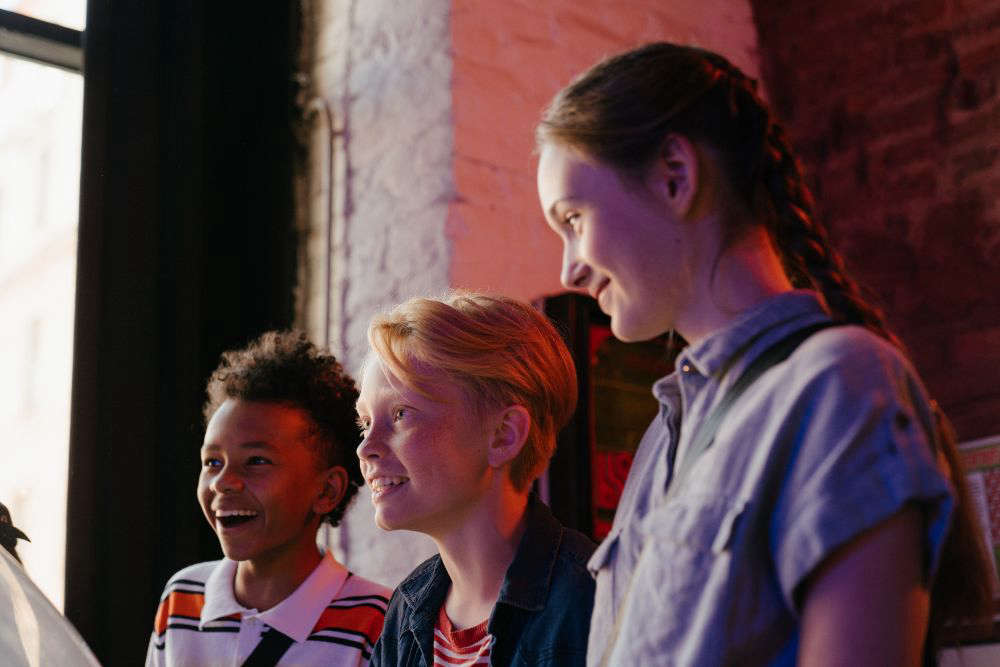 Young people are being given 'free entry' tickets to youth clubs as part of Youth Work Week.
Jersey Youth Service is going into secondary schools this week to talk to students about the opportunities available to them through its clubs and projects.
Parish clubs are opening half an hour earlier than usual for parents and young people to find out what they offer.
More than 3,000 youngsters are registered with the JYS, and it delivered nearly 5,000 sessions to 8-25 year olds last year.
The clubs give young people a safe space to try new things to build their confidence in areas they may not have the chance to on their own or at home.
Bradley Cooper, Interim Principal Youth Officer says the relationships children and young adults have with youth workers is key in making this successful.
"For some young people the Youth Service plays a significant part in their lives, we are here to support them."
The JYS is also looking for more people to help provide opportunities for young islanders and help them in growing into confident, well-rounded adults.
The organisation is looking for volunteers and paid sessional workers or islanders wanting a professional career in youth work.
Tony Cooper, Team Leader at Jersey Youth Service, has worked as a youth worker for 17 years and says every day is different. One day he might be abseiling and the next at a safeguarding meeting.
"To be part of a young person's life whilst they transition from childhood into adulthood, is such a rewarding experience. Teenage years can be extremely challenging for some young people."
There are also more services available such as LGBTQ Youth Jersey, Young Carers, Youth Parliament and the Multilingual Language Project.
Alongside these, there is also free counselling included in the Youth Enquiry Service (YES) which has a Wellbeing Drop-in Service every Saturday for people aged 12 to 25.
Islanders who would like to know more can visit a recruitment stall in the Central Market on Wednesday 9 November and Friday 11 November, between 11 am and 2 pm.