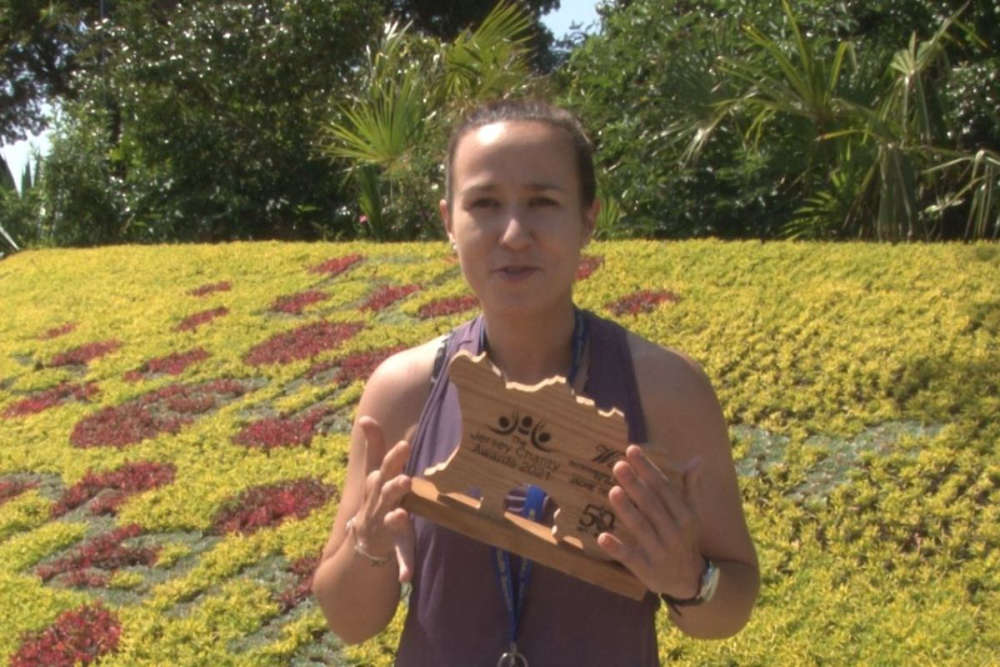 Jackie de Almeida won the 'Outstanding Contribution Award'
A youth worker who has gone above and beyond to help young people in her area during the coronavirus pandemic has picked up a special prize in the 2021 Jersey Charity Awards.
Jackie de Almeida from Maufant Youth Club found families that needed help, arranged workers to visit them to check on their wellbeing, sorted out meetings in the open air, gave food to those who needed it, and drove families home to make sure they got back safely.
She won the 'Outstanding Contribution Award'.
"Thank you so much for this recognition, it's much appreciated, and thank you to all those that have supported me along the way - the committees and the young people I work with."
The ceremony, which took place virtually, was organised by the Association of Jersey Charities in its milestone 50th anniversary year.
To celebrate the special occasion, a '50th Anniversary Commendation Award' was given to the Marine Conservation Society for its work in responding to the climate emergency.
Chairman Kevin McIlwee says he was 'bowled over' to receive this award.
"I meet so many people in different charities doing fantastic work, but we do find that it is just so important that we all work together and if we can come together on a common theme, we can make a big difference."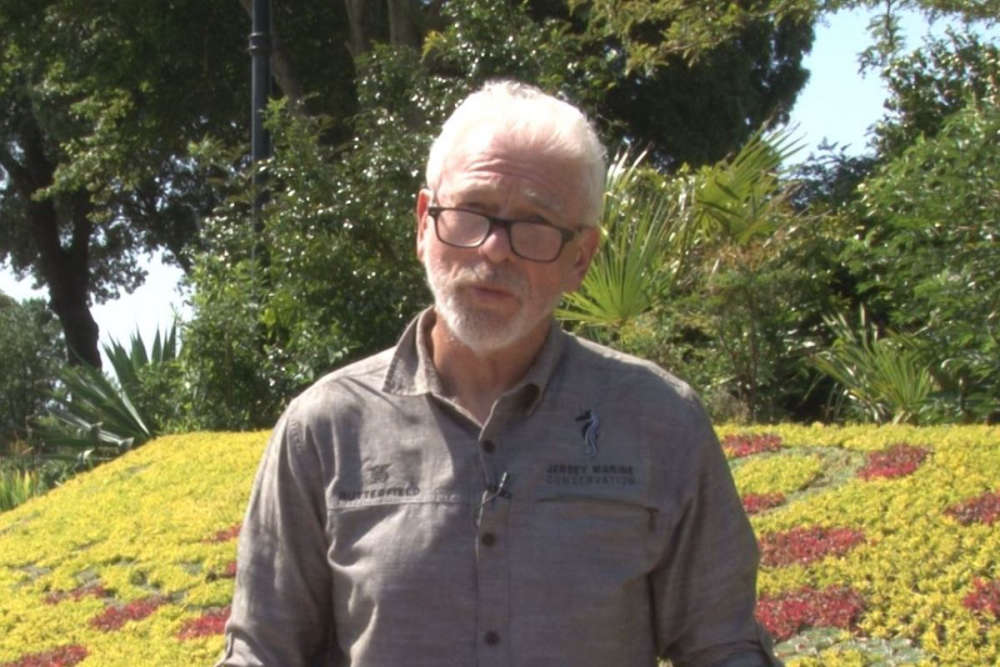 A host of other charities were also recognised for outstanding achievements, professionalism, and excellence in the charity sector.
The winner of each category picks up a prize of £5,000.
Outstanding Achievement for a Small Charity
Winner: Jersey Sea Cadets
2nd: Jersey Marine Conservation Society
3rd: Jersey Biodiversity Centre
Outstanding Achievement for a Medium Charity
Winner: Jersey Child Care Trust
2nd: Caring Cooks of Jersey
3rd: St John Ambulance
Outstanding Achievement for a Large Charity
Winner: Durrell
2nd: Jersey Heritage Trust
3rd: Jersey Employment Trust
"The last two years have been unprecedented in terms of the demands put on charities. What came out clearly from the nominations for our Awards this year is that Jersey is fortunate to have a network of charities that are so focused on supporting different areas of the community and that are willing and able to innovate to deliver their services.
"Our winners are very worthy indeed – they have shown professionalism, leadership and a real understanding of how to adapt in a challenging world. At the same time, it is fantastic to see charities large and small not only surviving but thriving as they continue to add real value to our island." - Kevin Keen, Chairman of the Association of Jersey Charities.