Win Smile Blu-Ray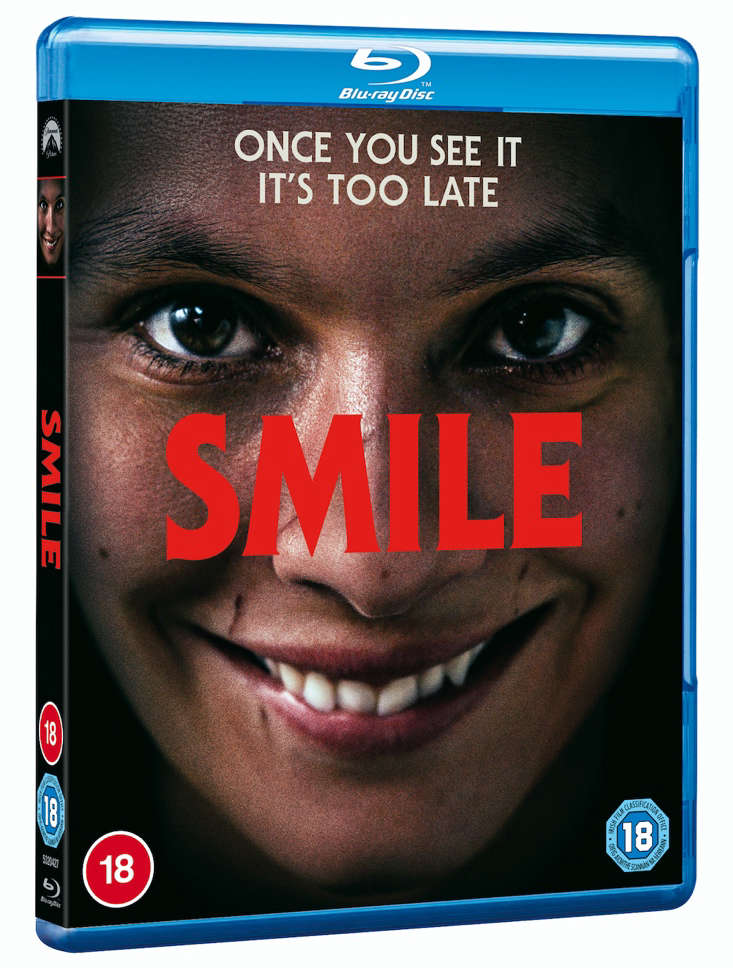 To celebrate the home entertainment release of the biggest horror film of 2022, 'Smile', Island FM's giving you the chance to win your very own copy on Blu-Ray!
'Smile' centres on Dr. Rose Cotter (SOSIE BACON), a dedicated psychiatrist at a public hospital whose mission is to ensure her troubled patients get the help they need. But when a malevolent evil enters Rose's life, the tables turn and she finds herself struggling to convince her friends and family that the surreal nightmare she's experiencing is real. As her fight for sanity and survival becomes increasingly desperate, she's forced to investigate the bizarre mystery and piece together clues to figure out what's happening to her. The malevolent force that takes over Rose's life in 'Smile' manifests itself in a number of chilling ways, but perhaps none is more terrifying than the facial expression that gives the film its title.
Appearing as a ghastly rictus grin affixed to the lips of various friends and strangers Rose encounters, the sinister smiles portend the presence of pure evil and relentlessly drive her to the brink of madness.is where he belongs, pushing the envelope as a courageous test pilot.
'Smile' is now available to purchase on 4K Ultra HD, Blu-Ray & DVD and you can win a copy on Blue-Ray by answering the question below.
More Competitions From Island FM