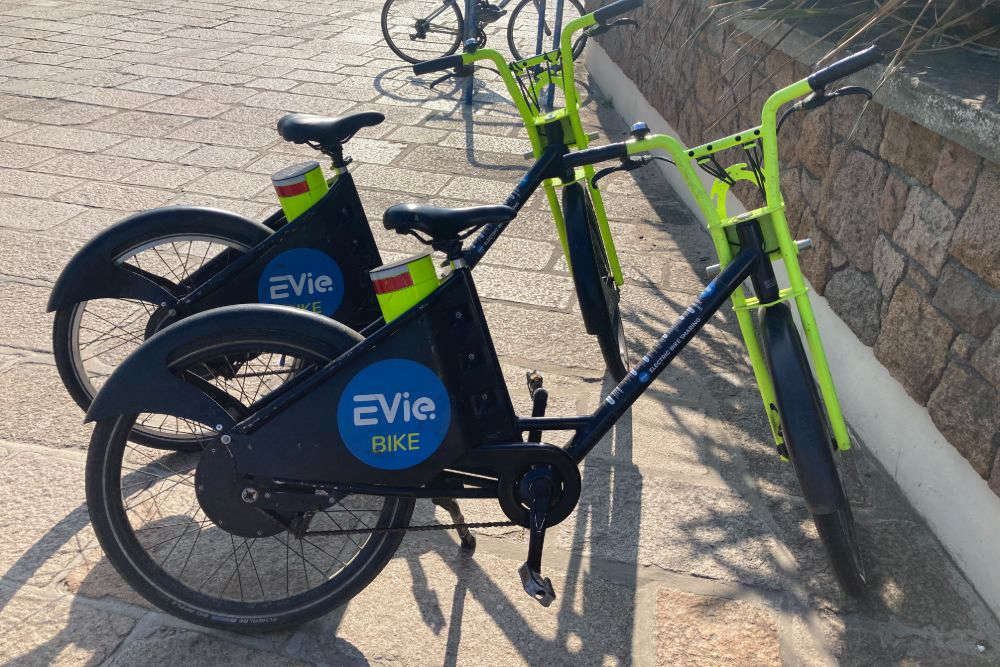 Around 100 EVie bikes will be arriving in Guernsey from Jersey at some point this week.
The additions will more than quadruple the number in Guernsey's fleet which is currently at 25.
Phil Le Poidevin from Go Guernsey says he hopes they will become even more popular.
"The bikes coming over are more of the same that we have already so hopefully people will already know them, understand them and there will just be a lot more access to the bikes now.
It's been very popular and obviously having the chance more bikes in more places will hopefully make it even more popular. This way it makes it easier for people to be able to find one and use one so it makes it more of a worthwhile project.
As for stationing the bikes, we're in negotiations with different private owners on the island - so different pubs, hotels and restaurants - plus there will be access to public bike parking."
Jersey has replaced its fleet with newer models in order to consolidate hiring bikes into one app where people can also hire cars.
The 25 e-bikes were introduced in Guernsey in April this year and can be hired on the Freebike app. Users scan the bar code on a bike and pay £1 every 10 minutes for the first two hours, then can use it for free for several more hours.